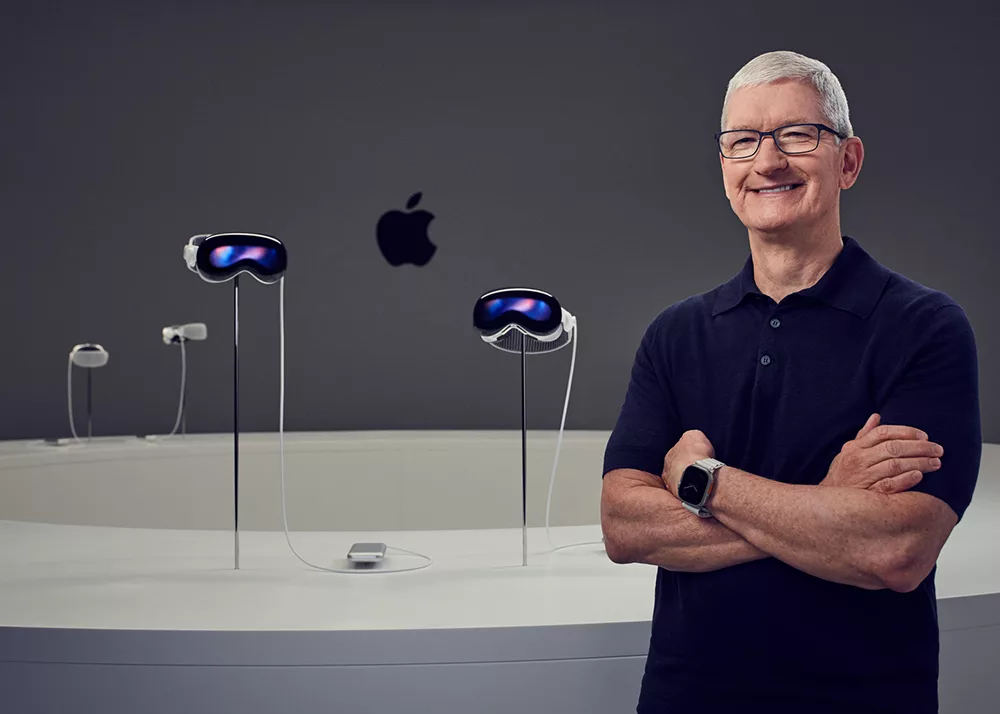 CUPERTINO, Calif. — Apple on Monday unveiled its first new major product in eight years when CEO Tim Cook introduced the company's first mixed-reality headset, the Vision Pro, during the company's annual keynote at the Worldwide Developers Conference.
The Vision Pro is expected to launch early next year.
The Vision Pro is the first company's first major product since the Apple Watch in 2014.
The Vision Pro, according to a report by Business Insider, "looks sleeker than the competition," and comes with a pricetag of nearly $3,500.
The Vision Pro's most immediately differentiating feature is a screen on the front of the device that is called "EyeSight," which shows the eyes and eyebrows of the person wearing the device.
When the headset detects someone else is nearby, it'll populate the outer display with EyeSight.
Apple is using some high-tech AI to create a "digital persona" of the user. The user looka at the headset when setting it up, and it takes care of the rest. That digital likeness is then used when FaceTiming someone from inside the headset.
According to Business Insider, Apple is positioning the device as a mix of an entertainment, productivity, and communication device, and the integration with existing Apple control inputs are key to that, as are the device's high-end internal displays, which boast a resolution of more than 4K per eye.
Apple says it can render "true 4K" content, allowing for non-grainy TV and movies, and "crisp" text when viewing articles or doing work within the device. Some of the examples Apple showed as part of the conference included watching its Apple TV+ show, "Foundation," on a gigantic screen in an virtual outdoor environment.