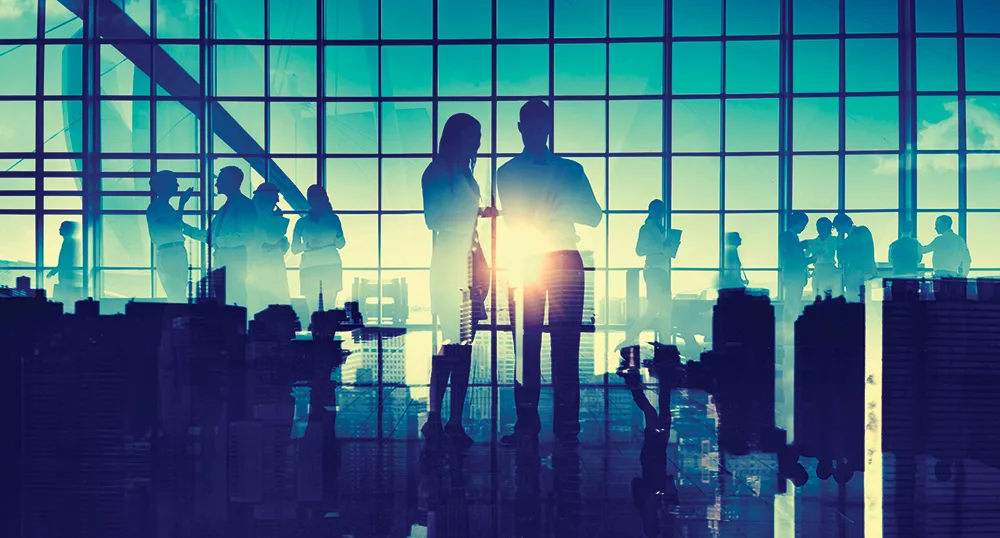 Societal and philosophical questions often arise regarding the role of actors, athletes, and other celebrities.
Should movie stars be regarded as heroes? Should athletes be seen as role models? Should celebrities be given special treatment? These questions can also be extended to the business world. Can a business be considered a role model? Should the examples set by businesses be followed?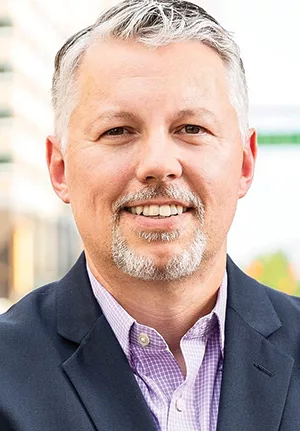 While some argue against it, Gabriel Mesanza, a partner with the Resource Group at Detroit-based Huron Capital, believes that companies should strive to be role models. Mesanza, who leads Huron Capital's ESG Committee, sees Environmental, Social, and Governance (ESG) as a prime example of how businesses can achieve this.
ESG, as defined by corporatefinanceinstitute.com, is a framework that helps stakeholders understand how organizations manage risks and opportunities related to sustainability issues. It has evolved from previous movements that focused on health and safety, pollution reduction, and corporate philanthropy.
Although the term "ESG" gained mainstream attention in a 2004 United Nations report, it wasn't until the late 2010s and 2020s that ESG became a more proactive movement rather than a reactive one.
Huron Capital's team recognized the significance of ESG as early as 2016 when they established a committee to assess their adherence to ESG considerations. According to their 2022 report, these considerations have long been ingrained in the organization.
Some believe that companies that prioritize the environment, society, and employees are more likely to achieve better returns. Numerous studies have explored this topic, but the verdict is still out on whether it holds true. Nevertheless, it is evident that individuals feel better about their work and are more inclined to share their company's story when their company upholds these three principles.
Melissa Smith, director of sustainability at Sun Communities and Sun Outdoors in Southfield, Mich., explains ESG by breaking it down into three components:
Environment: How companies manage environmental issues such as greenhouse gas emissions and other ecological concerns.
Social: Encompasses aspects like workplace demographics, hiring practices, and interactions with stakeholders, customers, and the supply chain.
Governance: Refers to the leadership structure and policies implemented to manage the company.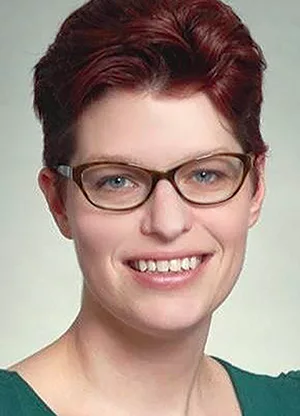 ESG encompasses all aspects of a business and provides a comprehensive framework for addressing these areas. While the concept of corporate responsibility has been around for a long time, ESG has gained increased focus in recent years due to its impact and value to companies and investors.
Smith emphasizes that having an ESG strategy benefits companies because investors value it. Investors seek to align with companies that share their values, and ESG allows companies to demonstrate these values. Companies must address the positive and negative impacts of their business on environmental and social issues based on their unique circumstances and industry.
ESG has gained mainstream attention due to the interest it has generated among investors. Rating agencies are assigning ESG scores, and various ESG investment vehicles, including green bonds, mutual funds, ETFs, and index funds, have emerged.
Investors consider ESG factors when making investment decisions, leading to a significant impact on the market. Governments have also been promoting ESG through various programs, further emphasizing its importance.
Interestingly, ESG funds have not underperformed; in fact, their average return in March was 2.2%, outperforming the wider market by 2.8 percentage points. Despite the decline, Robert Jenkins, head of global research at Lipper, remains optimistic, viewing it as a natural phase in the market's evolution.
However, recent data suggests that interest in ESG-focused funds may be declining. According to CNN, global assets in ESG funds decreased by approximately $163 billion during the first quarter of 2023 compared to the previous year. The responsible investments fund market experienced a decline of $6.8 billion in total assets under management in March alone.
While financial considerations play a role in measuring the strength of a company's ESG beliefs, Mesanza believes that the benefits extend beyond direct investments. Strong ESG policies can lead to lower turnover rates as employees are happier and less likely to leave. Happier employees are also more productive, and companies with robust ESG practices are better positioned to attract new talent.
Creating a positive work culture through ESG initiatives may indirectly contribute to employees' happiness, but it is challenging to isolate its specific impact. Research on this topic has yielded inconclusive results.
In conclusion, ESG represents a framework that allows businesses to manage risks and opportunities related to sustainability issues. Companies with strong ESG policies can serve as role models, demonstrating their commitment to environmental, social, and governance factors. While interest in ESG-focused funds may be fluctuating, the long-term impact and value of ESG practices on companies and investors remain significant.