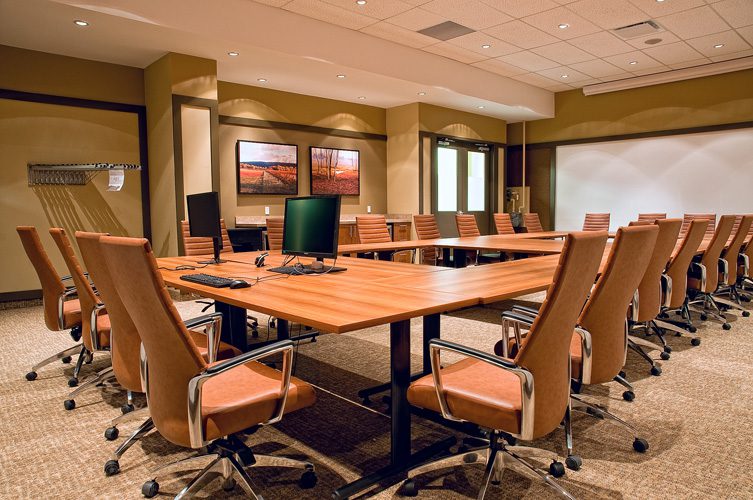 If I've learned anything from completing four Ironman Triathlons, it's physical and mental endurance. But it wasn't until I applied those skills to business that I saw the real payoff.
Being a competitive athlete taught me how to view my work through a long-term lens. I appreciate the small daily victories while realizing that steady progress and focus are key — I know it's not the person who goes the fastest who wins, but the one who slows down the least.
In other words, being an athlete has trained my brain.
With the challenges and negative influences of the corporate environment, it's essential to train your brain to focus, persevere, and handle the inevitable ups and downs.
Where business leaders and athletes meet
I've known many business leaders and world-class athletes in my career, and I've noticed differences in their mindsets.
Business leaders usually focus more on short-term results, adapting priorities and responding to day-to-day demands. Athletes have usually shifted their mindset to focus on long-term goals, such as maximizing potential and pushing themselves.
Every successful athlete envisions crossing the finish line. That's what gets us through challenges and injuries. The same approach to your business — knowing you'll have failures but believing in your abilities — can make all the difference.
Focusing on long-term goals requires specific, short-term focus. In triathlon racing, this is what we call "managing inside the box," or focusing on what you can do this minute. The "box" is the space and time you can influence — the next swim buoy or water station. You can't start your day thinking about the Ironman's 140.6 miles ahead of you; you have to train yourself to focus on the now.
Training your brain
Fortunately, you can start training your brain immediately. It's a muscle that needs exercise to get stronger, so include these workouts in your daily routine to maximize your mental strength:
Physical exercise: Studies suggest exercise improves brain performance, while being unhealthy has the opposite effect. Workouts also improve self-efficacy — our ability to confidently face problems.
Mental workouts: Activities like completing a daily crossword puzzle or learning a new language help improve memory and intellect.
Conversation: Engaging in mentally stimulating conversation strengthens your mental fitness. Focus on understanding what someone is saying and analyzing information objectively.
Relax: Your brain needs time to recover, just like your body. Being mentally well-rested gives you strength to work at maximum capacity.
Developing an athlete's approach to business
Once you've begun training your brain, you can take it one step further and use that altered mindset to help your business. My approach to business is rooted in my commitment to physical endurance, and I've discovered some similarities. Here are 10 lessons training and competing have taught me that have helped my business:
Understand your strengths. Once you understand them, you can tap into them when you need them.
Celebrate success. Make a list of your successes each week to stay focused. Praise and reward your team for good work.
Remind yourself of your goals. Keep a visual reminder in sight at all times.
Develop a regular exercise routine. You don't have to spend hours at a time at the gym. Choose a routine that works for you, and stick to it.
Organize your tasks. Make a list at the beginning of every day to stay on track, and end each day by reflecting on what went well and what didn't.
Define your priorities. I spend 95 percent of my time on the five most important things to me: doing good work for my clients, building my business, training for my next Ironman, writing my book or scheduling speaking engagements, and spending time with family.
Stop multitasking. Multitasking is ineffective. It can take much longer to finish something if you're doing two things at once.
Ask for help. It's a sign of strength to know what you're good at and when to ask for help. Collaboration helps us accomplish more than we ever could on our own.
Make time for yourself. Schedule time to be good to yourself, even if it's just sitting and reflecting for 15 minutes.
Don't give up. My training secret is to keep putting one foot in front of the other. Whatever your goal, large or small, moving consistently forward is the formula for success.
My athletic accomplishments have helped me push myself, understand my potential, and try things I would have never done otherwise. When I face a difficult decision, I draw on the strength I've gained through physical competitions and think, "I'm an Ironman. I can do this." Mental strength, endurance, and a positive outlook make anything possible — whether it's finishing a 140.6-mile triathlon or building a business.