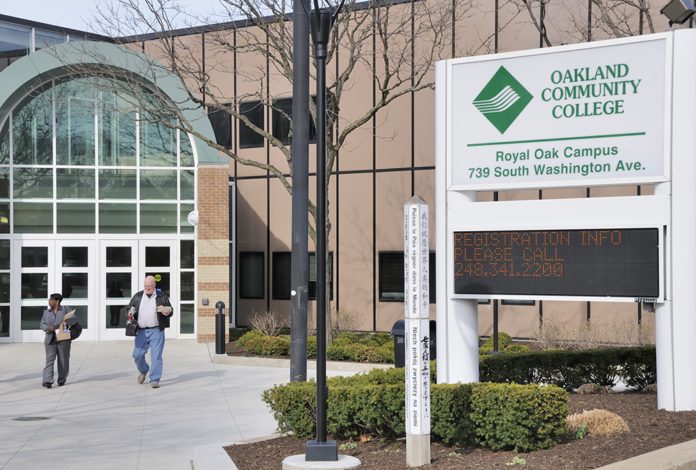 How to pay for college in the wake of the massive student-loan debt crisis happening in the United States has many related issues, including the all-important subject of how students can transfer credits from community colleges to four-year universities.
In Michigan, educators from around the state are working on ways to assist young people and their families in figuring out ways to make transfers work more seamlessly, officials said. Part of how it will work through websites such as MiTransfer and agreements being hammered out now between Michigan's universities and community colleges.
The Michigan Community College Association, a Lansing-based
legislative and public advocacy group that works to improve the image and credibility of community colleges, said it expects the state's higher-education institutions to finalize a plan that allows community college graduates to apply every credit they earn to four-year universities in four key areas of study: Biology, business, criminal justice and psychology.
It has taken some time to get to this point, education experts say, but the end result will benefit students of every age and stage.
"Minute details are still being worked out by a number of institutions," Will Emerson, director of student success initiatives at the Michigan Association of State Universities, told the Capital News Service for an Oct. 4 article. Emerson added that he believes all of these concerns will be addressed and resolved in time for this plan to go forward as expected.
Long-time issues
The issue dates back to fall 2014 when Michigan community colleges and universities adopted the Michigan Transfer Agreement (MTA), allowing students to transfer 30 credit hours of general education coursework from college to university. Educators said this was "a big step" toward increasing the percentage of students who transfer. But they also agreed more could be done.
In fall 2016, Michigan community colleges and universities established a statewide Transfer Steering Committee, with representatives from more than 30 colleges and universities. The FY 2018 state budget included a one-time appropriation to support a statewide initiative to replace the Michigan Transfer Network (MTN) and build multi-institutional associate to bachelor's degree transfer pathways.
The Michigan Community College Association (MCCA) and its 28 member colleges and the Michigan Association of State Universities (MASU) and its 15 member universities have been working collaboratively to increase associate and bachelor's degree completion among transfer students from all backgrounds through collaboration among Michigan colleges and universities and engagement with faculty and higher education administrators.
Having more college-educated residents will help Michigan and its economy in a variety of ways, including reducing the perception of a "Brain Drain" in the state. And things seem to be improving in that regard.
Eliminating 'Brain Drain'
In a report issued in October, the Center for Educational Performance and Information (CEPI) said a larger percentage of college students earned success at a Michigan public university or community college in 2017-18.
According to its newly released data, the CEPI said rates for university students increased statewide across all years, while 3-year, 5-year and 6-year success rates for community college students increased. The rates can be found on CEPI's MI School Data website (www.mischooldata.org) under the "Postsecondary" menu.
Across the state's 15 public universities, 75.7% of students achieved success within eight years of enrolling, up nearly a percent from the previous eight-year rate of 74.9%. Statewide, 45.8% of students at the state's 28 community college students attained success within six years of enrolling, an increase of 2% over the previous year.
"Overall, the data show us that more Michigan university and community college students found postsecondary success last year than over the prior year," CEPA Executive Director Tom Howell said in a statement. "The trend of students taking longer to find success continues to hold true."
The success rate calculation defines student success as earning a certificate, associate or bachelor's degree at a public university or community college; or transferring to a public university as a degree-seeking student from a community college.