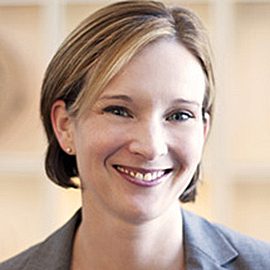 By Elissa Tucker, SPHR
Feb. 7, 2013
Rewarding employees for performance, as opposed to tenure or qualifications, is a common practice among organizations that excel at rewarding, engaging, and retaining employees. Pay-for-performance plans tie a portion of an employee's compensation to the attainment of specific organizational, business unit, team, and/or individual goals. They give employers the flexibility to allocate a greater portion of their yearly compensation budgets to the employees who have had the biggest positive impact on the year's business outcomes. At the same time, performance-based pay plans engage employees, focusing their efforts on meaningful work and distributing rewards fairly in accordance with contributions.
Vary payout potential by position
Nearly three-quarters of employers participating in APQC's Open Standard Benchmarking in rewarding and retaining employees have performance-based pay plans. Performance-based pay schemes typically vary potential payout amounts according to job position, offering the largest incentives to employees holding positions with the greatest influence over business results. Among organizations in APQC's benchmarking database, senior managers/executives have a median of 28 percent of salary tied to performance. For middle managers/specialists the median is 15 percent of salary. Operational workers/office staff have 6 percent of salary linked with performance.
Customize payout potential for your organization
Potential payout amounts also vary significantly among employers, with some organizations offering substantially larger incentives or payout potential than others. For senior managers/executives and middle managers/specialists, organizations in the top quartile tie roughly twice as much pay to performance than do organizations at the median. For operational workers/office staff, organizations in the top quartile tie more than three times as much pay to performance than do organizations at the median.
The exact amount of pay that an organization should tie to performance depends on a number of factors. For example, an organization that needs to retain top performers in a competitive talent market might choose to offer higher potential payout amounts. Conversely, an organization that struggles to align individual employee goals with business objectives might choose to offer lower payout amounts.
Offer pay for performance at all job levels
APQC research has shown that offering performance-based pay at all organizational levels is a rewards and retention best practice. At one rewards and retention best-practice organization studied by APQC even junior employees have a minimum of 10 percent of total compensation tied to performance.
In conclusion, higher compensation elsewhere is the top employer-cited reason for unwanted employee turnover among organizations in APQC's benchmarking database. Thus, an appropriately designed performance-based pay plan can help a company retain the talent required to meet business objectives. This is the business case for investing in a performance-based pay program.
Elissa Tucker is a research program manager, focusing on human capital management issues at APQC, a Houston-based nonprofit specializing in benchmarking and best practice business research. Elissa can be reached at [email protected].