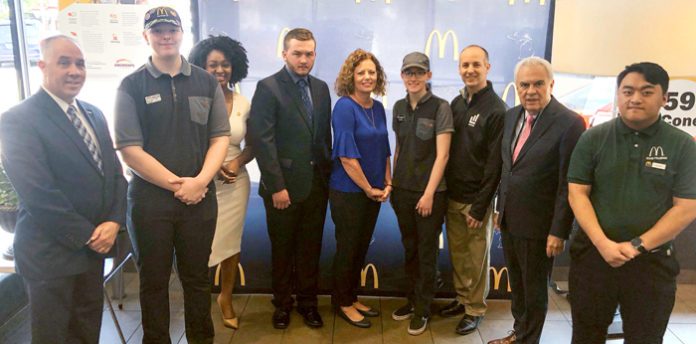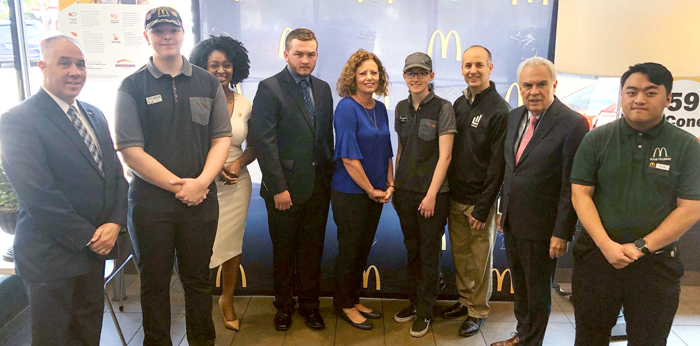 A job working at a McDonald's restaurant has long been a summer-time staple for high school students looking to earn some extra money and college students home for the break. Many adults also sign on as full- or part-time employees.
In fact, McDonald's restaurants around Michigan are projected to hire some 12,000 employees statewide for the summer season.
And not only are the employees rewarded with jobs, but they're also getting a chance to further their education through the McDonald's Archways to Opportunity program, the college tuition program the restaurant has in place to provide thousands of dollars in college tuition assistance.
Hallmark program
The hallmark program is one of the big reasons Matt Hanks loves working there. Hanks, a first assistant manager at a Battle Creek McDonald's, recognizes how big a role the Archways to Opportunity program is in his life.
"I am grateful for tuition assistance I have earned while working at the McDonald's in Battle Creek," Hanks said. "The on-the-job training, flexible hours and commitment to education are keys for my future success."
Lansing Mayor Andy Schor knows how well the program is working, as well. Schor highlighted the company's commitment to educational advancement while touring the McDonald's restaurant located at 3220 E. Saginaw Street in Lansing June 4.
Schor was joined on the tour by Doug Ross, senior advisor to Michigan Gov. Gretchen Whitmer; Renee Draves, McDonald's Michigan owner/operator; and McDonald's employees.
Another education resource
"McDonalds' Archways to Opportunity education and career advising program is yet another resource available for Lansing's students to learn, thrive and work toward earning college tuition assistance," said Schor. "With over 240 jobs available in the Lansing area, I am excited that Lansing students will have the opportunity to apply and work at McDonald's this summer to learn important, transferable job skills, while also earning college tuition assistance to help advance their future goals."

To date, McDonald's has given out more than $2.96 million in tuition assistance and supported 1,494 restaurant workers in Michigan.

"What McDonald's is doing could not be timelier in terms of both the state's needs and the governor's priorities," Ross said. "In addition to the 12,000 summer jobs, the McDonald's Archways to Opportunity program is something to be excited about."

McDonald's and its owner/operators created the Archways to Opportunity program in 2015 to reduce educational barriers by offering ongoing educational opportunities to anyone who works at a company-owned or independently franchised restaurant.
Archways is a comprehensive education platform featuring multiple programs that provide people an opportunity to grow, learn and progress – no matter where they are in their career or education journey.
Program expansion
McDonald's recently announced that the company will be investing $150 million over five years to expand the Archways program and help employees advance their educational pursuits. This investment triples the amount of tuition assistance available to its crew from $700 to $2,500 and managers from $1,050 to $3,000 and dramatically lowers the eligibility requirements.
Previously, employees had to work for nine months at a minimum of 20 hours per week to be eligible. Now they are eligible for tuition assistance after only 90 days of employment with a 15-hour per week minimum.
"McDonald's of Michigan is excited to hear about the governor's plan to increase the opportunity for individuals to achieve a degree or earn a certificate," said Draves. "We are proud to announce 12,000 jobs available in the state, and offer our benefits of Archways to Opportunity including tuition assistance, English as a second language training and a high school completion program."
Job seekers can visit McDonalds.com/careers to learn more and apply to a restaurant near them.