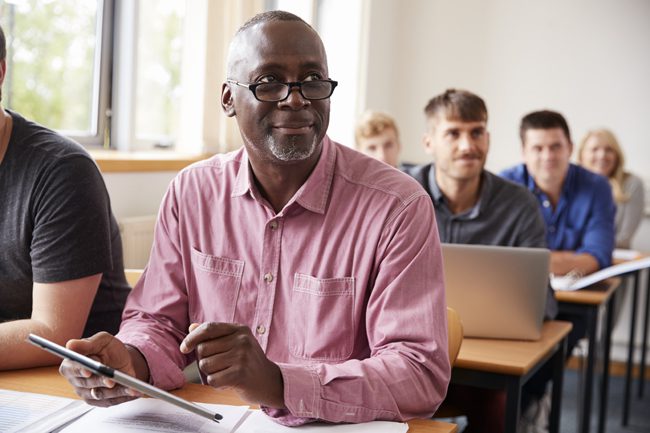 Want to retain your best employees and grow your company? The solution, according to business adviser Jim Biehl, is simple: Invest in your people.
Biehl, a CPA and shareholder with Clayton & McKervey in Southfield, has been advising business owner clients for more than 30 years. In that time, he's noted several shared traits among companies that have made it to the 50-year mark and beyond.
"It's fascinating to be engaged with more established companies that function as finely tuned machines yet are open to change – and even welcome it," Biehl said. "That's just one facet of a successful business, though. Regardless of industry, location or ownership model, I've noted commonalities among longstanding companies that continue to thrive and lead their industry peers."
For Biehl, two things stand out when it comes to hiring and retaining the best of the best. By doing these two items—Cultivate Talent and Build a Culture of Trust—you will be able to grow your business naturally.
When it comes to cultivating talent, Biehl says the best organizations make a significant investment in recruiting and retaining the right talent, including a consistent investment in the professional education and advancement of the team.
"I was with a client that was looking at its management team, many who had grown up in the business, and they were wondering what they could do as far as further educating these executives and employees," Biehl said. "What you have to do is invest in their education on an annual basis to take these people to the next level. They only know what they know within the business; they need more experience."
For example, CPA firms have professional education requirements—forcing them to spend money on continually educating employees when it comes to new developments, Biehl said.
"I try to get that across on all of my closely held businesses," Biehl said. "I tell them you've got to spend some money in this area and allow your employees to learn new skill sets. What classes are they attending? How are you helping them go to the next level?"
That includes the CEO and other executives, Biehl added. CEOs should be going to events that feature national speakers. Employees could attend webinars, take college-level classes, try an online course. Everything counts toward the bottom line.
"The owner could be in with 10 other CEOs, have members of their team attend these events and learn from these speakers," Biehl said. "You have to make these investments to take people to the next level."
As far as building a culture of trust, Biehl says companies need to understand and live the core values they are committed to—and even obsessed with—by only adding team members that fit their culture.
That entails understanding what makes the company tick, sitting down and coming up with a list of core values, then communicating those values to everyone. Every employee needs to be aware of these values because without that knowledge, they'll feel like passengers on an airplane hitting turbulence, Biehl said. The pilot knows everyone is ok, but the passengers are likely to be upset or even panicked.
"You need to set up those core values for your intuition," Biehl said. "How can someone be successful and fit into your organization? If you get the wrong fit, it can be a cancer inside the group, not because there's something wrong with that person but the way they tick and the way they want to move forward is different than the rest of the team."
In some ways, the bottom line to finding and retaining great talent is to be open and honest when it comes to those core values, he added.
"The more open they are the better off they are," Biehl said.