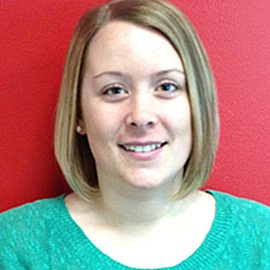 By Megan Starr
Feb. 7, 2013
At Stroll, a next generation education e-commerce company, we've put considerable effort into creating a work environment that fosters collaboration, interaction, and communication, within aesthetically pleasing offices. Oversized couches beckon in our breakout area. Large, trader-style desks signal efficiency and output. White boards reflect ideas, activities, flow charts, and results.
We take to heart the idea that performance is tied to work environment, and that a collaborative and creative space is essential to team success. But in some organizations, that's just talk, and in others, it's not even talk. You don't have to look far to find companies with row after row of isolating cubicles, windowless offices, harsh lighting, drab wall coverings, and no comforts of home — except perhaps in the lobby to welcome customers.
If you're reading this in your cubicle or dull corporate office, I encourage you to learn more about the benefits of collaborative work environments and how to create one in your company. You don't have to be drastic to improve collaboration in your organization. Simple tweaks can go a long way.
Here are just a few of the core aspects of our work environment that have been crucial to increasing performance. For every one of these ideas you implement, you can achieve a positive effect on employee morale, communication, and creativity.
1. Open architecture to increase employee interaction. Rethink your boxy cubicle and closed-door office setup. Most of our work stations have an open layout with trader-style desks, which don't have sides or walls. This setup helps facilitate interaction among team members and maintains an open dialogue throughout the office, so new ideas are being shared on the fly. If we had our druthers, our senior management team would also sit at open work stations. However, they have offices out of necessity to provide privacy for handling confidential matters. Nevertheless, our senior managers keep their office doors open most of time, whenever private matters are not being discussed.
2. Breakout area for creating a laid-back atmosphere. Our breakout area is in the front of our offices, and is used for meetings, creativity sessions, impromptu gatherings, and doing any other collaborative work. Consider outfitting an open or unused area with comfortable, oversized chairs and flexible table space. Team members with laptops can even bring them over to the breakout area and work in a comfortable, informal setting.
3. White boards for ideation and project tracking. In today's digital age, it might seem counterintuitive to pick up a marker or a pen to record ideas. But whiteboards are great places to outline ideas, storyboard processes, and track the status of those processes. Rather than team members with heads down taking notes in a meeting, you'll see an interactive dialogue occur around a whiteboard. Hang white boards on the walls of each office and conference room, and try a roll-in white board in the conference area. With these in place, anyone can walk over to a white board and see where projects stand.
4. TV monitors to reinforce company goals. Place TV monitors throughout the office to communicate the latest versions of company goals and operating plans. Openly displaying it on TV monitors creates a more visible and constant reminder of company goals and where the team is in achieving them. This approach helps reinforce the focus of the company, providing another way to communicate progress and help ensure everyone is on track.
5. Large conference facilities for assembling teams. Conference facilities should be as large and comfortable as possible. As a company grows, you want to ensure that the whole team can meet together in one place.
These are just a few of the many things we've done to warm up the workplace and create a collaborative, family atmosphere. Implementing even one of these ideas will foster greater transparency and interaction in your company, keep everyone informed about what's happening at all levels of the business, and help team members better understand how they can improve company progress. Focus on celebrating knowledge-sharing, creativity, and teamwork, and you'll be well on your way to creating a collaborative work environment.
Megan Starr is HR and Recruiting Manager for Stroll, a next generation education e-commerce platform whose mission is to transform lives by discovering the world's best educational products and turning them into best-sellers. She can be reached at www.stroll.com.