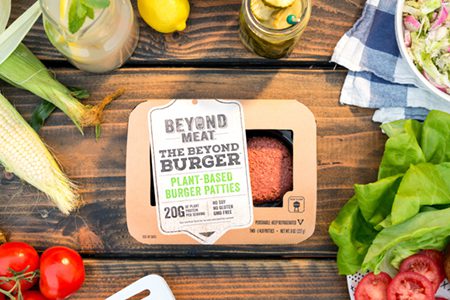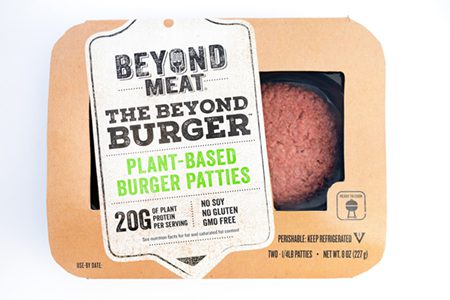 As more Americans look to shape up, eat more healthy foods and look for meat alternatives, a company known as Beyond Meat is stepping up in markets across the country to provide a plant-based protein alternative – that also tastes good.
Beyond Meat – with its signature Beyond Burger – is hitting more than 600 Kroger stores this summer and the company says it will more than triple its distribution channels. According to CEO Ethan Brown, Beyond Burger satisfies like a traditional hamburger, but with all the upsides of plant-based protein, including being naturally cholesterol-free and with just five grams of saturated fat.
Consumer confidence has attracted big investors, including meat-industry giants including Tyson Foods, which owns a 5 percent stake in Beyond Meat. Based in Los Angeles, California, Beyond Meat is a privately held company with other investors including Bill Gates, Twitter co-founders Biz Stone and Evan Williams, investment firm Kleiner Perkins Caufield & Byers, former McDonald's CEO Don Thompson, Honest Tea founder Seth Goldman, and the Humane Society of the United States.
This understanding about how mainstream Americans are looking for meat alternatives has Beyond Meat thinking big. It is now working with Kroger, Fred Meyers, Ralph's, and King Soopers.  Most recently, the Beyond Burger was added to the menus at BurgerFi and Epic Burger, two of the nation's leading gourmet burger concepts, as well as to the meat aisle at some 23 locations of Heinen's Fine Foods, a family-owned chain with stores throughout Ohio and Illinois.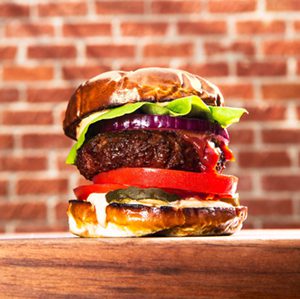 Coupled with added expansion into Whole Food's South Region, as well as distribution at Safeway stores throughout Northern California, Northern Nevada and Hawaii, the Beyond Burger is hoping to reach its goal of bringing plant-based protein to the masses.
Brown says that the Beyond Meat line is in response to growing consumer health and environmental concerns. Plus, the Beyond Burger "looks, cooks and satisfies like a traditional hamburger, but with all the upsides of plant-based protein," including 20 grams of protein. The produce uses no GMOs (genetically modified organisms) and contains no soy or gluten.
Q: Why meatless products?
A: Beyond Meat's aim was to create a delicious, animal and environmentally friendly product for consumers who want to enjoy the same great meaty taste, but in a non-harmful and healthy way. With 20 grams of protein, and no soy, gluten, GMOs, or cholesterol, you can still have the healthier choice without sacrificing the flavor.
Q: What has caused your company to grow in the past few years? What are the market trends?
A: Consumers, especially younger ones, are increasingly investing their time, energy, and money on their health. Whether it be eating more avocado toast or attending more cycling classes, they have enabled brands like Beyond Meat to provide healthier alternatives to foods they already know and love.
Q: Where do you see the business in five to 10 years?
A: With consumers demanding more alternative meat options,  we see ourselves further expanding into supermarkets, grocers, and restaurants nationwide due to an already increasing demand.
Q: Why Kroger?
A: Kroger has recognized Beyond Meat as a product that's too similar to meat to not include it in the meat aisle.
Q: What else do you want people to know?
A: If you love our burgers we'll have a lot more in store for you soon!