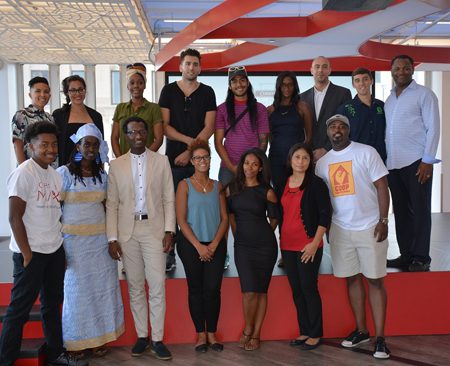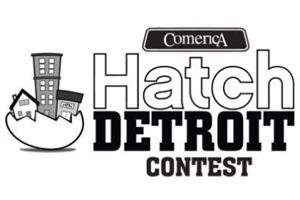 The 2017 Comerica Hatch Detroit Contest presented by Bedrock has a new crop of sem-finalists competing to open the latest and greatest retail concept in the city.
The Top 10, revealed in a special event Thursday, are competing for $50,000 from Comerica Bank and more than $200,000 in pro bono support from Hatch Detroit and its partners.
The contest now turns to the public to cast their vote and help determine the four finalists who will go head-to-head in a Hatch Off business pitch competition Friday, Aug. 25.
"As Detroit continues to prosper, so does the independent small business retail," said Vittoria Katanski, executive director, Hatch Detroit. "This year we received more than 160 business applications and look forward to standing alongside the community as it determines the businesses that will become this year's finalists."
The 2017 Hatch Detroit semi-finalists vying for public votes are: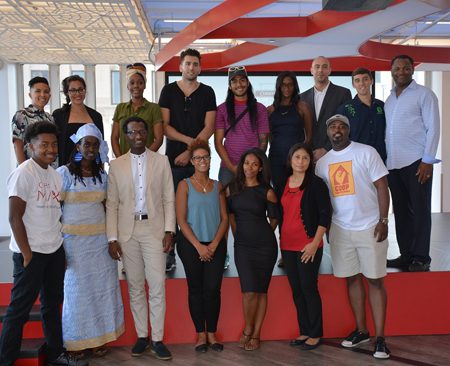 · Baobab Fare is a restaurant, market and juice bar, offering an array of prepared menu items, groceries, juices and other retail products unique to East Africa. Customers will be warmly welcomed to simply shop for retail products such as herbs, spices, produce, fresh meat or other groceries.
· Bar Botánica will be a mixed-use craft cocktail bar and café in the Jefferson-Chalmers neighborhood of Detroit. Its unique concept takes inspiration from the mystery and magic of botánicas—shops that sell plants, herbs, candles and other mystical products used in Afro-Caribbean spiritual practices.
· Bases is an all-natural, organic one stop shop for DIY homemade external skin and hair care products. Customers are able to customize products to their specific needs and liking. Everything about Bases is new, original and a must have for Detroit.
· Bendicion de Dios is a Salvadoran immigrant-owned restaurant which features recipes passed down from generations of Salvadoran women. These recipes have been perfected to transport Detroiters to El Salvador one bite at a time. Operating as a catering business for four years, they are ready to offer their food in a brick and mortar restaurant.
· Coop Detroit tastefully blends Caribbean and Asian flavors together to create a mouthwatering grilled chicken base for each dish on the menu. Locally sourced and seasoned with a unique, but distinguished, array of herbs and spices from both cultures.
· Detroit Blows will efficiently provide women in Detroit with high-quality, specialized blowout hair styling services at a great value, utilizing non-toxic, high-performance products in a welcoming and enjoyable atmosphere.
· Fam is a clothing store that features handcrafted contemporary menswear in Detroit with premium American fabrics. They are firmly committed to creating sustainable manufacturing jobs in Detroit and establishing the city on the cutting edge of the fashion industry.
· Rebell Nell a jewelry company in Detroit that makes hand crafted, high quality jewelry out of fallen graffiti. They exist to employ women who are transitioning out of shelter living, educate them on financial literacy, business, and life wellness, and empower them to live an independent life.
· Rosedale Beer & Bistro will be a community-focused, full-service restaurant and brewpub serving Northwest Detroit. It will bring a vibrant atmosphere for Northwest Detroit residents and visitors to enjoy fresh cuisine, hand-crafted house beer, as well as wine and cocktails.
· The Lip Bar is a beauty brand that exists to disrupt traditional beauty ideals by focusing on their beliefs to guide the products they produce. The products are free from harsh chemicals and filled with natural and organic oils. The products are responsibly made and affordable.
"The Comerica Hatch Detroit Contest helped accelerate small business growth in Detroit neighborhoods," said Monica L. Martinez, senior vice president, External Affairs – Comerica Bank. "Comerica is proud to continue our support of Hatch Detroit and its alumni, and we look forward to seeing these entrepreneurs step into the limelight and be part of Detroit's continuing revitalization."
"Hatch Detroit aligns perfectly with our goals of supporting entrepreneurs, driving job growth, and creating opportunity for all," said RJ Wolney, vice president of Finance at Bedrock and Hatch Detroit board member. "Bedrock is proud to continue our support of Hatch and its mission to grow Detroit's community of small businesses. Small businesses are a crucial part to a unique, diverse and successful city."
To vote, visit HatchDetroit.com, Hatch Detroit's Facebook page or vote in person at the following locations:
· 10 a.m. – 12 p.m., Friday, Aug. 11 at SISTER PIE
· 11 a.m. – 2 p.m., Monday, Aug. 14 at CADILLAC SQUARE
· 11 a.m. – 2 p.m., Tuesday, Aug. 15 at SOUTHWEST DETROIT BUSINESS ASSOCIATION
· 4 p.m. – 8 p.m., Thursday, Aug. 17 at GRANDMONT ROSEDALE FARMERS' MARKET
Voting will close at midnight, Thursday, Aug. 17, and the four finalists will be announced Friday, Aug. 18. The final voting period will take place until noon, Friday, Aug. 25. That same day, finalists will present their business pitch to a panel of judges and an audience before the winner is announced at the ticketed Hatch Off event. The Hatch Off will begin at 6 p.m. at 2987 Franklin St. Detroit.