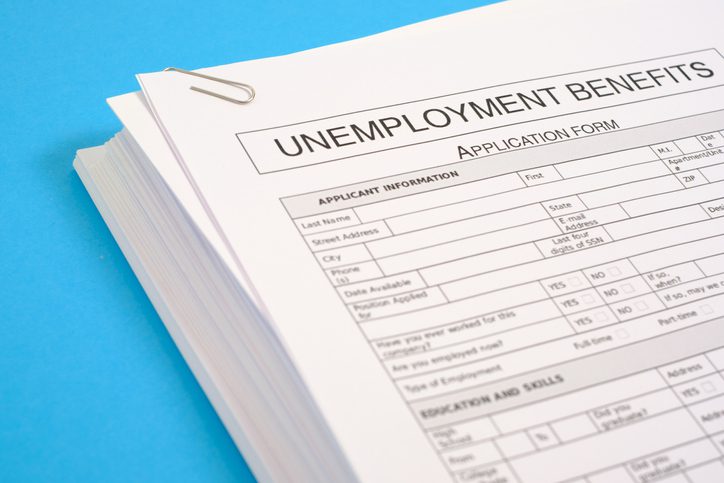 The unemployment picture in the United States continues to be a sort-of-good news, bad news story.
Some 1.3 million Americans filed initial claims for unemployment assistance in the week ending July 11, according to statistics reported by the U.S. Department of labor. That's down about 10,000 from the week before, and represents the 15th consecutive week those figures have declined.
But it's the 17th straight week more than 1 million workers have filed for the assistance, and some 50 million American workers have applied for unemployment since the COVID-19 outbreak began.
Claims for the Pandemic Unemployment Assistance fell by more than 117,000 claims, but were still at 928,488.
The U.S. economy showed positive job gains for the second straight month in June, adding 4.8 million jobs, and the unemployment rate fell to an adjusted 12% from 16.4% in May.
According to the Society for Human Resource Management, it will be "important to monitor data" from states like Arizona, California, Texas and Florida. Those states have experienced a surge in COVID-19 cases and, in some cases, have begun scaling back their reopening.
More: Want to Help Your Remote Workers? Offer Them Support, Benefits and Structure, Experts Say
More: Report: U.S. Added 4.8 Million Jobs in June
More: PPP Loans Paying Off for Small Businesses
And, while Arizona had just over 30,000 claims last week, that number was up by nearly 4,500.
Other notable numbers from the weekly report:
California still has the highest number of claims, at 287,732, and that number climbed some 23,000 last week.
Florida, which has experienced a COVID-19 surge, saw the highest jump in total claims. The more than 62,000 hike in claims raised the state's total to 129,408.
Georgia had 136,336 first-time claims, up some 31,000.
Texas saw a drop of more than 11,000 claims. More than 105,000 Texas filed for first-time benefits the week ending July 11.
New York had 91,583 claims, a drop of more than 2,000.
Other numbers:
Maryland saw the country's biggest dip, experiencing more than 14,000 fewer claims than the previous week.
New Jersey fell by some 10,000 claims.
Michigan dropped by some 9,700 claims.
And the state of Utah continues to experience a record number of claims. New claims for the week ending July 4 reached 7,249, with some $80.4 million paid out in benefits, according to KSL.com.
"The amount of unemployment claims during this pandemic has certainly been historic, as has the amount of benefits paid," the state's Unemployment Insurance Division director, Kevin Burt, told the website. "Moving forward, ongoing financial stability will only be found in employment, as the unemployment insurance $600 weekly stimulus is set to expire on July 25, 2020, for all unemployment programs."