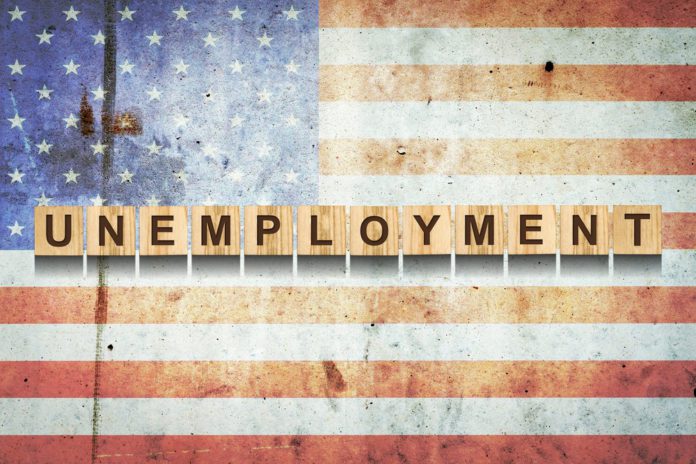 Economists weren't expecting the November jobs report to mirror October gains, when the U.S. added some 638,000 jobs.
They were, however, reportedly expecting more than 460,000 jobs to be added to the count. But when the November jobs report was released Friday by the U.S. Bureau of Labor Statistics, the totals weren't there.
The U.S. economy added 245,000 jobs in November, some 224,000 fewer than economists had hoped. The gains dropped the unemployment rate to 6.7% from 6.9% in October, the bureau said. That's still way down from when the unemployment rate peaked at 14.7% immediately following the economic shutdown in the early stages of the pandemic.
However, that leaves the economy behind by some 9.8 million jobs since before the COVID-19 pandemic began. Still, it's the seventh straight month of jobs gains since historic job loss in April.
According to the data:
The retail sector lost some 35,000 jobs because businesses hired fewer seasonal workers for the holidays.
While a lot of shopping already moved online in the past years, the pandemic gave that trend another boost.
Over Black Friday weekend, in-store shopping took a back seat to online buying. According to a National Retail Federation survey released Tuesday, an estimated186.4 million consumers took advantage of the Thanksgiving holiday weekend and shopped in-store and online this year.
More: Residential, Condo Real Estate Grows Again in October While Hotels Struggle
More: Whitmer Renews Call for $100 Million State COVID Stimulus Package
More: Study Outlines Projects to Attract Business, Visitors to Grand Rapids Area
While the overall number of shoppers from Thanksgiving through Cyber Monday dropped slightly from 189.6 million in an unusually robust 2019, this figure is still significantly higher than the 165.8 million shoppers in 2018.
As expected, in-store shopping was down given both the state of the pandemic as well as the number of retailers who opted to close on Thanksgiving Day. With consumer traffic moving to online channels, the number of in-store shoppers on Thanksgiving Day dropped by 55% from last year and those on Black Friday dropped by 37%.
Government employment dropped for the third straight month. That's likely attributed to the loss of temporary workers hired for this year's Census.
According to Business Insider, some 3.9 million Americans said the coronavirus is the main reason why they aren't seeking employment. That rose from 3.6 million in October.
The share of Americans telecommuting climbed to 21.8% from 21.2% last month. The move came as state and local governments reinstated some economic restrictions to curb the virus's spread.
November's gains mean the U.S. economy has recovered about 12.3 million of the 22 million jobs lost in March and April, at the start of the pandemic. However, some 10.7 million Americans are still unemployed, compared to 5.8 million in February.
Daniel Zhao, senior economist at job placement site Glassdoor, told CNBC the current pace of job additions means the economy wouldn't get back to pre-pandemic levels until 2024. "Today's report is a firm reminder that we're not out of the woods yet," Zhao said. "Even with a vaccine on the horizon, many are bracing for a long winter ahead."