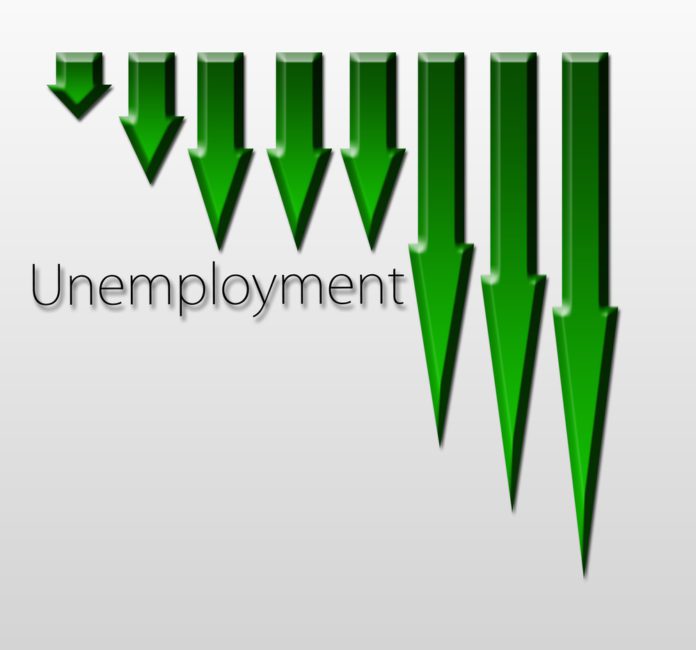 If the American job market is growing, it's doing so slowly.
According to statistics released by the U.S. Department of Labor, another 712,000 American workers filed initial claims for unemployment benefits in the week ending Nov. 28. That's down some 75,000 claims from the previous week's adjusted total.
The decline interrupted two consecutive weeks of increases in initial claims.
When the 288,701 workers filing for Pandemic Unemployment Assistance – the assistance provided for workers such as self-employed and contract workers – just over 1 million first-time claims for unemployment were filed last week.
According to DOL statistics, continued jobless claims stood at 5.5 million.
Some of the numbers from this week's DOL report:
California had a significant drop in first-time claims, falling by 38,522 to a total of 129,664.
New York had 46,086 first-time claims, down 735.
Illinois workers filed 74,139 first-time claims, an increase of 8,543. It was the highest increase in the country.
Ohio had 27,201 claims, a decrease of 2,997.
Several states had significant drops:
First-time claims in Texas dropped 15,726.
Similar claims in Michigan fell 12,448
Georgia fell by 10,535 claims.
Washington's claims fell by 8,056.
Florida had 6,144 fewer claims.
The statistics come as workers fear the loss of additional benefits provided in the last coronavirus relief package. Those additional benefits expire at the end of the year.
More: Residential, Condo Real Estate Grows Again in October While Hotels Struggle
More: Whitmer Renews Call for $100 Million State COVID Stimulus Package
More: Study Outlines Projects to Attract Business, Visitors to Grand Rapids Area
And, while no new relief package has been agreed upon, there has been movement. A bipartisan group of U.S. senators put together a $908 billion package earlier this week and, while Majority Leader Mitch McConnell has expressed doubt about it, he has also said a group of Republicans have been working on a smaller package he believes he can get President Trump to sign.
Lori Bettinger, president of BancAlliance and the former director of the Troubled Asset Relief Program during the Obama Administration, told CBS News that, while it's "good to see a decline of any size," increases probably will return.
"It still feels like these are really elevated levels," she told CBS. "We're not seeing the numbers we saw in March, clearly, but seeing over 700,000 people a week is still a pretty big problem for the economy overall.
"We're continuing to see more rolling shutdowns … and it's hard not to think we're going see a lot of volatility in those unemployment claims. I wouldn't be surprised to see an uptick in the next few weeks, particularly in the hospitality sector."