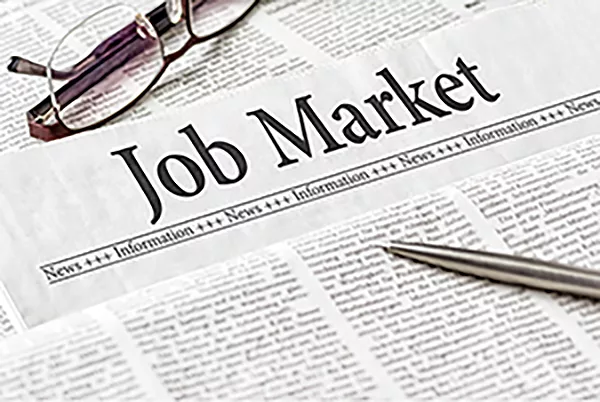 The U.S. economy, according to a variety of published reports, was expected to add some 200,000 jobs in November.
Once again, though, the jobs market outperformed those expectations.
According to the latest release from the federal Bureau of Labor Statistics, the U.S. economy added 263,000 jobs in November. That's higher than what economists surveyed by Bloomberg expected, according to a report by Business Insider.
According to the release, the government revised October's jobs number up by 23,000, to a total of 284,000. September's data, on the other hand, was revised down, 315,000 payrolls to 269,000.
The federal unemployment rate stayed the same – 3.7% — in November, matching expectations from economists surveyed by Bloomberg and the same as October's 3.7%, according to Business Insider.
"Rumors of the labor market's demise have been greatly exaggerated," Nick Bunker, head of economic research at Indeed Hiring Lab, told Business Insider following the release of the latest JOLTS report. "The outlook for next year is still hazy with an aggressive Federal Reserve willing to raise unemployment to bring inflation down. But as we head to the end of 2022, the US labor market remains resilient."
The Fed has increased interest rates by 0.75 percentage point four straight times as it deals with inflation, but this may not be the case at the next meeting. Federal Reserve Chair Jerome Powell said during a Brookings Institution event this week that "the time for moderating the pace of rate increases may come as soon as the December meeting," Business Insider reported.
"In the labor market, demand for workers far exceeds the supply of available workers, and nominal wages have been growing at a pace well above what would be consistent with 2 percent inflation over time," Powell said.