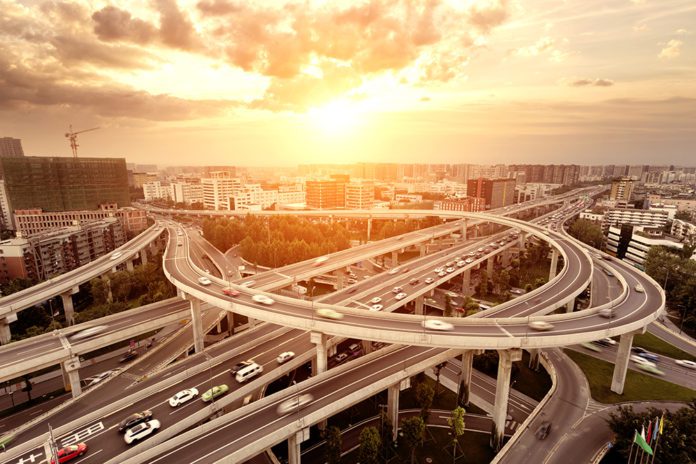 Last week, a vote on the bipartisan $1 trillion infrastructure package failed in the U.S. Senate, with even Senate Majority Leader Chuck Schumer voting against it (in a procedural move).
But on Wednesday, signals came that the bill may finally be moving forward.
Republican Sen. Rob Portman of Ohio said Wednesday the bipartisan group negotiating the package had reached an agreement on the major issues, were working on legislative text but were "prepared to move forward."
Hours later, the Senate did just that, voting to advance the legislation and setting up a final vote on the bill, likely to come within the next several days.
That procedural motion passed 67-32, with 17 Republicans – including Minority Leader Mitch McConnell — joining all 50 Democrats to begin legislative action.
According to NPR, Arizona Sen. Kyrsten Sinema, who has been leading talks for the Democrats, told reporters they were "very excited to have a deal." She said she had spoken to President Joe Biden and he seemed "confident" about the bill, according to NPR.
During remarks Wednesday in Pennsylvania, Biden added that he was working with Democrats and Republicans on the deal because "while there's a lot we don't agree on, I believe that we should be able to work together on the few things we do agree on."
The bill is expected to be around $1.2 trillion over eight years, with roughly $550 billion in new spending. Details on key issues were still being worked out.
Republican Sen. Susan Collins of Maine said there is $65 billion for broadband deployment in the bill. She acknowledged "it has not been easy" to get a deal, "but we have reached agreement on the major issues," according to NPR.
A White House fact sheet on the deal also outlines:
$110 billion for roads, bridges and other major projects;
$11 billion in transportation safety programs;
$39 billion in transit modernization and improved accessibility;
$66 billion in rail;
$7.5 billion to build a national network of electric vehicle chargers;
$73 billion in power infrastructure and clean energy transmission.
Portman said the bill is paid for, including using funds from combating fraud in unemployment assistance programs. The White House said it will also be offset in part by "targeted corporate user fees" as well as economic growth that's expected from the investments.
The group is awaiting a final price tag from the Congressional Budget Office.
According to NPR, South Dakota Republican Sen. John Thune, who opposed the procedural motion, told reporters that Republicans still wanted to see the final details, but he was open to voting for the bill.
"I want to encourage this because I think it's good to have a bipartisan exercise around here once in a while on something that matters, and it's important to people in the country," Thune said. He thought leaders would work on a deal to consider amendments so both sides could try to add elements.
Senate Democrats are also trying to push the $3.5 trillion spending package that is the key component of Biden's economic plan.
Schumer said Wednesday the Senate was "on track to do both," according to Yahoo! News.
But he's facing some pushback from inside his own party. Synema said she's "made clear" she supports beginning the process, but does not support "a bill that costs $3.5 trillion."
"In the coming months, I will work in good faith to develop this legislation with my colleagues and the administration to strengthen Arizona's economy and help Arizona's everyday families get ahead," Sinema said in a statement to the Arizona Republic.