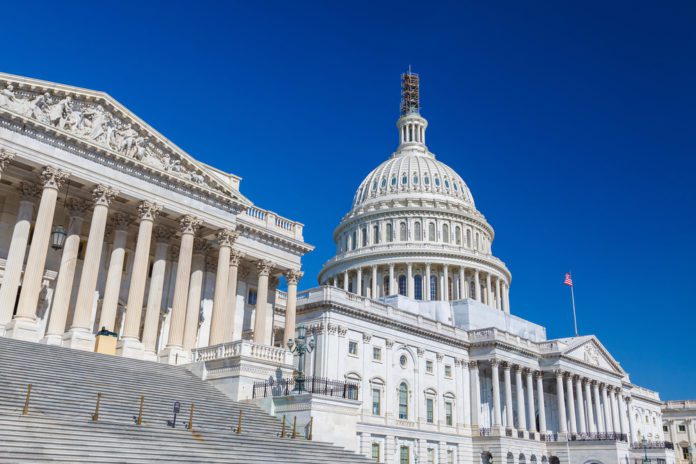 President Joe Biden had a private lunch with Senate Democrats this week in an effort to convince them to push a pair of controversial spending packages he's trying to get through.
Next week, he'll know how good the lunch was.
Senate Majority Leader Chuck Schumer said Thursday the Senate will begin voting on a $1 trillion, bipartisan infrastructure measure and a budget resolution that proposes an additional $3.5 trillion on social spending programs.
Announcing the plan on the Senate floor, Schumer was adamant.
"The (lunch meeting) was wonderful, the excitement was palpable and the opportunity to do so much good, for so many, was exciting," Schumer said. "The time has come to make progress."
The infrastructure bill will need 60 votes to proceed, meaning all 50 Democrats and at least 10 Republicans will have to vote for it.
The budget resolution only requires a simple majority to begin debate. Democrats can move ahead with the approval of all 50 lawmakers in their party plus the tie-breaking vote of Vice President Kamala Harris.
Republican opposition to the infrastructure plan because they don't believe it can be done without adding to the nation's debt. They also oppose tying it to the larger spending package, which has zero Republican support.
According to Reuters, Senate Republican Leader Mitch McConnell was quick to express his opposition to all the spending.
"With inflation raging … (the Democrats' budget plan) is wildly, wildly out of proportion to what the country needs right now," he told reporters.
According to NPR, the White House fact sheet says the infrastructure plan includes:
Transportation: $312 billion
Roads, bridges, major projects: $109 billion
Safety: $11 billion
Public transit: $49 billion
Passenger and freight rail: $66 billion
Electric vehicles: $7.5 billion
Electric buses/transit: $7.5 billion
Reconnecting communities: $1 billion
Airports: $25 billion
Ports and waterways: $16 billion
Infrastructure financing: $20 billion
· Other infrastructure: $266 billion
Water: $55 billion
Broadband: $65 billion
Environmental remediation: $21 billion
Power, including grid authority: $73 billion
Western water storage: $5 billion
Resilience: $47 billion
Following the meeting with Biden, Sen. Chris Coons, a Democrat from Delaware, said Biden had the support of the entire Democratic caucus.
"It was encouraging to hear senators, some who ran against (Biden) for president, say very positive, very encouraging things," Coons told MSNBC's Andrea Mitchell. "This (infrastructure) package will literally be the single greatest investment in infrastructure in the history of our country."