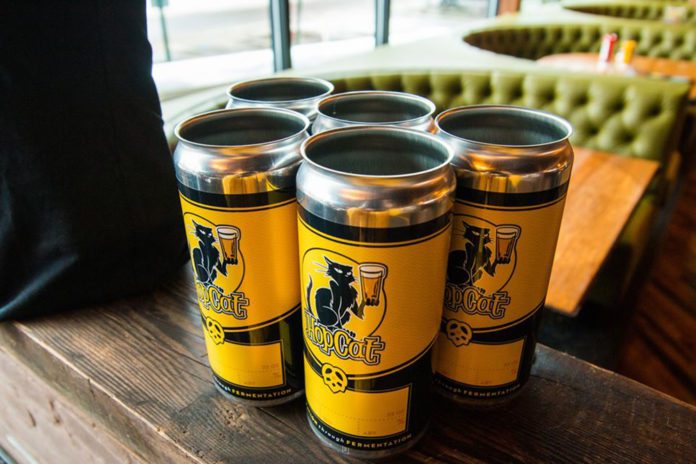 Retailers looked forward to 2020 with optimism, seeing economically comfortable consumers and enjoying a bump in revenues during January and February – then, coronavirus infections rose and statewide quarantines shut their collective doors.
In recent weeks, retailers across the industry began announcing bankruptcies, liquidation and store closures. To date, store chains including Victoria's Secret, Tuesday Morning, Bath & Body Works, Nordstrom, Sears, Forever 21 and Walgreens have announced 3,600 store closings this year.
But as states such as Michigan reopen brick-and-mortar stores Thursday without appointments for the first time in months, the question that is in everyone's mind is whether these shopping destinations can get past the coronavirus shutdown as well as make up for lost time and sales. Restaurants also are preparing to open their doors as of June 8 with 50% occupancy.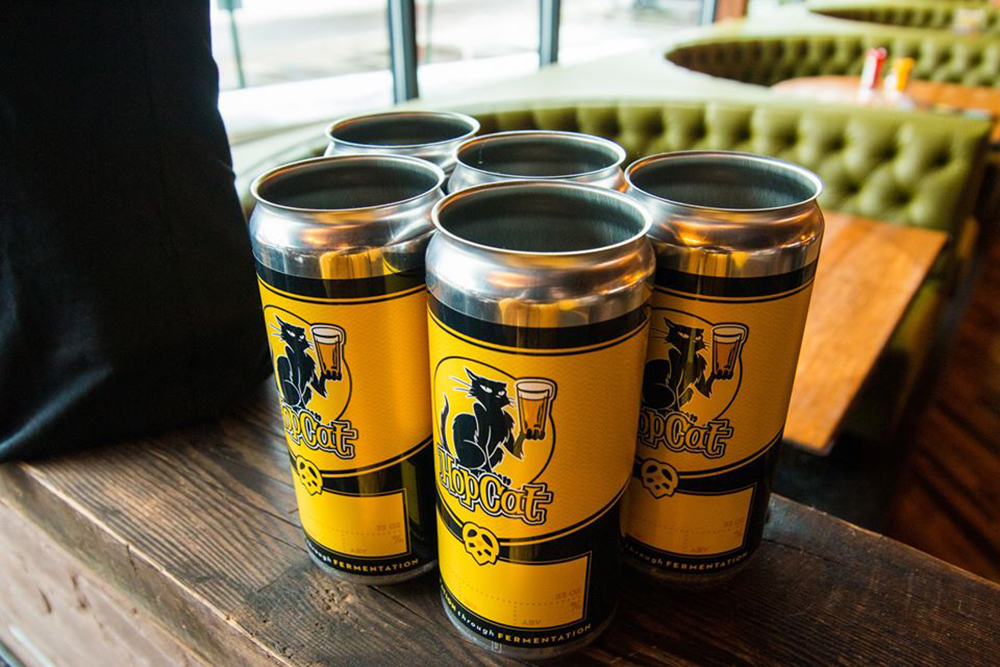 Even smaller chains, such as Grand Rapids-based BarFly Ventures, are feeling the strain. On Wednesday, the parent company of HopCat, Stella's Lounge and Grand Rapids Brewing Co. announced it had filed for bankruptcy, according to founder Mark Sellers. Sellers also testified via Zoom Wednesday morning to the House Regulatory Reform Committee that the company's revenues were down 100% and that he expects "a giant wave of bankruptcies" in the hospitality industry as a result of coronavirus.
Another Grand Rapids staple, Grand Central Market and Deli, is closing up for good.
The family that owns the market used a Facebook post on Monday that they won't reopen, despite hopes that they'd be able to on June 1. The market, located at 57 Monroe Center NW in downtown Grand Rapids, sold gourmet groceries, deli and lunch entrées.
The store closed down since Gov. Gretchen Whitmer issued her "Stay Home, Stay Safe" order on March 23.
"We planned on reopening today (June 1), and were ready to put new protective systems in place," the owners said in the post. "At this time, we are unable to do so. The universe has bigger plans with the space that Grand Central Market currently occupies. With heavy hearts and sadness, this is resulting in us permanently closing our doors."
Birmingham's Townsend Hotel closed its Sweetshop Bakery in May, noting that the cost of operating the business the way it was set up made the closure necessary.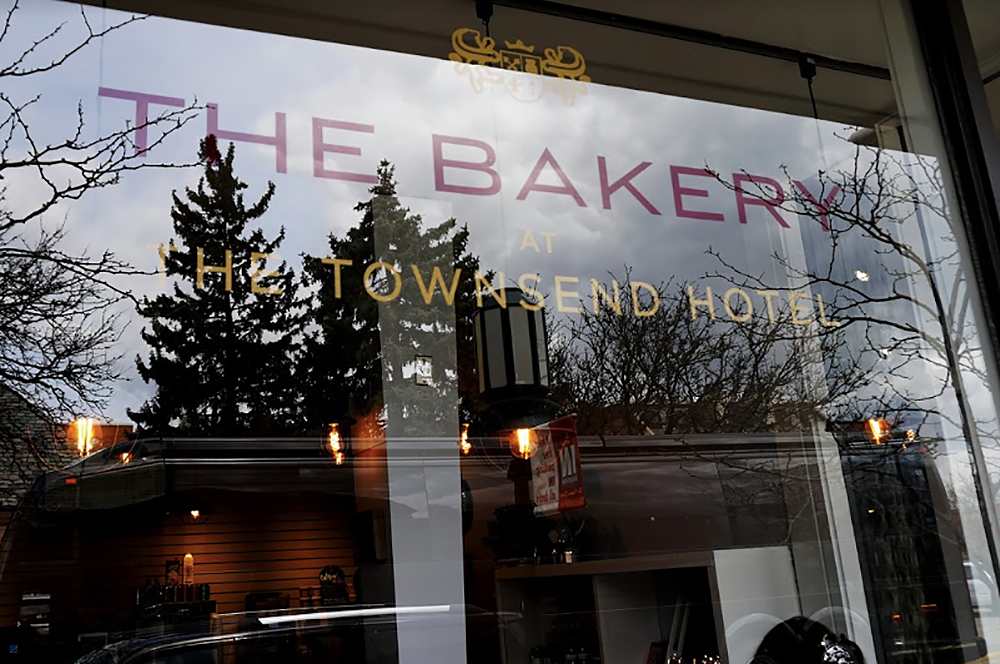 "It was not offering take-out, delivery or pick-up because overhead costs would outweigh sales made during the closure period because of the way that the bakery is set up," said Managing Director of the Townsend Hotel Steven Kalczynski. "All kinds of things… go into making the best business decision possible and there was no way that bakery could pull itself forward. The numbers just did not work, so we made what was an unbelievably difficult decision, which was to close a successful bakery we felt had good neighborhood vibe in its offerings of baked goods and service."
New business model
In the past few weeks, Meegan Holland, the Vice President of Communications and Marketing for the Lansing-based Michigan Retailers Association, said she has been doing webinars and Zoom calls with the state's retailers, helping them figure out what their industry will look like in the months and years to come.
"It truly is a new business model for them. I tell them: You are not opening the store that you closed in March. It's going to look different," Holland said.
The MRA's April Retail Index survey came in at 10.8, a steep drop from April 2019's 57.0, and another drop from March 2020's 11.6. The MRA conducts the seasonally adjusted performance index in cooperation with the Federal Reserve Bank of Chicago's Detroit branch.
The 100-point index provides a snapshot of the state's overall retail industry. Index values above 50 generally indicate positive activity; the higher the number, the stronger the activity. The April survey showed that 11% of respondents reported sales increases over March. Eighty-seven percent of retailers recorded declines and 2% reported no change.
Retailers also will need to change little things, like paper price tags, predicted Zain Jaffer, an entrepreneur and the founder and CEO of Zain Ventures, an investment firm with more than $100 million in assets under management. Zain Ventures is active in a variety of commercial real estate initiatives across the U.S. with a current portfolio of 17 projects across 11 states.
"People won't want to touch price tags," Jaffer said. "People will need to rethink everything and make it easier for consumers."
That means apps and other creative solutions, Jaffer said. Have long lines outside your store because of social distancing? Maybe offer free samples or other incentives to keep people in place. Stores also may want to invest in things like touchless pickup and online retail if they haven't already.
A different industry
Those anticipated changes consumers will see Thursday and beyond include physical changes, such as touchless checkout and plexiglass shields at the customer-service counter, to new training protocols to other yet-unseen changes that will need to help as retailers look for innovative ways to do business in the age of a pandemic, Holland noted.
The Michigan Retailers Association is holding additional webinars throughout June to help its members and interested retailers with de-escalation training, Holland added. These online seminars will help retailers figure out how to work with difficult customers or avoid violence in the workplace – issues that are going to come to light as people adjust to wearing a mask or business guidelines that change return policies or store hours.
Stores will need to rethink a lot of what they were doing and how coronavirus changed that, Holland said. The result will be wider aisles, more signage, floor decals to direct consumers around the store and other health-and-safety related standards.
"It's hard to sell with a face mask on," Holland acknowledged. "It's also exhausting to be on nonstop cleaning regimes – all of the high-touch surfaces will need to be wiped down constantly. … Customers will need to be patient" as hours and responsibilities shift.
Sales holidays
On the plus side, retailers are likely to see additional shoppers as people fulfill pent-up demand for products and services. Retailers also may find that certain kinds of merchandise will sell well, such as outdoor products, healthcare items and wellness solutions.
Stores are likely to continue to close, Holland noted, especially when owners may have wanted to retire already. But others that focus on health, safety or wellness may take their places. As people may spend more time at home, consumers also are likely to continue to fix up their houses and outdoor spaces to make them cozy and comfortable, she said.
So while missing big sales holidays such as Memorial Day in southeast Michigan as well as Mother's Day and Easter was a hit, other opportunities are likely to pop up, she noted.
"Retailers are resilient and innovative as a bunch," Holland said.