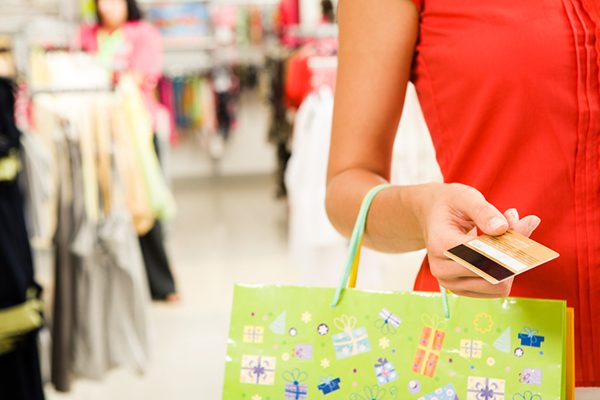 For six straight months, Americans weren't shy about spending.
That streak ended in October, when retail sales declined 0.1%, according to statistics released by the Commerce Department earlier this week.
The Commerce Department report showed spending declining last month after a 0.9% jump in September. Experts said the October decline was driven by lower prices for gas and cars, according to an Associated Press report.
The figures reflect a slowdown in consumers' willingness to spend after a blowout summer, the AP reported. Consumer spending jumped in the July-September quarter, but economists forecast it will slow in the final three months of the year, as credit card debt – and delinquencies – rise and average savings fall.
"The October retail sales report was stronger than expectations, but confirmed a slowdown in consumption," Ellen Zentner, chief U.S. economist at Morgan Stanley, wrote in a note to clients, according to the AP.
Most retail categories reported a drop in sales, including gas stations and auto dealers, which partly reflected price declines last month in both categories. Sales at furniture stores fell 2%, and general merchandise sales – a category that includes large retailers such as WalMart and Target – dropped 0.2%. Sales at clothing stores were unchanged, the AP reported.
Online spending climbed 0.2% last month, according to the Commerce Department report. Sales at electronics and appliance stores rose 0.6% and grocery store sales moved up 0.7%. Restaurants and bars reported a 0.3% sales increase, though that was much lower than September's 1.6% gain.
The figures aren't adjusted for inflation, but the price of manufactured goods ticked down last month and overall inflation was flat.