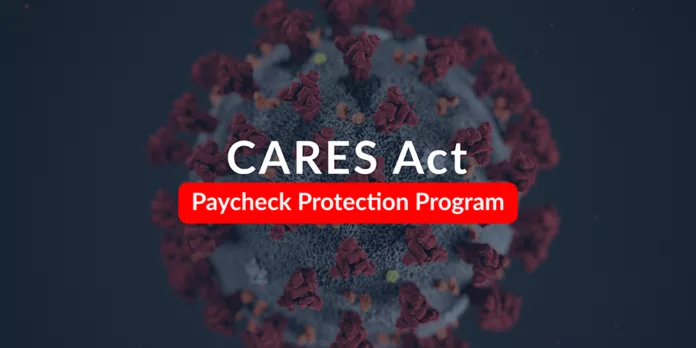 With some large banks balking at the rollout of the $349 billion Paycheck Protection Program in the $2.2 trillion CARES Act, the loan program got off to a stilted beginning Friday.
Various news outlets were reporting Thursday and Friday morning that some of the nation's biggest banks are pushing back against the program. According to the AP banks like JPMorgan Chase said they wouldn't accept applications on Friday, citing lack of guidance from the Treasury Department.
And an email from Fifth-Third Bank published in the Wall Street Journal said they'd made the decision not to launch their platform.
"It's critically important to us at Fifth Third Bank … that we do not roll out a platform whereby the borrower completes the application only to either have to re-apply later and/or that application sits in a stagnant queue due to the lack of process guidance from the SBA for this particular program," the memo read, according to the WSJ.
 "We feel it would be inappropriate to launch without the necessary information that our customers need to provide in addition to what the bank needs to process these specific loan applications.
 "Most, if not all, of our peer banks will join us in delaying their programs tomorrow due to the same reasons I mentioned above. I predict there will be a lot of misinformation in the coming day or two, but rest assured the clients of America's largest banking institutions will have full and appropriate access to these funds."
More: Whitmer closes schools for remainder of the year
More: Grocery, other essential retailers bulking up supplies, safety gear
More: Here are 10 tips for working from home with children during emergencies
Millions of small businesses around the country are expected to apply for the loans, which come from the $349 billion Paycheck Protection Program put in place to help companies keep workers and pay bills during the coronavirus pandemic.
The program was designed as a way to help local businesses remain solvent. It will give businesses low-interest loans of about 2.5 times their average monthly payroll. The loans will be fully or partially forgiven if businesses show that the money was used to retain or rehire employees and pay some overhead expenses through June 30.
The problem is that many experts believe the pool of money will dry up fast. And the smallest of businesses – independent contractors and the self-employed – can't even apply until April 10 under the Treasury Department's guidelines.
If delays like these are severe enough, the money could be gone by the time many small businesses can apply.
The Associated Press report said that roughly 2,300 loans valued at $889 million had already been processed Friday morning.
The application for borrower is available at https://home.treasury.gov/system/files/136/Paycheck-Protection-Program-Application-3-30-2020-v3.pdf
A fact sheet about the program is available at https://home.treasury.gov/system/files/136/PPP–Fact-Sheet.pdf For more details, go to https://home.treasury.gov/policy-issues/top-priorities/cares-act/assistance-for-small-businesses