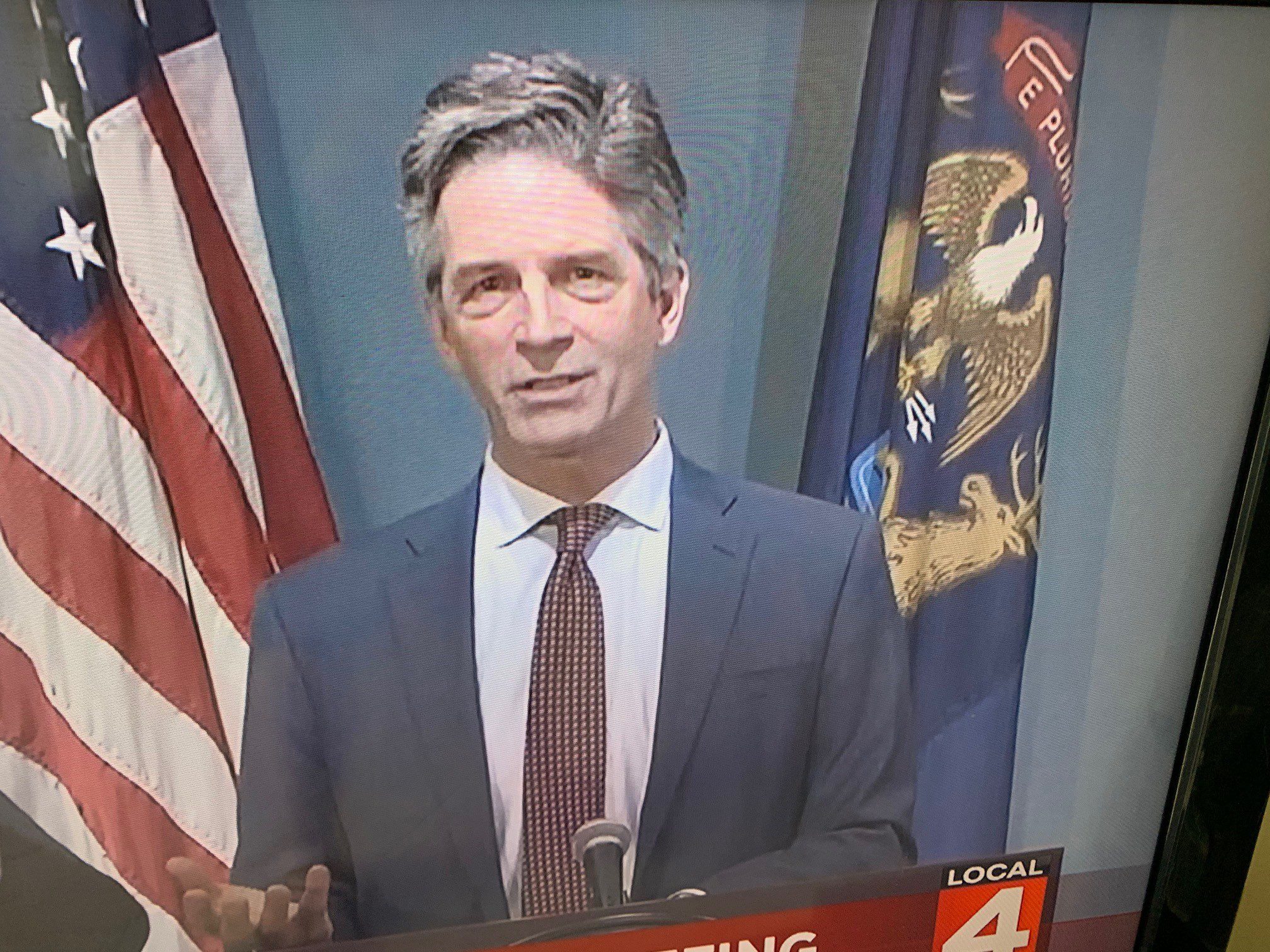 Michigan Gov. Gretchen Whitmer said Monday restrictions on businesses are going to be eased.
She just hasn't yet said exactly when.
Whitmer used her coronavirus briefing Monday afternoon to say that the construction industry, "certain outdoor enterprises" and perhaps industrial businesses could be up next as the state continues to re-engage its economy while battling the COVID-19 crisis.
Whitmer on Friday reopened businesses such as landscapers and nurseries and allowed golf (as long as no carts are used) and motorized boating.
The next steps, she said, could come "in the next week or two."
Those steps, she said, are being contemplated because the social distancing requirements and the extension of the Stay Home, Stay Safe order she extended through May 15 are working.
"We are now in a position to start thinking about what the future looks like," Whitmer said Monday. "In the coming weeks we will continue re-engaging sectors of our economy and putting more Michiganders back to work.
"I'm going to sound like a broken record, but we have to be really smart. We have to get this right," she added. "None of us wants to see a second wave and we can't risk that. If we're not smart, and we take away social distancing, we could risk thousands of people getting sick and our health care system going into crisis again. We don't want that to happen."
More: Nessel to Police: Consider 'Good Faith' Efforts of Businesses to Provide Masks
More: SBA Officials: 'Now's the Time to Begin Contacting Your Lender' About Second Round of PPP Loans
More: Experts: 'Helper Professions,' Science and Medical Careers Take Center Stage Going Forward
The MISafeStart plan developed to put re-engagement in place, she said, will take into account various sectors of the economy, geographic and workplace risks and the public health abilities.
At first, she said, only the businesses "that pose the lowest risk" will reopen. She's using a team of business, healthcare and labor leaders, as well as experts in industrial hygiene, to make those recommendations.
The panel, the Michigan Economic Recovery Council, will be chaired by DTE Energy Executive Chairman Gerry Anderson and Nancy Schlichting, the retired CEO of the Henry Ford Health System.
The council, Anderson said, has two goals: Michigan Economic Recovery Council has two goals: Putting Michigan on the path to full economic recovery as safely and quickly as is feasible, and to stage the recovery in a way that safeguards the health of residents and workers.
The panel has divided the state into eight MERC regions based on two factors: natural labor sheds (how people go from home to work and back home again), and geography of health care (which hospital systems serve which regions of the state).
Anderson said they're also learning from others. Data requests have been made to companies around the country and the world, and responses from not only plants in the U.S., but also in Germany, Korea, China, Italy and France.
"Another way to learn how to safely operate through this crisis is to study plants both overseas, here in Michigan or elsewhere in the U.S. that have continued to operate through this pandemic," Anderson said. "We're evaluating this feedback in real time and we are learning a lot. The findings are very promising in terms of our ability to be very safe in the work place, as long as we are really disciplined in those workplace practices."
Pressed about a timeline, Whitmer said it was "not like a switch … more like a dial," and that she will be "guided by the data, not artificial timelines."
"If we move forward and everything looks OK for a few weeks, we can look to expanding activity on the next level," she said. "There's no hard-and-fast timeline here."