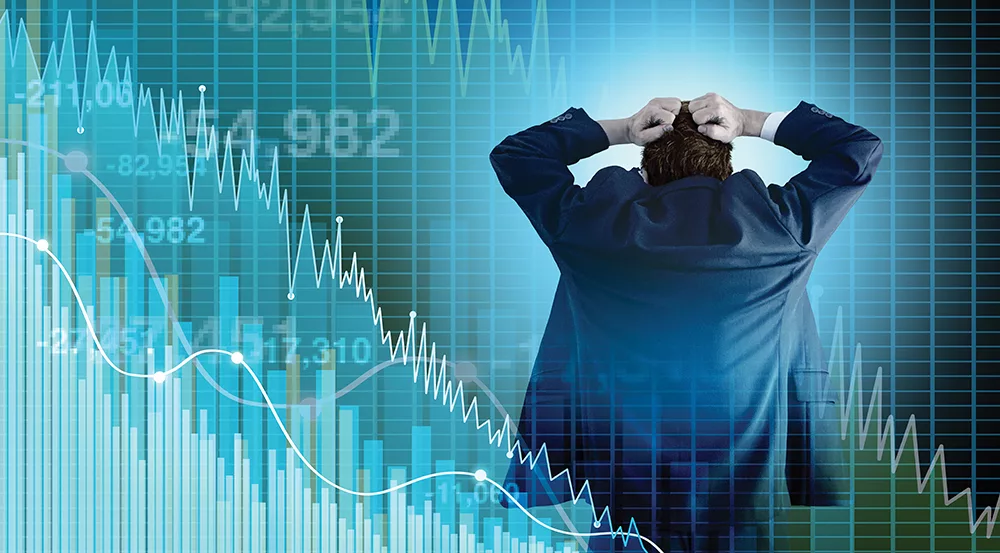 The outlook for the U.S. economy appears to be something of a good news-bad news situation.
While most economists are expecting a recession to envelop the United States economy later this year, many are saying it will likely be a mild one.
Still, experts are saying there are things business leaders can do ― should do, really ― to be ready for the economic onslaught.
There are many factors associated with economic issues, many of which business owners can't control. Ginger Chambless, head of research for JPMorgan Chase Commercial Banking, said not to worry about external forces they don't control and focus on the things they can.
"The best thing is, really manage the risks that are within their control," said Chambless, who has been with JPMorgan Chase for nearly 25 years. "(Leaders) obviously can't control the external environment, so they have to focus on their own business, retaining a flexible cost structure, looking for ways to be proactive with regard to discretionary expenses, looking for ways they can reduce or defer any spending.
"Obviously they won't want to sacrifice their long-term growth plans, so they need to be prudent in managing in the near-term," she added.
Decisions around pricing and the company's product mix have to be taken into account ― "That might help them better weather the storm," Chambless said ― but the most important thing, she said, is "maintaining a strong balance sheet" and liquidity solid enough to manage softer conditions for a period of time.
"The best advice is … being proactive and having plans in place before the slowdown occurs," Chambless said. "Having that foresight and being able to have … a playbook can make a big difference once the slowdown actually occurs."
And when might that be? The best guess appears to be sometime around the third quarter of 2023. Chambless expects it to last until early 2024.
So how do business leaders position their companies to survive it? Jeff Korzenik, the chief economist for Fifth Third Commercial Bank, headquartered in Ohio, said getting out ahead of it is the key.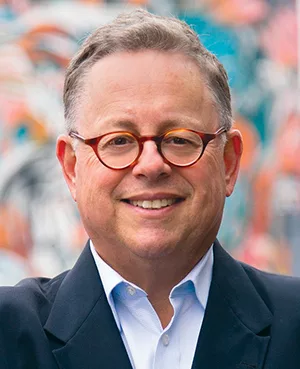 "What you do in advance is how you survive it," Korzenik said. "It's having a financial cushion, whether that's lending capabilities or cash. That's probably the greatest thing you can do to survive. That will make you all the more prosperous on the other side.
"There's a limited number of things you can control once you're in it; there's a lot you can control before you get into it, essentially battening down the hatches in intelligent ways," he added.
According to Korzenik, any recession is likely to be a modest one, so business leaders would do best not to over-react. For instance, he said:
• Don't lay off your whole workforce, particularly in a labor shortage. "You've seen that already in terms of this concept of labor-hoarding … that's a bad idea."
• Recognize the need to look at labor and human capital differently. "The good thing about a recession is there's going to be some talent shaking loose in it," he said. "And if you're selective it might be a good chance to upgrade your work force."
• Given the potential for a credit crunch, make sure to build strong relationships with banks, "being in a position to weather storms and, when it's appropriate, be ready to utilize those relationships for expansion opportunities."
JPMorgan Chase's Chambless said it's about "managing risks" that are within the business's control. Since CEOs and other leaders can't control external forces, they should focus on their own businesses.
"The most important thing is maintaining a strong balance sheet, maintaining solid liquidity, looking and making sure they have enough liquidity to manage through a range of economics, including softer conditions for a couple of quarters," Chambless said. "The best advice is to have your plans in place ahead of time, be proactive and have plans in place before the slowdown occurs.
"Having that foresight and being able to have … a playbook can make a big difference once the slowdown actually occurs," she added. Chambless said she expects the recession to be "relatively mild," especially compared to what happened in 2008/09. She believes both household and corporate balance sheets are "on much stronger footing today," and the country is currently experiencing tight labor market conditions, especially around the shortage of available workers.
"It's possible this could influence behavior and we could see businesses a little more reluctant to conduct layoffs and reduce their work forces," Chambless said. "This would really have an important influence on the severity of the recession.
Balance sheets look better, she said, because there is elevated liquidity coming out of the pandemic, where households really built up a lot of excess liquidity due to some of the fiscal stimulus that was in place.
There was also a pullback in spending early in the pandemic, when the economy was shut down. All of those things ― plus wage growth ― have contributed to the stronger household balance sheets.
On the corporate side, businesses also saw lower leveraged levels and increased liquidity built during the pandemic to ride things out. Especially when it initially set in, she explained, there wasn't a lot of visibility as to how long it might last or how it would play out.
"We don't anticipate (a 2008/09-level recession)," Chambless said. "The leverage that was in place heading into 08-09 really exacerbated the downturn. Given that the financial footing is in a much better place today, we would expect any downturn to be less severe."
Korzenik noted that the U.S. has had a history of severe recessions, but that the country hasn't really seen one since the Great Depression. Those kinds of severe recessions used to occur every 10-20 years, he pointed out, but ― the failure of Silicon Valley and Signature banks notwithstanding ― the country isn't seeing stress in the banking system "anywhere near that level."
He said the fall of SVB and Signature was basically self-inflicted ― "It was absolutely insane how they ran their business," he said ― and were really a regulatory failure.
"If someone asked me if a bank could double in size in assets and deposits safely in a 2-3 year span of time, I would have said absolutely not," Korzenik said. "It's impossible for a bank to grow that quickly, unless you acquire another bank, but that's exactly what SVB did, so that should have had regulators swarming over them in the first place, and that doesn't appear to have happened."
Chambless said when the slowdown arrives, it won't necessarily be an across-the-board happening. For instance, she said, sectors that are susceptible to higher interest rates caused largely by increases from the Federal Reserve ― housing, manufacturing, etc. ― will be impacted a little more harshly.
"We've already seen pretty big impacts in the sectors that are more sensitive to that … housing, which has seen activity levels drop close to 40% in terms of existing home sales," she said. "We're seeing some slowing in the manufacturing sector, very kind of generally speaking. The manufacturing sector, which is also more sensitive to changes in interest rates, has seen softer trends over the last six months or so. Services, on the other hand, has been very strong and healthy.
"It definitely will have some uneven impacts and I think, when we talk about a recession, it's over the economy overall and the broader sort of trend taking all of those various components as part of it," she added.
To listen to some of the pundits on television talk, a recession is already here. Chambless disagrees, pointing out the economy "has been performing better than many expected through the first quarter of 2023.
That stronger performance has been driven, she said, by "resilient consumer spending," which she pointed out drives about 2/3 of the U.S. economy.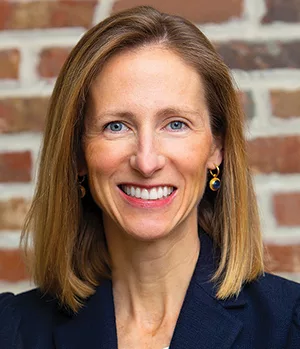 We think the economy in the U.S. has started off fairly strongly in the first part of the year," Chambless said. "We do expect a gradual slowing as the year goes on, and … the cumulative effects of all the monetary tightening and the potential for tighter credit conditions to result in slowing economic growth as the year goes on and, potentially, a mild recession starting later this year."
Another driver of the better-than-expected performance of the American economy, according to Fifth Third's Korzenik, is the labor market. The U.S. economy has had a strong year adding jobs ― 253,000 in April ― which has, at least thus far, staved off any potential recession.
Like most economists, Korzenik does think it's coming. He just thinks payroll growth has kept it at bay.
"When you're adding a quarter of a million people to payroll in a month … and going along at a pretty good payroll clip, it's pretty hard to have a recession when you have that many people who didn't have paychecks suddenly getting paychecks," he said. "There have been a couple of recessions where you had very modest job growth in the early months of the recession and sometimes you have a quarter of GDP that's positive, but everything else is deteriorating."
Will that be true much longer? After all, applications for unemployment assistance have been rising in recent weeks (242,000 the last week of April, according to statistics released by the Labor Department).
"I don't think you can read too much into those levels … There's a natural churn in the labor force," Korzenik said. "A recession is more consistent with more like 300,000 claims in a week, so we're not quite there. But it's a sign."
A recession is expected, despite the fact the inflation rate has been steadily ― if not greatly ― falling. In May 2022, the inflation rate hit 8.6%; in early May 2023, it had dropped to about 5%.
But Chambless pointed out that doesn't mean inflation is dropping in the sense of prices going down. It just means prices are going up at a slower pace than they were in the middle of last year.
"One of the most important things to think about inflation right now is that, while the pace of inflation is slowing and we've seen moderating inflation, there have been big shifts within the composition of inflation," she said. "Recently we've seen much less inflation in terms of goods, that's really moderated significantly over the last 6-9 months. Where we've seen persistent inflation, and really haven't seen much moderation or relief yet, is more on the services side.
"That's where we hear the term that inflation is 'stickier' or 'more persistent,'" she added. "This relates to some of the shelter costs, as well as some of the services inflation that really reflects what's going on with wages. Services tends to be fairly labor intensive and has a lot of workers that are experiencing wage growth."
But the Fed's continual raising of its key interest rates ― 10 hikes in the last 14 months ― is aimed at curbing inflation, right? So, is it working?
Korzenik said the answer depends on the definition of "working."
"It depends what you mean by 'working,'" he said. "If all you have is a hammer, everything looks like a nail. Inflation is caused by imbalances in the economy. The last remaining big imbalance is the labor.
"From the Fed's perspective … the way they think of addressing imbalances is by hammering down the economy," he added. "Yeah, it's working. It always works in unexpected ways. This one is … they say monetary policy operates with lags. The Fed does something and then it gets to Main Street."
The banking stress caused by SVB and Signature Bank, he said, accelerated the transmission of tighter monetary policy to Main Street.
"We believe it's going to show up in much tighter lending standards, which have already been tightening along the way," he said. "That could have caused kind of a nasty recession, except that the labor dynamics are getting better."
So once the recession arrives ― if the country isn't in one already ― how long might it last? Chambless looked to history for the answer.
Outside of the 2008-09 global financial crisis, which was a particularly severe and long-lasting recession, she said, most recessions have typically lasted two or three quarters.
"We have no reason to believe this cycle will be materially different than what we've seen in previous economic downturns," Chambless said. "Given our outlook that a recession might set in late this year and might last two or three quarters, that would put us into early 2024."