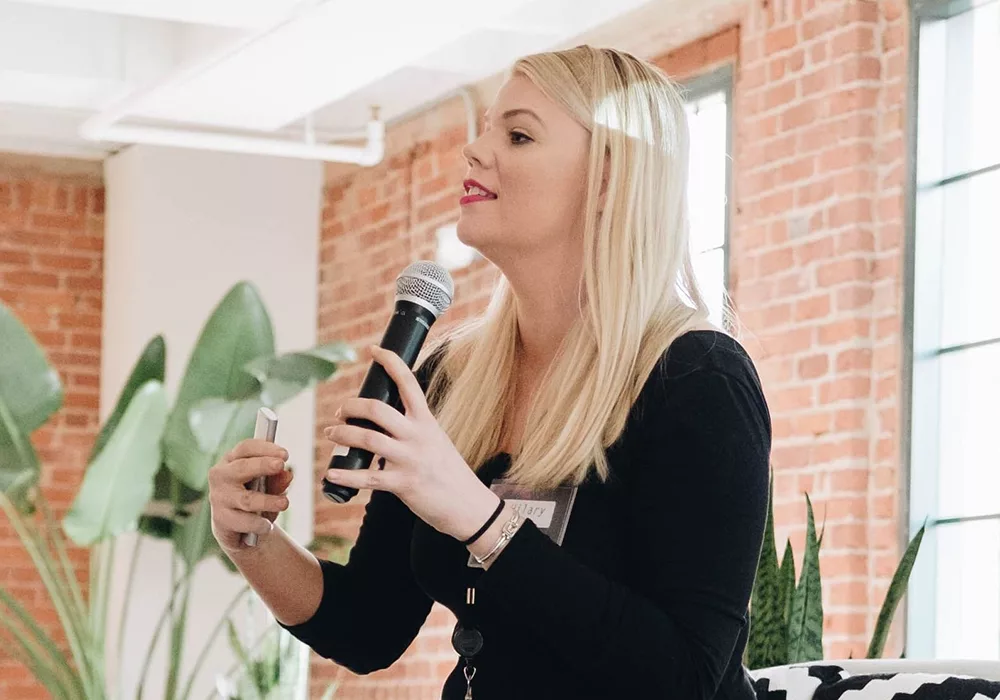 Gov. Gretchen Whitmer announced the appointment of Hilary Doe as Michigan's Chief Growth Officer, the first Chief Growth Officer in the nation.
Doe will work alongside the Growing Michigan Together Council on what Whitmer said is a "once-in-a-generation effort" to grow Michigan's population, boost economic growth, and "make Michigan the place everyone wants to call home."
"Growing Michigan Together is about investing in our people, places, talent, and education," Whitmer said. "With her extensive experience in policy, strategy, and technology, her future-oriented work to empower communities and tackle the biggest challenges, and her commitment to our state, Hilary Doe is an ideal candidate to lead our Growing Michigan Together efforts and get the job done. I am incredibly excited to work with her to achieve our population growth goals and build a Michigan with vibrant communities, a growing economy, and a bright future."
Doe said she's "honored" to join Team Michigan.
"Let's grow Michigan together by investing in and nurturing vibrant communities and economic opportunities for all Michiganders—current and future," she said. "I love this state, and I can't wait to leverage my experience to take on this challenge."
Quentin Messer, CEO of the Michigan Economic Development Corporation, said Team Michigan shares "a common goal of growing" the state's population.
"As Michigan's first-ever Chief Growth Officer, Hilary Doe, working in concert with the Growing Michigan Together Council, will ensure we stay united in our efforts and take the steps necessary to guarantee Michigan remains a prosperous and thriving state for years to come," Messer said.
"Economic Development Leaders for Michigan is driven to grow our state through quality job growth, exciting placemaking, and talent retention, development, and attraction," said Jennifer Owens, Chair of Economic Development Leaders for Michigan. "We are excited by the focus on growing Michigan's population and look forward to working with the Growing Michigan Together Council and supporting Hilary Doe in her new role as Chief Growth Officer."
Doe served as the national director at the Roosevelt Network, where she built and led an organization engaging thousands of young people in public policy, advocacy, and civic engagement at chapters nationwide. The organization ultimately went on to receive the MacArthur Award for Creative and Effective Institutions.
Doe also served as Vice President of the Roosevelt Institute, where she oversaw strategy and expanded the Institute's Four Freedoms Center, with the goal of empowering communities and reducing inequality alongside the greatest economists of our generations. Most recently, she served as President and Chief Strategy Officer at Nationbuilder, working to equip leaders around the world with software to grow their movements, businesses, and organizations. A graduate of the University of Michigan's Honors College and Ford School of Public Policy, Doe is a Detroit resident.