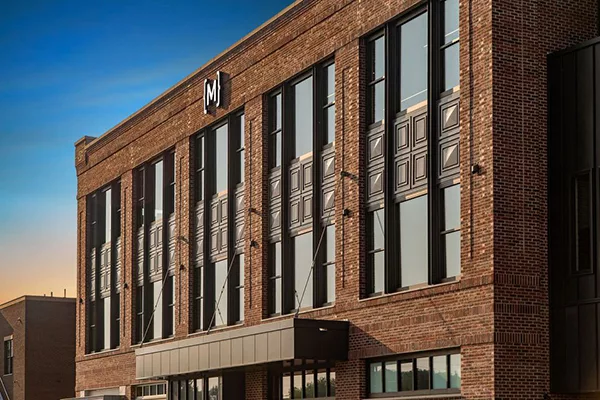 GRAND RAPIDS, Mich. — At a time when the global software market is expected to expand from $429 billion in 2021 at a pace of 11.7% from 2022 to 2030 Grand Rapids-based Michigan Software Labs, a leading provider of custom software solutions, announces the launch of a new client-focused team, Principal Practice, aimed at furthering the company's mission-driven dedication to providing unparalleled customer service.
This innovative, outcome-focused group is designed to foster excellent client projects, enhance client onboarding, and implement industry-leading product management methodologies.
Those market growth figures underscore the vital role of software in modern business operations and serves as the basis for Michigan Labs to add the Principal Practice group. The new practice group will be composed of senior practitioners who have had experience building digital products and will be led by Managing Partner Josh Hulst along with Principal's Brittany Neudeck, Isaac Grotenhuis and Pete Steen. The need to provide custom software solutions and help clients remain competitive becomes even more essential as the company taps into the expanding global market and help clients remain competitive.
According to research by Metrigy, 65% of companies plan to increase their technology spend in 2023, with a focus on enhancing customer experience. And 73% of consumers rank CX (customer experience) as an important factor in their purchasing decisions. This data points to the necessity of designing and developing software with a client-focused approach, which is precisely what the Principal Practice group aims to achieve. Furthermore, current trends emphasize the importance of personalization, conscious consumerism, and authenticity in delivering superior CX, all of which align with the objectives of the new group.
Aside from the competitive component, the new Principal Practice underpins the company's commitment to continually innovate and enhance its award-winning service offering.
A Principal at Michigan Labs is responsible for partnering with clients to build world-class custom software products that meet client's business needs while providing excellence in client service. They do this through building strong relationships through the sales and product delivery, partnering to build digital product strategies, and leading internal teams through delivery of those digital products, all while ensuring that products built deliver client value.
"Custom software is a large, strategic investment for organizations. When done well, that investment is a competitive advantage to find new opportunities, improve efficiency, and serve customers and employees better," said Josh Hulst, Managing Partner at Michigan Software Labs. "The Principal Practice is our next iteration of partnering with clients to create software that truly advances their overall business strategy and builds up digital product management skill sets to set them up well for the increasingly technology-driven world ahead."
"The introduction of the Principal Practice at Michigan Software Labs marks a significant milestone in our ongoing commitment to client experience," said Mark Johnson, Managing Partner. "This initiative refines our onboarding process, facilitating a more consultative and efficient kick-off for our projects. By incorporating industry-leading product management methodologies, we aim to continuously deliver superior client value. This enhancement of our practices supports elevated product quality and project success, further underscoring our dedication to our clients' needs and success."
Furthermore, the increased emphasis on peer coaching and team support ensures each project receives the collective expertise and insights of the team. By promoting a shared responsibility across the organization, Principal Practice ensures each project benefits from the full strength of Michigan Software Labs, directly translating into better outcomes for our clients.
The team will conduct a range of responsibilities including: providing peer coaching, managing the current Michigan Labs project portfolio, developing relationships and potential project opportunities, and developing Product Management and Consulting methodologies across the organization.
"We believe that this new practice will not only improve the quality of our project deliverables but also elevates the entire project team by enabling each person to bring their unique technical skillset and aligning that perspective with the overall product in mind," Hulst added. "We're excited about the potential this holds for the future growth and development of Michigan Software Labs."
For more information about the Principal Practice and Michigan Software Labs, please visit www.michiganlabs.com.