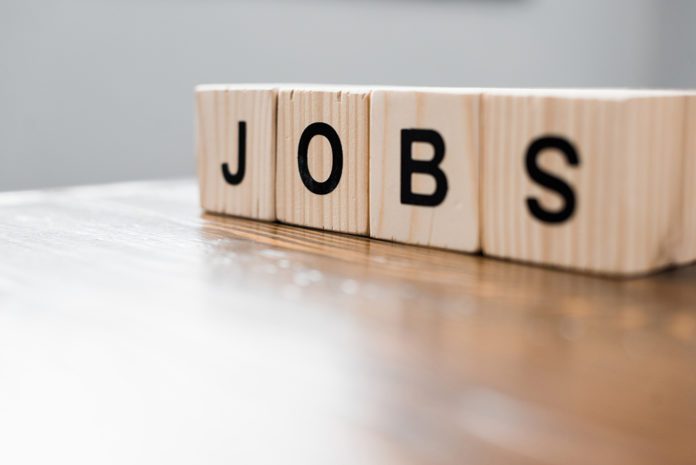 It's been a good news-more good news week for the U.S. labor market.
On Friday, the Labor Department released its October jobs report, which showed the U.S. added a better-than-expected 531,000 jobs during the month, up from some 312,000 in September.
And on Wednesday (a day earlier than usual because of the Veterans Day holiday) the Bureau of Labor Statistics released its report saying that first-time claims for unemployment assistance fell to yet another pandemic-era low of 267,000.
It's the sixth straight week that number – it was at some 271,000 last week — has fallen, and represents the lowest figure since March 2020, according to the labor department.
Statistics showed the four-week moving average also fell to a pandemic-era low of 278,000, down some 7,250 from the previous week's revised average of 285,250.
Meanwhile, the report said continuing claims, a reading on the number of people receiving ongoing unemployment assistance, rose by 59,000 to 2.160 million in the week ended Oct. 30.
"Initial claims should continue to fall back toward pre-pandemic levels as employers facing shortages of workers will likely keep layoffs to a minimum," Nancy Vanden Houten, lead economist with Oxford Economics, told investors in a research note, according to CBS News. "Continued claims should continue to fall as more individuals return to the labor market and as benefits expire."
With employment taking a bigger jump than originally thought, the unemployment rate dropped to 4.6 percent in October, down from 4.8 percent in September and reaching its lowest point since March 2020. That number is still well above the pre-pandemic 3.5 percent.
The better-than-expected jobs gain in October, however, still leaves the U.S. economy some 4.2 million jobs behind where it was when the pandemic struck in March 2020.
The Associated Press reported that hiring was spread out among a variety of industries, including shipping and warehousing, and some of the industries hardest-hit by the pandemic: the leisure/hospitality sector, which includes bars, restaurants, hotels and entertainment venues. Those industries gained 54,000 jobs, statistics showed. According to the AP, manufacturers, who've been battling supply chain issues for months, added some 60,000 jobs, its best performance since June 2020.
Nick Bunker, director of economic research at the jobsite Indeed, told the AP the numbers represent "the kind of recovery we can get when we are not sidelined by a surge in COVID cases."
"The speed of employment gains has faltered at times this year, but the underlying momentum of the U.S. labor market is quite clear," Bunker said.