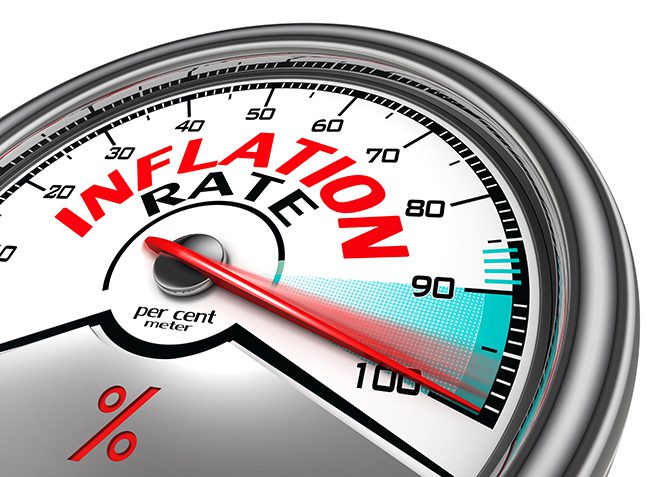 U.S. workers saw the largest increase in wages and benefits during the third quarter of 2021 in two decades, according to the U.S. Bureau of Labor Statistics.
A new BLS report shows that total compensation for workers rose by 1.3 percent during the three-month quarter ending in September. Wages and salaries grew by 1.5 percent during that quarter and benefits costs increased by 0.9 percent nationally from June, 2021, according to the report.
"This is no surprise to me," said Robert Handfield, a supply chain economist at North Carolina State University.
The increase is the result of the continued pandemic trend of consumer demand outpacing the supply of labor, Handfield said. Although some of the third quarter increase could be attributable to increased overtime as companies ask fewer employees to do more work, Handfield said the main driver is rising wages as they compete for a smaller pool of workers.
Amazon and at least 16 other major retailers and banks like Wells Fargo or fast-food giants like McDonalds have raised starting salaries for entry-level employees to attract more workers.
Southwest Airlines, Aetna, Ben and Jerry's, Charter Communications, Cigna, Disney World, Facebook, Fifth Third Bank, JP Morgan Chase & Co., Starbucks, WayFair have all raised wages too, according to GOBankingRates, a personal finance publication.
But it's not just big companies. Small businesses are having to raise pay, too. According to the BLS report, one of the largest compensation increases, at 7 percent, was in the leisure and hospitality industry.
"Just to make their workplace competitive, they're having to increase labor," Handfield said. "I think just to retain people, businesses are saying: 'We have to increase our pay scales.'
"There's a shortage, and it's economics 101: You gotta pay people more," Handfield added.
While that seems like good news for workers, the Society for Human Resource Management and others are quick to point out that salaries — although rising faster in 2021 than for years — are still increasing slower than the rate of inflation. So most workers' real earnings are in fact decreasing.
Compared to the fourth quarter in 2019, labor costs are up by 7.5 percent, said Aaron Sojourner, an economist at the University of Minnesota's Carlson School of Public Management.
"But labor productivity is up too, offsetting 39% of the cost increase (in 2021Q3)," Sojourner said in an email.
"Also, after-tax corporate profits were up 16% (in 2021Q2 relative to 2019Q4) indicating that, at least in the corporate sector, many employers are taking in higher revenues and profits compared to pre-pandemic, even with the higher labor cost per hour," he continued. "Profits took big hits in the first half of 2020, but have been above pre-pandemic levels for over a year now and have recovered the missed profits."
Despite compensation increases, the pandemic hasn't changed the general economic trend of wages stagnating in the face of inflation and productivity gains, both of which have seen sharp increases during the pandemic.
Net productivity rose 61.8 percent from 1979 to 2020, according to the progressive, Washington D.C.-based Economic Policy Institute. Hourly pay for most workers meanwhile grew by about 17.5 percent over the past four decades, after adjusting for inflation.
On balance, pandemic wage increases have had little impact on income inequality or the longstanding gap between wage increases and productivity gains, according to the Pew Research Center, a nonpartisan Washington D.C.-based think tank.
Federal Reserve Chairman Jerome Powell told a panel of U.S. House lawmakers in July that inflation would likely remain high for months before beginning to ease, tying price increases to the economic reopening after pandemic shut downs or limitations in many states, the New York Times reported.
But several months later, inflation still is increasing faster than in about three decades, according to the Times, which added that the Federal Reserve is expected to soon announce a plan to slow $120 billion in asset purchases to beef up an economy that has been maimed by the pandemic.