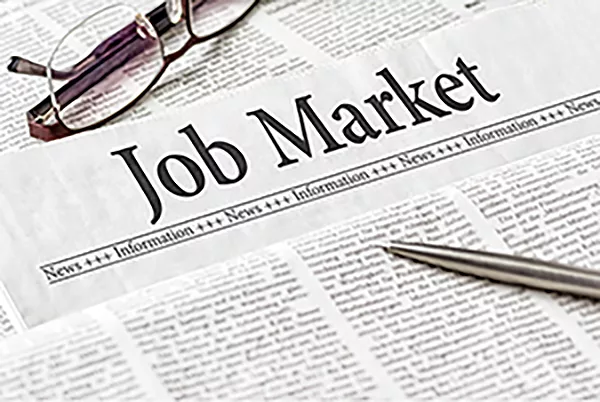 It might be getting a litte more difficult to find a job opening in the U.S., if numbers released by the Labor Department are any indication.
U.S. employers posted fewer jobs in June, a sign that demand for workers — a key feature of the post-pandemic economy — is cooling a bit, according to a report from the Associated Press.
U.S. job openings dropped to 9.6 million in June, according to figures released by the Labor Department Tuesday. That's down a little from the previous month, but much lower than the 10.3 million in April and the fewest in more than two years.
According to the same report, fewer people quit their jobs in June. That figure dropped to 3.8 million from 4.1 million, another sign the job market is slowing, the AP reported.
The Federal Reserve is seeking to cool the job market in is continuing fight against a stubborn inflation rate.
Tuesday's report means there are 1.6 jobs for every unemployed worker, down from a peak of 1.9 earlier this year. That's still higher than before the pandemic, the AP reported.
Since the economy first emerged from the pandemic, job openings have soared — reaching a record 12 million in March 2022. Before the pandemic, they had never topped 7.6 million.