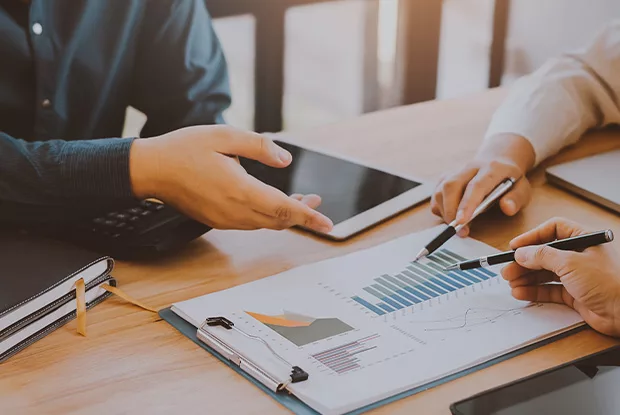 As expected, the Federal Open Market Committee raised the fed funds rate by 0.25 percentage points to a range of 5.25% and 5.50% at its July 26 interest rate decision meeting.
Acknowledging recent upside surprises from sales of new cars, trucks, and houses, as well as better sentiment surveys released in July, the FOMC upgraded its view of recent economic growth to "moderate" from "modest."
They still see inflation as "elevated" and the labor market as "very tight." The FOMC did not alter its forward guidance on monetary policy, signaling their willingness to raise rates another quarter percentage point before year-end if inflation fails to slow further.
The first or "advance" estimate of second quarter GDP showed the U.S. economy expanded at an annualized pace of 2.4%, well above consensus expectations for 1.8% growth.
Led by expenditures on services, consumer spending rose 1.6% annualized last quarter. Nonresidential fixed investment made a sizeable contribution to economic growth, with expenditures on transportation equipment, likely purchases of aircrafts, up notably; total fixed investment (residential and nonresidential) rose in the quarter following four quarterly declines.
Residential investment's 4.2% annualized decline was surprising, since housing starts—a leading indicator of residential construction—rose solidly last quarter. Government expenditures rose a fairly rapid 2.6%, mostly from higher expenditures by state and local governments. Exports fell faster than imports, making foreign trade a drag on GDP.
There was quite good news on the inflation front. The Gross Domestic Product Price Index, the economy-wide measure of inflation, slowed to a 2.2% annualized increase last quarter, the lowest in three years. The Personal Consumption Expenditures ("PCE") Price Index—the Fed's preferred inflation metric—rose 2.6% annualized in the second quarter.
The PCE Price Index slowed to a 3.0% year-over-year increase in June from 3.8% in May, with the core PCE index slowing to 4.1% from 4.6%. The Employment Cost Index—a broad, high-quality measure of businesses' labor expense, closely watched by the Fed—slowed to a 4.5% year-over-year increase in the second quarter from 4.8% in the first quarter and was the slowest since early 2022.
Bill Adams is a senior vice president and chief economist at Comerica. Waran Bhahirethan is a vice president and senior economist at Comerica.