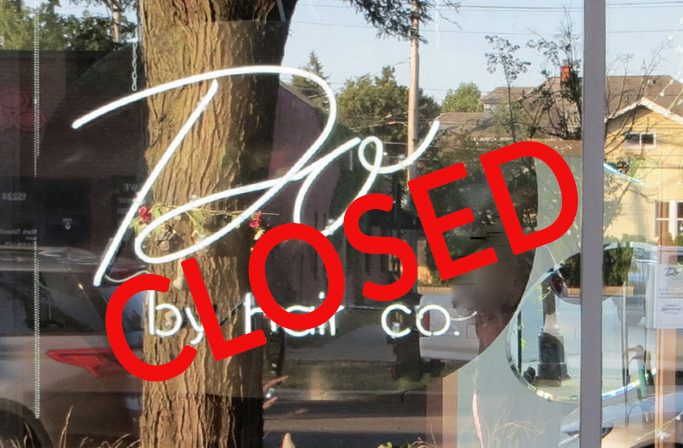 Michigan Gov. Gretchen Whitmer late Saturday issued an Executive Order temporarily closing hair, nail and tanning salons along with other "non-essential personal-care services," which also includes tattoo or body-art and piecing services.
In a statement on Facebook, Whitmer said, "I know these changes are difficult, but they are necessary to slow the spread of COVID-19."
In a press release, Whitmer explained that Executive Order 2020-20 said that all facilities that provide non-essential personal care must temporarily close. This includes any service like hair or nails that requires individuals to be within six feet of each other. The order does not apply to services necessarily for medical treatment as determined by a licensed medical provider, the statement said.
"To mitigate the spread of COVID-19, protect the public health, and provide essential protections to vulnerable Michiganders, it is reasonable and necessary to impose limited and temporary restrictions on the use of places of public accommodation," the Executive Order stated.
Executive Order 2020-20 takes effect at 9 a.m. March 22 and will remain in effect until 11:59 p.m. April 13. As of Saturday evening, there were 787 confirmed COVID-19 cases in Michigan and six confirmed deaths. Three deaths were in the city of Detroit, two in Oakland County and one in Wayne County.
In the press release, Whitmer said, "COVID-19 has created an unprecedented challenge to our way of life as Michiganders. That is why we are making decision based on science and facts to protect public health and keep people safe."
SOS changes
Additionally, Beginning Monday, March 23, all 131 Michigan Secretary of State branch offices will be modifying current operations, returning to regularly scheduled branch hours, 9-5 Monday, Tuesday, Thursday and Friday and 11-7 on Wednesdays. They will remain closed on Saturdays. During this time in-person transactions will continue to be available only for critical services and by appointment.
"In our first week offering limited services by appointment only, branch staff have carried out critical transactions for first responders, grocery store drivers and medical personnel—people our society especially needs credentialed to work at this time," Secretary of State Jocelyn Benson said in a statement. "The best way to show appreciation for the service of our branch staff is to limit your in-person transactions to only those which absolutely must be done at a branch."
All Secretary of State offices shifted to operating by appointment only on March 16, and will do so through April 5, to help limit the spread of the coronavirus. Operations were assessed throughout the first week of the shift in service, resulting in the coming change in hours and further streamlining of critical service provision. Existing appointments for services not included may be cancelled.