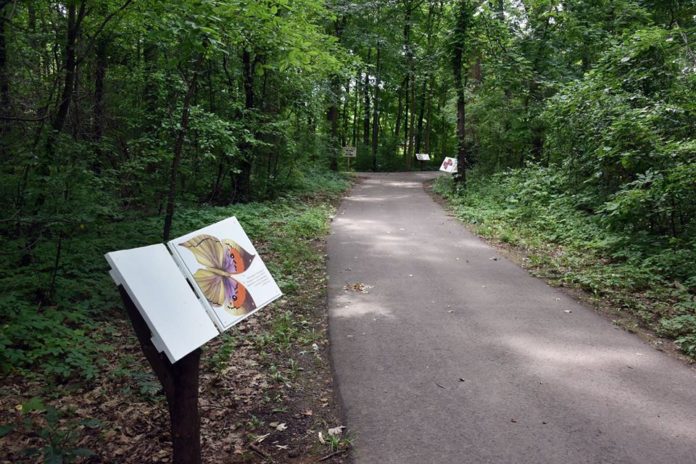 Oakland County officials Saturday closed all of its malls as of noon, one more step toward "social distancing" to help offset the spread of COVID-19 in that area as well as the overall state.
Three malls — Somerset Collection, Great Lakes Crossing and Twelve Oaks — had already closed. Oakland Mall had remained open. County officials also asked salons and related businesses to voluntarily close to limit the virus.
"Unnecessary public activities should now cease," Oakland County Executive David Coulter said.
Shopping malls are defined as a large indoor retail complex containing a variety of stores and often restaurants and other business establishments housed in a series of connected or adjacent buildings or in a single large building.
The ban on indoor and outdoor playground equipment takes place immediately. Playground equipment in childcare centers and areas without playground equipment such as walking trails and grassy areas are exempt from the order.
The childcare order, which takes effect Monday, requires the development and implementation of a daily screening program for all staff, children, parents and visitors. Non-essential visitors are restricted from the daycare. Everyone would be screened for symptoms of a respiratory infection such as fever, cough, shortness of breath, or sore throat; and close contact in the last 14 days with someone with a confirmed diagnosis of COVID-19. Procedures must be in place to take the temperature of all covered individuals.
The orders are effective until April 17. The Michigan Public Health Code gives the Health Division and Health Officer Leigh-Anne Stafford the authority to issue emergency orders.
Coulter, Oakland County Sheriff's Office's Michael Bouchard, Stafford and Thomas Hardesty from Oakland County's Emergency Operations Center came together Saturday morning to provide an update on the county's #COVID19 cases.
In a press conference shared via social media, Coulter talked about the first COVID-19 death of an Oakland County resident, announced new measures aimed at protecting children and seniors and spoke about gaps in critical supplies necessary to help mitigate the spread of the virus.
"Our prayers and our sympathy and our love go out to their family and their friends," Coulter said, noting that they cannot share the man's name. "This could be any of us. This could be your husband, your brother, your co-workers. This only magnifies to me where we are in this pandemic. We need to do all measures we can to contain the spread of this virus."
"This is not a time for panic. But this is a time for renewed and heightened measures to protect the public," Coulter added. The closures "are not enough. I need everybody to do what they can … and stay home."
As of the press conference, there were more than 225 positive cases in Oakland County "but we know that that number is going to increase," Coulter said, noting that the number seems to be doubling rapidly.
Oakland County Health Division also reported the first death from COVID-19 in a 50-year old male Oakland County resident. This individual had underlying health conditions.