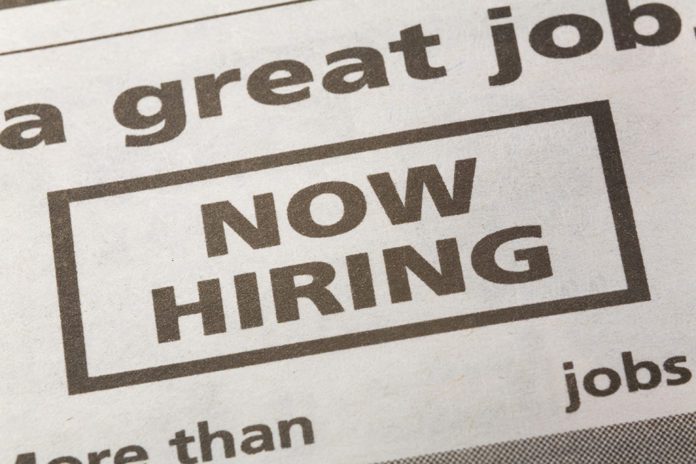 Another week, another pandemic low for first-time unemployment claims.
Jobless claims fell by some 14,000 last week, dropping to yet another pandemic-era low at 269,000 in the week ending Oct. 29. After reaching some 900,000 at the start of the year, the weekly totals have – more or less – dropped fairly steadily, particularly the last few weeks.
Pre-pandemic claims were around 220,000 every week.
In the overall picture, Department of Labor statistics show some 2.1 million Americans are getting some sort of unemployment checks as of the week of Oct. 23, down some 5 million from the same time a year ago.
The four-week average of claims, which smooths out weekly ups and downs, dropped below 285,000, also a pandemic low.
The economy has recovered some 17 million of the 22 million jobs initially lost to the pandemic. The labor department was set to release its October jobs report today, with economists expecting an addition of some 400,000 jobs, more than double what was added in September. Despite the progress, that's still some 5 million fewer jobs than February 2020.
"Claims are headed in the right direction, showing the labor market recovery continues, albeit slowly," wrote economists with Contingent Macro Research on Thursday, according to CBS News. "Moreover, some state-level volatility appears to be easing, and seasonal adjustments were minor and should remain so for the next few weeks."
On Thursday, the Occupational Safety and Health Administration released guidelines requiring large employers – 100 workers or more – to start requiring either vaccination or weekly negative COVID testing by Jan. 4.