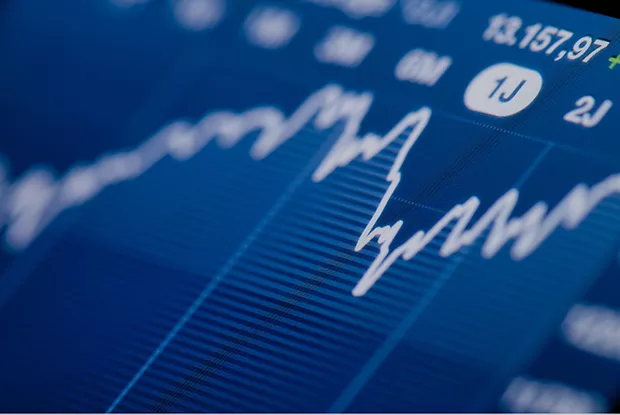 Economic data this week showed the transitional nature of the U.S. economy in the second half of 2021 after extraordinary fiscal stimulus in the first half of 2021.
U.S. real GDP increased at a modest 2.0 percent annualized rate in the third quarter, well below the 6.7 percent growth rate from the second quarter. Real consumer spending was soft, increasing at only a 1.6 percent rate. Lack of inventories for automobiles and other durable goods products held consumer and business spending back. Business fixed investment was weak, increasing at just a 1.8 percent rate in Q3.
The structures component of BFI contracted at a 7.3 percent rate and business investment in equipment declined at 3.2 percent rate. Real residential investment declined at a 7.7 percent annualized rate in Q3 after contracting at an 11.7 percent rate in Q2. Inventory depletion continues to be an issue. Real inventories fell by $77.7 billion ($2012) in Q3. International trade was also a drag as real imports expanded at a strong 6.1 percent rate, mostly from services, while real exports fell at a 2.5 percent annualized rate. Government spending increased at a modest 0.8 percent annualized rate, with a contraction in federal nondefense spending.
Inflation and the end of enhanced unemployment benefits ate into income in September. Nominal personal income fell by 1.0 percent in September after a weak 0.2 percent gain in August. Wage and salary growth was strong at 0.8 percent for the month. A 7.0 percent drop in transfer payments, including unemployment benefits, held top line income down. After adjusting for prices and taxes, real disposable income fell by 1.6 percent for the month.
Real consumer spending increased by a moderate 0.3 percent in September despite a small decline in spending on durable goods. The headline Personal Consumption Expenditure (PCE) Price Index gained 0.3 percent for the month and was up by 4.4 percent over the previous 12 months. The core PCE Price Index was up 0.2 percent for the month and gained 3.6 percent over the previous year. The personal saving rate fell to 7.5 percent, comparable to pre-pandemic rates.
Initial claims for unemployment insurance continued their declining trend through October, falling by 10,000 for the week ending October 23, to hit 281,000. Continuing claims for the week ending October 16 fell by 237,000, to hit 2,243,000.
New orders for durable manufactured goods were down 0.4 percent in September after gaining 1.3 percent in August. Motor vehicle and parts orders declined by 2.3 percent. New orders for commercial aircrafts, always volatile, fell by 27.9 percent in September. This follows a very strong 63.9 percent gain for commercial aircrafts in August. New orders for defense aircrafts climbed by 104.3 percent in September. Core new orders (nondefense capital goods excluding aircraft) rose 0.8 percent. Shipments of durable goods were up by 0.4 percent in September after falling 0.5 percent in August.
New home sales surged in September, up by 14.0 percent to an 800,000 unit annual rate. The 800,000 unit sales rate for new homes in September was still well below the peak rate for 2021 of 993,000 from last January. The inventory of new homes available for sale tightened up to 5.7 months' worth in September.
The Case-Shiller U.S. National Home Price Index was up by 1.4 percent in August, its lowest monthly increase since last February. For the year ending in August it increased by a very strong 19.8 percent. All 20 key cities had double-digit year-over-year gains. Phoenix was the strongest, up 33.3 percent in a year.
Consumer confidence increased in October according to the Conference Board. Declining COVID cases were cited as a positive factor.
Dr. Robert Dye is senior vice president and chief economist at Comerica. Daniel Sanabria is a senior economist at Comerica.