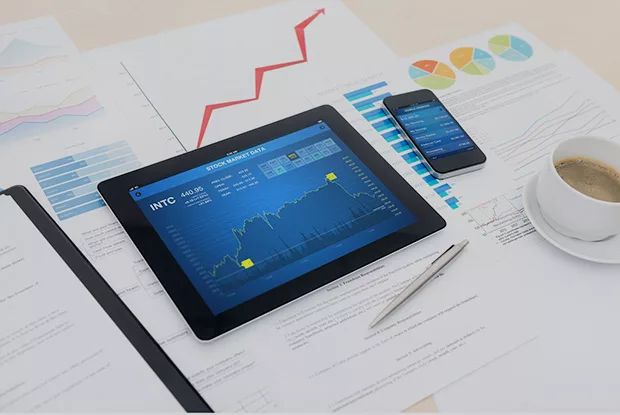 Economic data released this week showed a cooling labor market, with 187,000 jobs were added in July, below the consensus forecast for 200,000.
The prior two months' job gains were revised down by 49,000, as well. On the other hand, the unemployment rate edged down to 3.5% and is near a half-century low. The labor force participation rate held steady at 62.6% for a fifth consecutive month and remains well below its prior cyclical peak of 63.3%.
The average workweek continued its decline, falling by 0.1 hour to 34.3 hours and coming on the back of a 1.3% drop in the previous quarter. Average hourly earnings rose more than expected: Up 0.4% on the month and up 4.4% from a year ago. Persistently high wage inflation is a key concern for the Fed, which sees calming labor cost pressures as an essential step toward their goal of bringing inflation back down to their 2% target.
Job openings were little changed at 9.6 million in June, and openings in May were revised lower. There were 1.6 job openings per unemployed person in June, indicating demand for labor still exceeds supply, but this is down from a peak of 2.0 openings per person unemployed in the spring of 2022.
The quits rate—a proxy for employees' ability to land a new job with higher pay—continues to fall, too, and is back to the top of its 2018-2019 range. Productivity jumped 3.7% annualized in the second quarter, with the first quarter revised up to a 1.2% annualized decline. Higher productivity reflects both more output and a decline in hours worked.
That translated into a much smaller increase in unit labor costs, which slowed to a 1.6% annualized increase from the prior quarter's revised figure of 3.9%. Wage cost pressures are cooling from 2022, when unit labor costs increased 7.4%.
The ISM manufacturing PMI rose modestly by 0.4% in July to 46.4%, but remained in contractionary territory for a ninth consecutive month. Manufacturing production fell for the second consecutive month, and orders and new export orders point to weakness in future production.
The ISM services PMI moved lower but held in expansionary territory, albeit indicating slower growth than in June. Both surveys show cooler increases of business input price pressures through July than any time since mid-2020.
Bill Adams is a senior vice president and chief economist at Comerica. Waran Bhahirethan is a vice president and senior economist at Comerica.