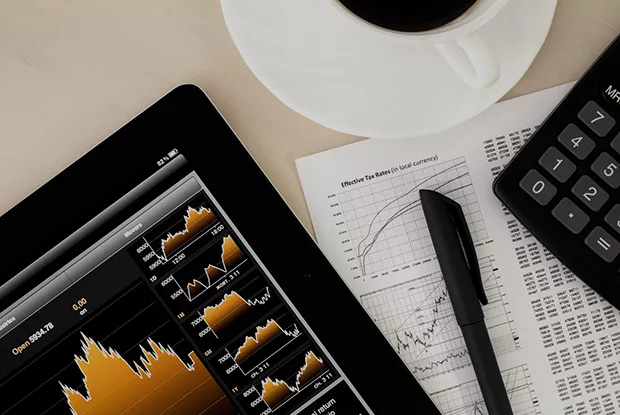 Economic data released this week showed ongoing hot price inflation for the U.S. This is a complex inflationary environment showing significant amplitude, breadth and duration of price increases.
The Consumer Price Index for July increased by 0.5 percent, marking the seventh consecutive month of above-0.2-percent gains. Price gains were broad based. Consumer food prices were up by 0.7 percent for the month and were up by 3.4 percent over the previous 12 months. Energy prices were up by 1.6 percent for the month and had a 23.8 percent gain for the year. Excluding food and energy, the Core Consumer Price Index was up 0.3 percent in July and 4.3 percent for the year. Used car prices were up only 0.2 percent in July, but they posted a 41.7 percent increase over the previous 12 months.
The Producer Price Index for Final Demand increased by 1.0 percent in July marking its eighth consecutive month with a gain above 0.2 percent. Over the 12 months ending in July, headline PPI was up by 7.8 percent, a high for that series since late 2011. Wholesale food prices dropped by 2.1 percent in July while energy prices increased by 2.6 percent. Trade margins increased by 1.7 percent for the month. Excluding food, energy and trade, core PPI was up by 0.9 percent in July and showed a 6.1 percent increase over the previous 12 months with a push from final demand services.
The Import Price Index increased by a moderate 0.3 percent in July after gaining 1.1 percent in June. Energy prices pushed gains in July. For the year ending in July, the Import Price Index was up by 10.2 percent.
Initial claims for unemployment insurance fell by 12,000 for the week ending August 7, reaching 375,000, still within the range that we have seen since early-June. We expect initial claims to continue to gradually improve this fall. Continuing claims for the week ending July 31 fell by 114,000, to hit 2,866,000. We expect the ending of enhanced benefits for all states after Labor Day to drive ongoing improvement in continuing claims this fall.
The Job Openings and Labor Turnover Survey for June showed a record 10.1 million job openings in the U.S. Hiring increased to 6.7 million positions for the month. Voluntary separations were also very high.
Mortgage applications for purchase increased by 1.8 percent for the week of August 6, after falling in five out of the six previous weeks. On a four-week moving average basis, purchase apps were down 17.7 percent from the equivalent week a year earlier. Soft purchase apps point to soft new and existing home sales for July. Refi apps increased by 3.2 percent in early August, but they remained 9.5 percent lower than a year earlier.
The National Federation of Independent Business's Small Business Optimism Index edged down in July as COVID-D dominated the headlines.
The University of Michigan's Consumer Sentiment Index fell in early August, likely impacted by the rise of COVID-D.
Nonfarm productivity increased at a 2.3 percent annualized rate in the second quarter. The productivity numbers are central to the issue of inflationary potential and GDP potential. Strong productivity gains would allow businesses to increase wages without increasing prices. Also, strong productivity growth would allow for strong GDP growth in a labor constrained economy.
The Senate passed a $1.2 trillion infrastructure spending bill and then passed a budget resolution for an additional $3.5 trillion in social spending. The two items will be taken up by the House of Representatives when they return to Washington over the week of August 23.
The Federal Reserve is scheduled to hold their Jackson Hole Symposium over August 26-28.
Dr. Robert Dye is a senior vice president and chief economist for Comerica. Daniel Sanabria is senior economist for Comerica.