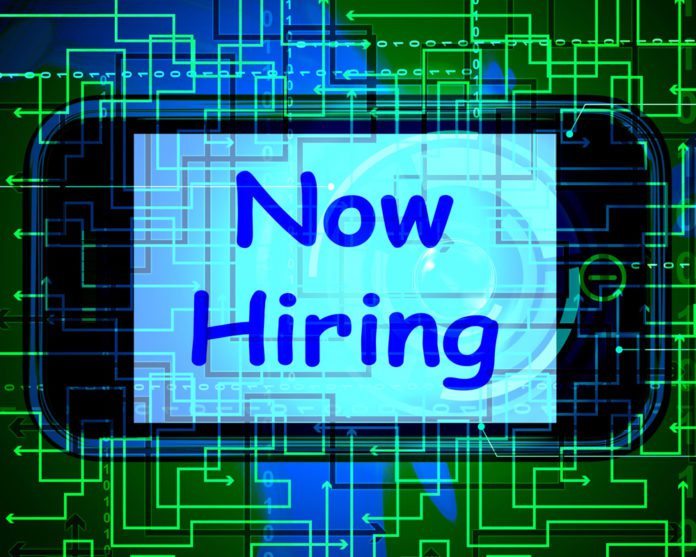 The number of American workers who filed initial claims for unemployment benefits dropped again last week, the fourth straight week such claims have fallen.
The 348,000 first-time claims last week represents a 17-month low.
According to statistics released by the Labor Department Thursday, the number of people on the unemployment rolls in states dropped to levels not seen since mid-March 2020, right after shutdowns forced economic hardships on state economies in the early days of the COVID-19 pandemic.
"We can infer that hiring remains strong in August, pointing to a healthy jobs report for this month," Robert Frick, corporate economist at Navy Federal Credit Union in Vienna, Virginia, told Reuters.
Economists polled by Reuters had forecast 363,000 applications for the latest week.
Texas had the country's largest drop, but Illinois, Kentucky and Michigan all showed declines. States showing increases in first-time applications included Virginia, California and New Mexico.
The number of Americans continuing to claim state unemployment benefits fell to 2.8 million. About 11.7 million people overall are receiving some type of unemployment aid, down from over 30 million a year earlier, according to the Society for Human Resource Management.

As the labor market continues its sluggish recovery, half the states have terminated enhanced federal unemployment benefits provided since early in the COVID-19 crisis. Federal benefits expire for the remaining states the week ending Sept. 4.
At that time, according to SHRM, about 7.5 million people will lose unemployment aid, including 4.3 million gig workers and the self-employed and 3.2 million people receiving additional aid after exceeding state benefits. Those still able to collect state unemployment benefits will also lose the $300 weekly boost to payments.
President Joe Biden was satisfied with the progress, noting in a statement that an average of more than 830,000 Americans were filing claims when he took office in January.
"While our economic recovery is far from complete, the Biden plan to grow the economy from the bottom up and middle out is working and delivering real results for American workers," Biden said in a statement.