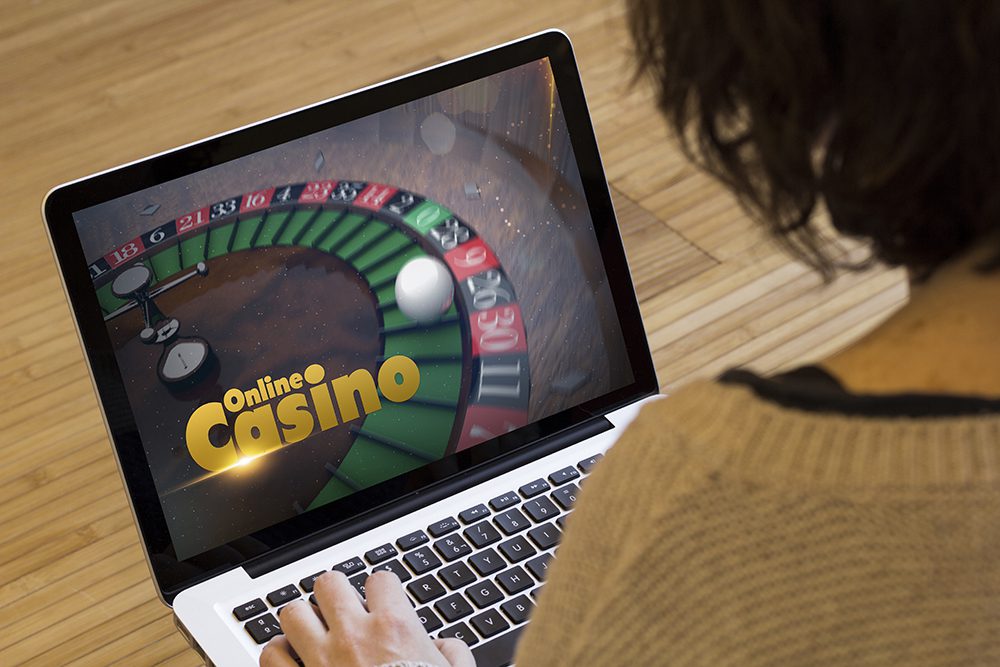 Detroit's three casinos are clawing back from heavy pandemic losses, earning more than $1.26 billion by the end of 2021, according to a new revenue report released by the Michigan Gaming Control Board.
The earnings represent a 100 percent increase from the combined 2020 total revenue for MGM Grand Detroit, MotorCity Casino and the Greektown Casino, state revenue reports show. The three Detroit casinos took major earnings hits in 2020, after the COVID-19 pandemic forced closures.
But 2021 brought with it a renewed appetite for gambling — plus the addition of internet gambling for the first time in state history. Michigan joined Connecticut last year to allow online gaming, which was a major driver for statewide casino revenue.
"Lansing is very happy with the amount of money coming in, which they should be," said Matt Schoch, lead analyst for PlayMichigan.com, told MLive News. "There are a lot of things you can do, a lot of other holes from the pandemic that you can kind of fill with a lot of that money. It's been good in that regard, and looking around the country, the online casino rarity that Michigan has, it is a model that the industry is trying to do in a lot of other states."
While the casinos haven't yet rebounded to 2019 levels, the earnings for the year represent a significant increase from 2020 — a year when Detroit's three casinos earned less than half of what they did in 2019.
Prior to the pandemic, 2019 was a record-setting year that brought in more than a combined $1.454 billion and was the second record year in a row, state reports show. The 2020 combined total was only roughly $620.4 million.
MGM Grand Detroit, MotorCity Casino and Greektown Casino did not immediately return requests for comment from Corp! Magazine.
Much of the revenue loss stems from hard decisions the pandemic brought on. With virus cases surging for the first time, Gov. Gretchen Whitmer's administration ordered casinos closed on March 16, 2020, just days after they launched onsite sports wagering. They stayed closed for months, until Aug. 5.
Then they were ordered closed again on Nov. 18 until Dec. 21, when they were allowed to reopen at limited capacity. In the meantime, Gaming Control Board staff worked on putting together online gambling rules to bolster casinos' bottom line after the closures. Internet gaming came online in January 2021.
"I am very proud of the work agency staff accomplished to help the new forms of gaming authorized in December 2019 become reality," Richard Kalm, executive director of the Gaming Control Board, wrote in a 2020 report to Gov. Gretchen Whitmer.
"Many staff worked long hours on the mobile option for casino gaming, onsite and mobile options for sports betting, and a mobile option for wagering on horse races," Kalm said. "Those assigned to the commercial casinos and horse racing worked hard to enforce the shutdowns, conduct ongoing site monitoring, assist with restart and monitor onsite compliance."
Annual totals for online gaming are not yet available. But early reports show promising earnings, and the upward swing for casinos seems to be continuing more broadly into 2022.
The three casinos earned $100.9 million in January 2022. That's close to what they raked in during the first month of 2019 ($112.08 million) and more than they made in January 2021 ($86.78 million), even with the addition of online gaming that month.
Internet gambling and sports betting meanwhile brought in $155.92 million during the first month of 2022 between 14 operators authorized for online gambling and online sports betting. That total includes online betting for Greektown, MGM Grand and MotorCity Casino in addition to tribal casinos operated throughout the state.
Michigan may not yet be back to record-setting 2019 levels, but casinos in other states managed to rake in more than ever. The Associated Press reported that U.S. casinos brought in some $53 billion in 2021.
The 2021 nationwide report from the American Gaming Association shows that in-person gambling continues to be the biggest source of revenue for casinos across the country. The national total is more than 21 percent greater than the previous nationwide record in 2019.
AP reported that Bill Miller, president and CEO of the association, called the figures "nothing short of remarkable."
Among 33 states and Washington D.C. that allow commercial gambling, 23 states saw record-setting revenue in 2021, AP reported.
"The success of 2021 reflects our commitment to health and safety, and how Americans have welcomed gaming's expansion across the country," Miller continued. "Today's industry is effectively meeting customers how and where they want to engage, whether at a casino or through mobile gaming."