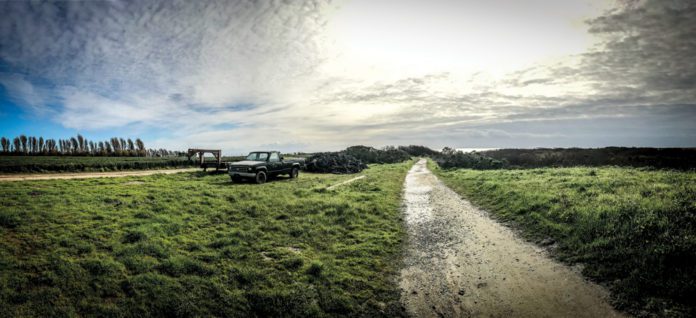 Insurance companies, medical professionals, disability care specialists, personal injury attorneys and the motoring public, particularly people who are seriously injured in traffic crashes, will face a vastly different automobile insurance landscape in Michigan next July.
Michigan's newly adopted auto insurance reforms are designed to cut premiums, control the fees paid to care providers and offer vehicle owners choices — and limits — when it comes to buying personal injury protection. Beginning next July, unlimited personal injury protection, or PIP, will no longer be mandatory, insurers will have to offer discounts (with an eight-year sunset) on the PIP portion of their rates and vehicle owners' required minimum liability coverage will increase.
The reforms, which radically alter the no-fault system that's been in place for more than 45 years, have sharply divided those whose business involves auto insurance and others who follow that market.
Proponents praise them as long-overdue changes that will result in lower premiums and more insured vehicles and drivers.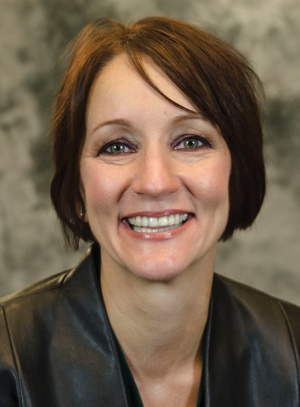 "Drivers were demanding change in Michigan because they could no longer afford or were, frankly, tired of paying the highest auto insurance rates in the country," said Tricia G. Kinley, executive director of the Insurance Alliance of Michigan, a coalition of more than 30 insurance companies with a collective 90% share of the state's property and casualty insurance market.
"This bill puts us in alignment with 49 other states that have systems with far less requirements on the driver," said Joshua Rivera, a senior data and policy adviser at Poverty Solutions, an office at the University of Michigan that leverages U-M's research and experts in the fields of poverty and income inequality to inform policymakers and the public.
However, attorneys and care providers warn the changes will leave thousands of people underinsured in the event of catastrophic injuries that require long-term care, and that fee caps will squeeze many providers — especially those that offer personal care and rehabilitation services to people who've suffered traumatic injuries — out of business. The savings, critics say, will be minimal and not guaranteed.
"A lot of patients are going to end up without the care that they need," said Randal Bruce, a neuropsychologist and the co-owner of Aspire Rehabilitation Services, a Troy firm that offers assisted-living arrangements and a range of services to people with brain and spinal cord injuries.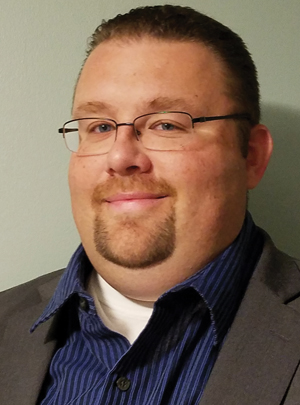 "We are truly losing the nation's best auto insurance coverage," said Tim Hoste, president of the Michigan Brain Injury Provider Council, a trade association of about 135 companies that provide post-acute care and treatment for people who've suffered brain and spinal cord injuries.
Changes, choices, fee caps
The new laws — Public Acts 21 and 22 of 2019 — will, among other provisions:
• Eliminate, beginning in July 2020, the mandate that drivers buy unlimited personal injury protection, which pays for long-term medical and personal care and rehabilitation for people who suffer life-altering injuries in traffic crashes.
• Give insurance buyers the choice, also beginning next July, of either unlimited PIP, $500,000 in coverage, $250,000 in coverage or — if they are on Medicaid (the federal insurance program for low-income people) and others in their household have insurance that would cover them in the event they suffer crash injuries — $50,000 in coverage. Owners could also opt out of PIP if they are on Medicare or have health insurance that would cover crash-related injuries, and if others in their household are similarly insured.
• Require insurance companies, also beginning in July 2020, to cut the PIP portion of their rates by amounts averaging: 100% for customers who opt out of PIP, 45% for those with $50,000 in PIP, 35% for those with $250,000 in PIP, 20% for those with a $500,000 PIP benefit, and 10% for those who choose unlimited PIP.
The mandated reductions would expire in July 2028. PIP coverage is thought to represent roughly 35% of an insurance premium.
• Require vehicle owners, also beginning next July, to buy liability coverage of at least $50,000 for the injury or death of one or more persons in an accident and at least $100,000 for the injury or death of more than one person in an accident. The current liability minimums are $20,000 per person and $40,000 per accident.
• Curb the use of non-driving factors, like a vehicle owner's ZIP code, credit history and occupation, in setting insurance rates.
• Abolish, beginning in July 2020, the annual Michigan Catastrophic Claims Association fee for vehicle owners who choose no or limited PIP coverage. The MCCA, a private nonprofit, is a reinsurer for auto insurance companies, reimbursing them when a PIP claim for catastrophic long-term injuries exceeds $555,000.
The MCCA fee, paid through premiums, moved just this month (July 2019) from $192 to $220 per vehicle. The fee will still apply to drivers who select unlimited PIP coverage under the new law, and the association will still have to reimburse large claims when those drivers or their passengers are injured.
• Beginning in July 2021, cap prices on health-related services for crash victims, from acute medical care in emergency rooms and intensive care units to the long-term rehabilitation, physical and occupational therapy, personal care and other services provided to those who've suffered debilitating injuries.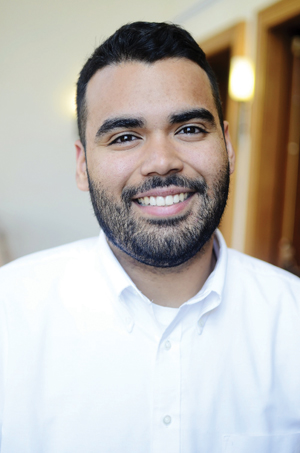 For services covered by Medicare, the federal health insurance program for people age 65 and over, the cap is 200% of the Medicare rate, and would ratchet down over two years, reaching 190% beginning in July 2023.
For services that are not covered by Medicare, providers will be able to charge no more than 55% of what was charged on January 1 of this year. That cap will also move down over two years, landing at 52.5% in July 2023.
(Certain facilities, such as those that treat a large percentage of indigent patients, will get slightly higher reimbursement rates.)
'Going to put us out of business'
It's that last provision — a nearly 50% rate cut for non-Medicare services — that has providers especially worried.
"We're seriously looking at job losses in the thousands," said Hoste of the MBIPC. Hoste is also a professional in the field of brain-injury treatment, an area director of vocational services for NeuroRestorative, a nationwide company that serves people who have brain, spinal cord and medically complex injuries, illnesses and other challenges.
"It's going to put us out of business here if things don't change," said Bruce, of Aspire.
Services subject to that cut will include personal care for quadriplegics and people who need living assistance, certain kinds of rehabilitation services and transportation, providers say.
"It leaves thousands of terribly injured victims — brain injuries and spinal cord injuries — potentially unprotected in the future," said David Christensen, a Southfield-based personal injury attorney.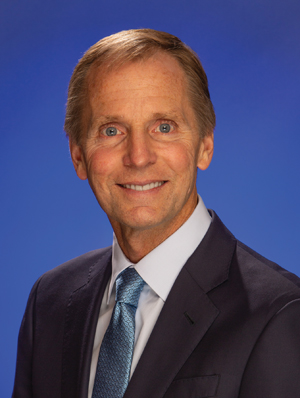 People injured before the reforms were adopted, Christensen said, and who are now helped by rehabilitation facilities, will have nowhere to turn if those facilities close. And people, often family members and friends, who provide victims with home-based care — which is cheaper than institutionalization — will also face a financial squeeze because of the fee caps, he said.
Critics also see a gap in coverage for drivers who will opt out of PIP and rely on their health insurance or Medicare.
"No-fault is more comprehensive than health insurance. It covers far more services for people who've suffered injuries that require long-term care," Christensen said.
"Medicare was never designed to care for traumatically injured people," said Hoste.
Christensen said he foresees many drivers and passengers who suffer catastrophic injuries potentially facing bankruptcy because of their medical bills and being pushed into the Medicaid system.
'It's a new paradigm'
Kinley, of the IAM, said insurance carriers, hospitals and other care providers and motorists will be able to adapt.
"We are confident that this legislation was the right legislation to help drivers — and that has always been our goal — and we are confident that drivers will make the best decisions for themselves," she said.
She suggested critics' concerns about underinsured drivers were overblown, citing a 2007 study, in a report commissioned by the Insurance Institute of Michigan (a forerunner of the IAM), that found that more than 94% of auto claims did not exceed $50,000.
"It's a new paradigm and a new reality. But all we need to do is look at 49 other states (without unlimited PIP) that have learned how to do this," she said.
Rivera, of Poverty Solutions, acknowledged the possibility of negative unintended consequences, like underinsured people. But lawmakers, he said, should address that issue separately.
"It doesn't need to be," he said. "There can be more legislation that bolsters our health care system." The status quo, he added, didn't cover everyone. (More than 20% of Michigan drivers have no auto insurance, according to a 2015 estimate.)
Kinley said IAM member companies need to prepare for the reforms by putting together new policy options and configurations, developing new software systems for online insurance-shopping and preparing new rates, which must be approved by the state's Department of Insurance and Financial Services.
"All that really needs to happen by the end of the year," she said. Companies, she added, also need to educate agents and customers about the changes.
Critics say they'll work toward changes in the new law that would protect a care system that has worked well for catastrophically injured people for more than 40 years.
Hoste said a priority for MBIPC is to bring the fee caps for non-Medicare services in line with the caps on Medicare-reimbursed services. MBIPC is working closely with the Coalition Protecting Auto No-Fault, an industry lobbying group, Hoste said.
"Michigan has always been known as the national leader in the care and recovery of brain injury," Hoste said, and that's something his organization and CPAN will fight to preserve.