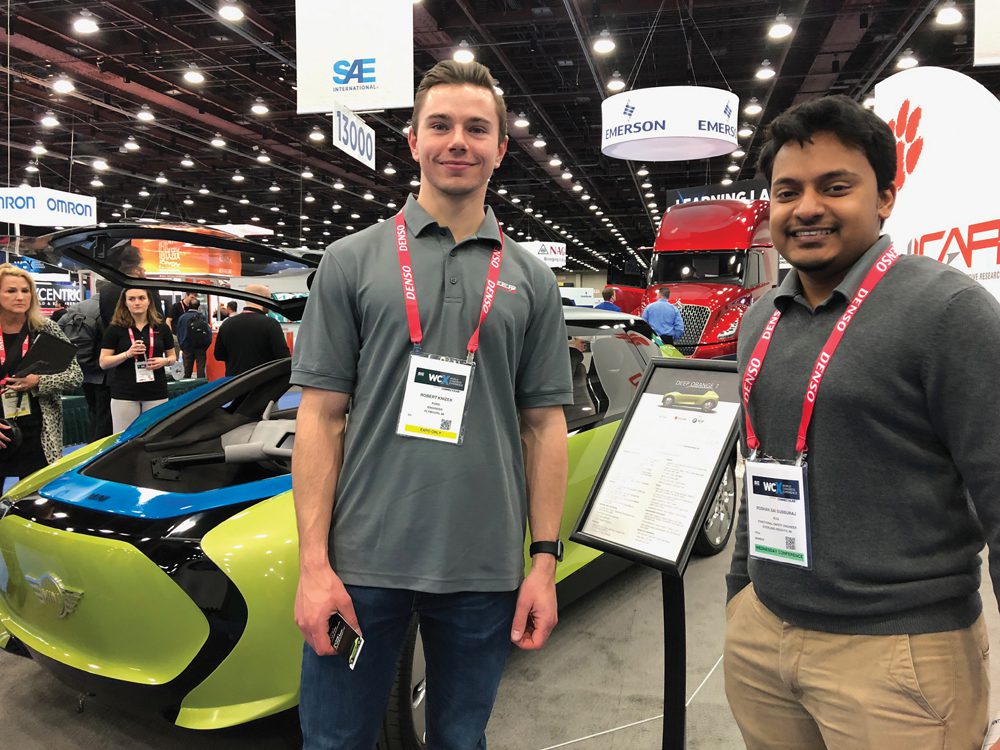 It's the second day of the three-day World Congress Experience held by the Society of Automotive Engineers, an event that takes but a fraction of the space in the cavernous Cobo Center in downtown Detroit. Attendees of WCX, as the event is branded, are waiting for the arrival of Bob Lutz, the near legendary "car guy" who will take the stage to share his insights and prognostications for what the industry is likely to experience in the next few years.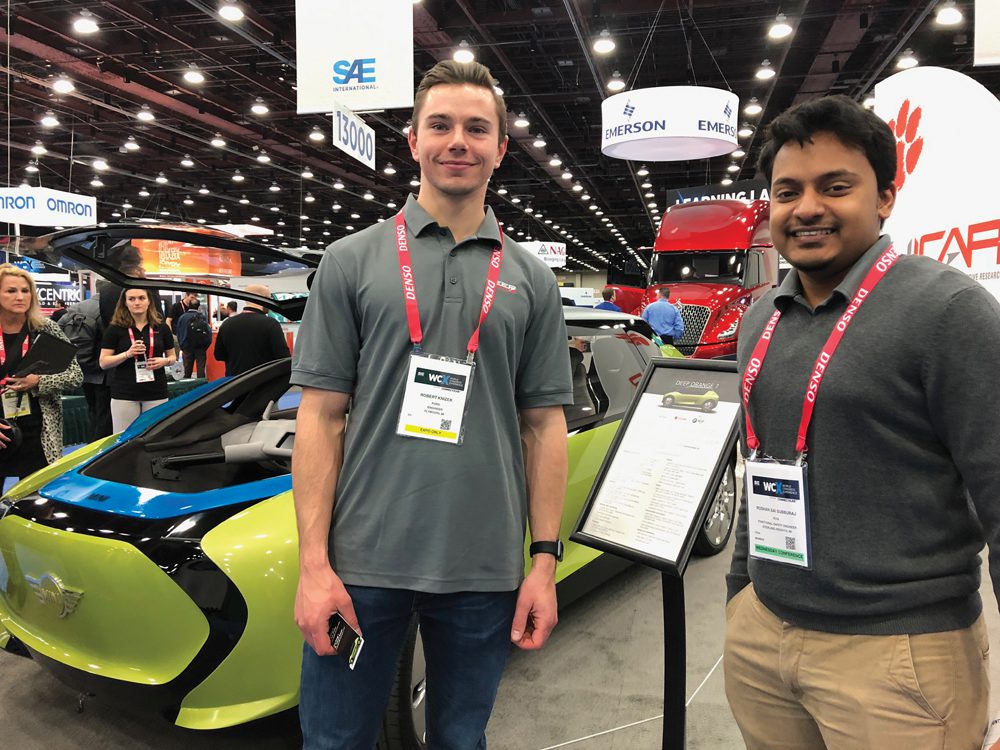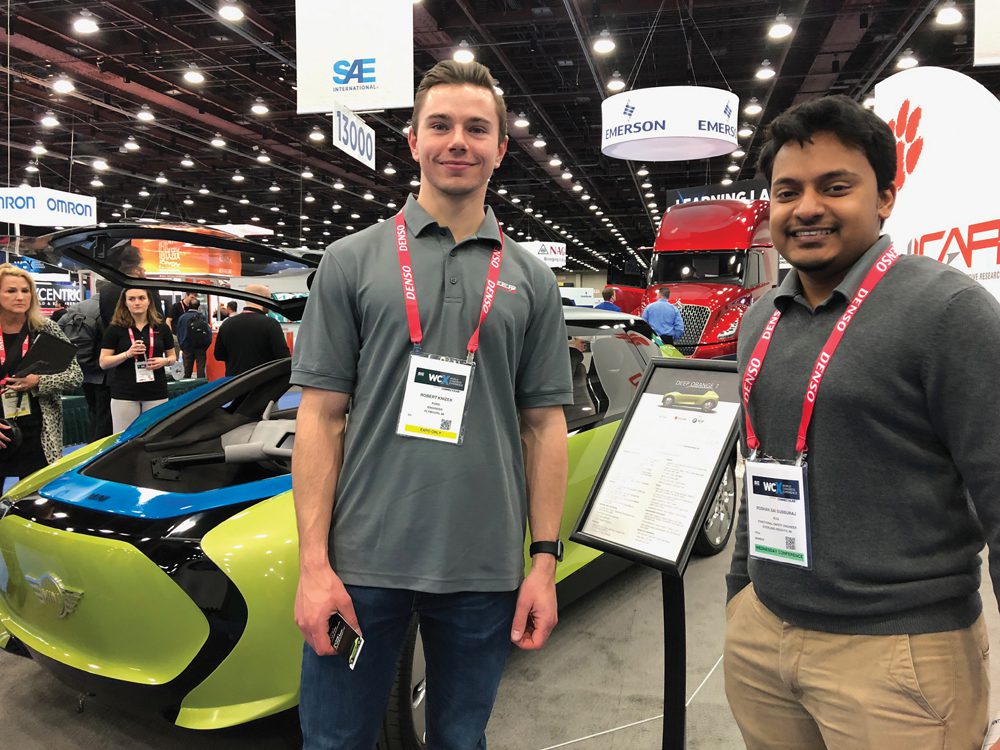 It's little wonder Lutz is the keynoter, having earned the creds in leadership positions throughout the industry, including at Ford Motor (where he was executive vice president), Chrysler Corporation (where he began as head of global product development) and General Motors, where he worked as head of product development before retiring.
Still a consultant to the industry, Lutz strolled onto Cobo's Grand Ballroom stage to talk about what the industry has been focused on for at least the last three years, with each successive SAE event showing evidence of technology that is getting closer to going "live" in models that people can actually buy.
His first words surprised no one.
A transition
"We're in a historic transition," Lutz tells the crowd, seated at dozens of round tables, but with their eyes glued to the stage. Just a few months earlier, this room was lined with journalists from around the world, working at the Michelin Media Center and filing stories about what the industry was unveiling at the North American International Auto Show.
Today, however, it's filled with the engineers who will be putting their mark on vehicles that may not hit the road for three years or more.
As Lutz begins, they may be wondering, at least in the long term, what kind of vehicles they'll be working on and if the industry they rely on for their livelihood will be so fundamentally changed as to put what they do at risk.
Lutz first acknowledges the role that the automobile has had since it first began transforming society itself, opening up options for mobility that today are commonplace, but which at the early part of the last century were both liberating and disrupting to those who grabbed on to technologies—the horse—for which they were familiar.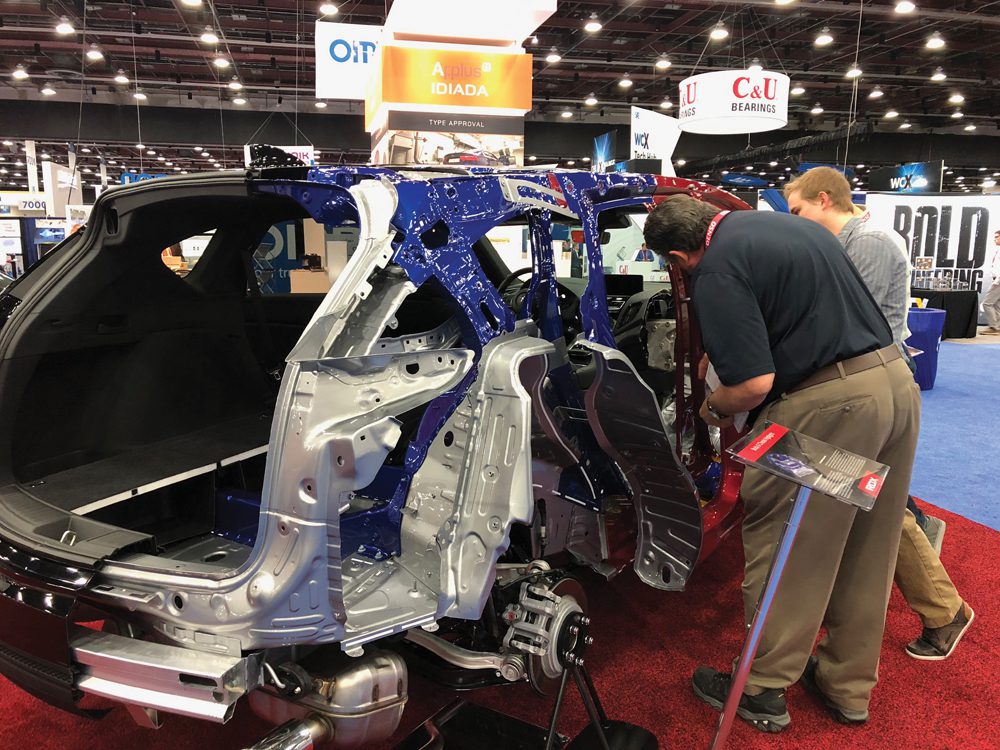 While the automobile has served the function of bringing true transportation freedom with increasing capability throughout the world, those returns are diminishing, especially in the largest urban centers, where traffic congestion is getting to the point where mobility is actually reduced.
"Part of that is due to the reaction time of human drivers," notes Lutz, pointing to a fact that the urban driver will nod to, having experienced the frustration of seeing just a handful of vehicles make it through a single traffic light.
This is where an automated vehicle will shine, with its instant response, guided by electronics that not only sense the roadway but the vehicles around it, reducing crippling congestion, Lutz predicts.
But it's not just the traffic, with its huge cost in time-wasting snarls, that is poised to accelerate change in the industry.
"The need is societal because it's getting harder and harder for the automobile to meet the basic need, which is moving people around safely and quickly," he says.
And then there's the huge problem related to some 40,000 traffic-related deaths a year, a number that Lutz points out is higher than the deaths experienced in most of the recent wars America has fought.
Changes in phases
Lutz says the changes in the industry will come in phases, the first one involving robotic taxis inhabiting urban areas and periphery, vehicles that will operate at relatively low speed, perhaps 35-45 miles an hour, constantly in motion and harmoniously blending with traffic, with no crowding and no accidents.
It's in areas outside cities where individually owned vehicles will operate, with robotic vehicles co-existing with those being driven by humans.
The question, of course, is how those machine-controlled vehicles will do a better job than their human counterparts.
Lutz points to high-resolution digital mapping, coupled with sensors using Lidar (a form of radar, originally a portmanteau of "light" and "radar"), as one of the key enablers for the future.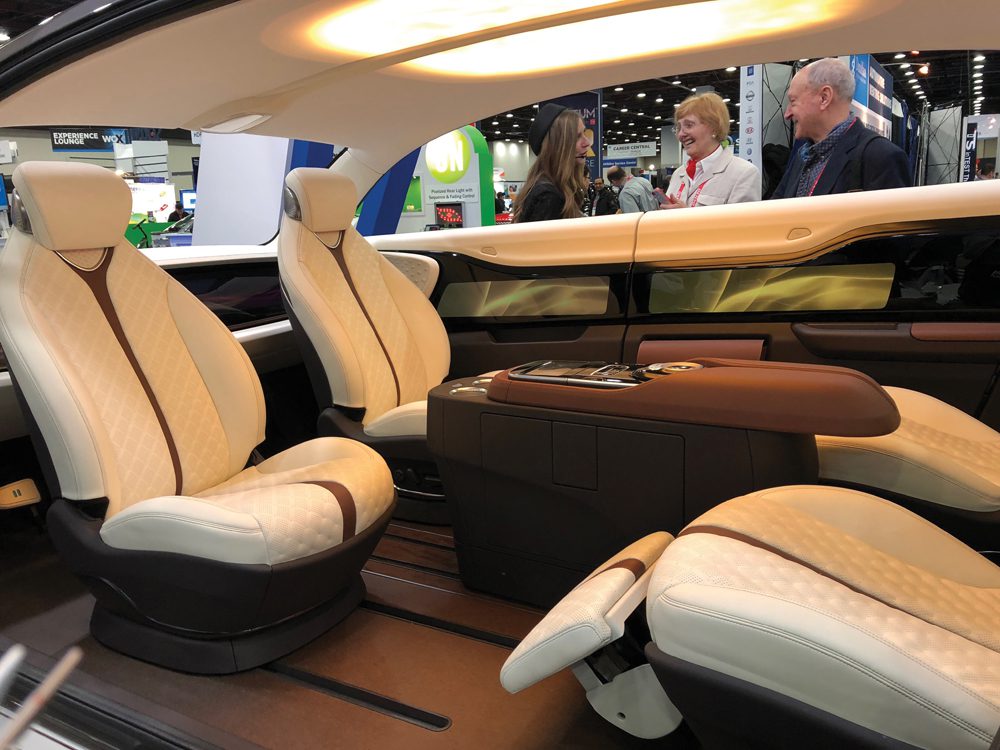 "At one point, we thought we had to develop eyes and ears on a vehicle, which would be linked to the vehicle's control mechanisms," said Lutz. "But that approach doesn't provide the reliability and precision that's needed."
What will do the trick, he says, is a system that combines both the digital mapping and sensors that work together.
Lutz showed his audience images of a Lidar-mapped freeway, showing the width, surface quality, camber and slope of the roadway, the equivalent of billions of bits of data, with grid lines, each exactly four inches apart, that make up the mapping system that is on at least one commercially available car, the Cadillac CT6.
Clearly, however, the "kinks" from an industry perspective have not yet been fully ironed out, the evidence of which comes from a March incident that occurred in Arizona where a self-driving Volvo XC90 vehicle owned by Uber failed to recognize a pedestrian walking into its path, killing her.
Since then, Velodyne, the Lidar maker that supplies to numerous other auto companies, has pointed to other systems in the Uber vehicle as being responsible for taking action, such as putting on the brakes or getting out of the way of someone stepping into the vehicle's path.
In the case of the Cadillac CT6, the function of Lidar isn't on board the vehicle, but in the detailed mapping that lets it drive autonomously, adjusting to traffic with the use of sensors.
Lutz believes that ultimately every roadway will be digitally mapped to a resolution that will eliminate car crashes.
"These maps, which are embedded in the car, will constantly compare the characteristics of the road with the map, all within four inches," he said, likening the mapping function to what would happen if a residence was mapped for a blind person, who had every point in the house available for reference. "Once you have the index point, they would have a mental image of where they were in the home."
Brand value diminishes
Lutz also sees changes coming for an industry where brand differentiation between vehicles is much more important now than it will be.
Carmakers, he says, are currently "king of the hill," with suppliers on one side and dealers on the other.
"That relationship is going to change and the changes will be radical," he says, with the carmaker (commonly referred to as OEM—for original equipment manufacturer) being the most vulnerable.
"The vehicles will be standardized and owned by the fleet of providers that will specify the shape of the vehicle," Lutz predicts. "After all, when you're on a city bus or subway, do you really care who makes the subway car? You expect it to do its function."
Branding, he says, will shrink, with the value in a vehicle being sold by a dealership largely disappearing over time.
Suppliers will have it somewhat better in the future Lutz sees, with opportunity for building the various components that will be needed in a self-driving industry.
It's car dealers that have the most to lose, he says, calling them "threatened species" in urban environments that will be the first to ban private automobiles in favor of fleet-owned modules that will tackle the congestion issue.
But all that will take between 20 and 25 years to occur, Lutz predicts.
Still, he sees a future where transportation fleets like Uber, Lyft and others, will be asking for 100,000 vehicles at a time, ordering by specification and price, which Lutz says is the definition of a business driven by lower profitability.
As a former CEO of Exide Battery, Lutz recognizes the pattern.
"We'd sell to Pep Boys, Sears, Advance Auto and they would put out bids. If you weren't the low bidder, you didn't get the business."
In the question and answer period that followed his SAE presentation, Lutz said a lack of response by the traditional auto industry to changes that are occurring could be viewed as "Darwinian" in the sense that the strongest will survive.
He pointed to General Motors, an organization that might have largely been considered "conservative bound" as now aiming to be one of the big fleet owners.
In the SAE exhibit hall were suppliers like Vector, a German-headquartered firm with facilities in Novi, that is focused on its embedded software systems for vehicles that will communicate with each other, as well as the traffic systems of the future.
A little further down the aisles of supplier displays was a group of former students from Clemson University, displaying the seventh iteration of the Deep Orange project, which is part of the South Carolina school's International Center for Automotive Research.
Robert Knizek and Roshan Sai Subburaj, both graduates of Clemson's master's program in automotive engineering, were at a display that featured a fully drivable and functional concept vehicle, the seventh project in a program that began in 2014.
"In this program, we simulate a complete vehicle development scenario," said Knizek, whose automotive engineering degree landed him a job with Ford Motor. Subburaj is now a functional safety engineer at KvA Technologies in Royal Oak.
Put together, the supplier displays, along with various technical presentations in halls throughout Cobo Center, bring members of SAE the fuel they need to continue their development work.
The results of their work will be future generations of vehicles in our driveways and on roadways. Or, at least as likely, those same vehicles pulling up to our homes to take us where we want to go, with no driver on board.