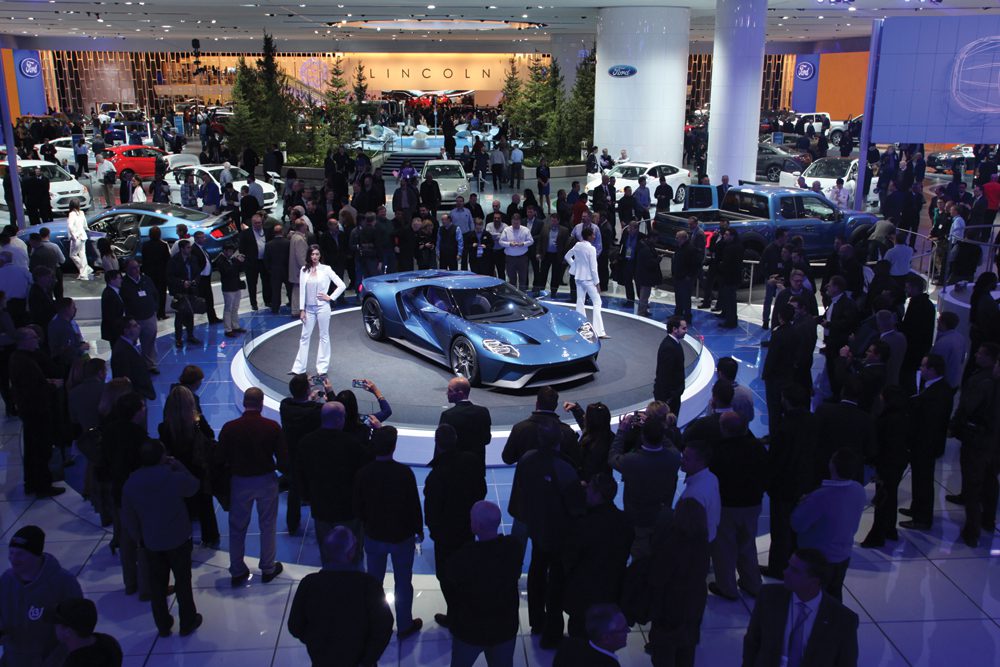 Detroit Mayor Mike Duggan has suggested that, with area hospitals running out of beds to treat coronavirus patients, facilities such as the TCF Center could be turned into field hospitals.
That's exactly what the Federal Emergency Management Administration is doing. The decision, according to multiple published reports, is forcing the cancellation of the 2020 North American International Auto Show.
FEMA is expected to use the TCF Center as a field hospital for COVID-19 cases for at least six months, according to reports.
The show, which had been moved to June for the first time, will now resume in 2021.
In a memo published in a variety of reports Saturday, NAIAS executive director Rod Alberts was quoted as writing, "The health and welfare of the citizens of Detroit and Michigan is paramount. TCF Center is the ideal location for this important function at this critical and unprecedented time."
A phone call to the Detroit Auto Dealers Association had not yet been returned.
All events of the auto show are canceled, including Motor Bella, scheduled for June 11-14, The Gallery on June 14, press preview days on June 15-16, AutoMobili-D and the public show from June 1- 26.

"We fully support NAIAS organizers in their postponement. The health and safety of our community and those working throughout the industry is our top priority. We look forward to seeing the show's return in 2021," Ford said in a statement.