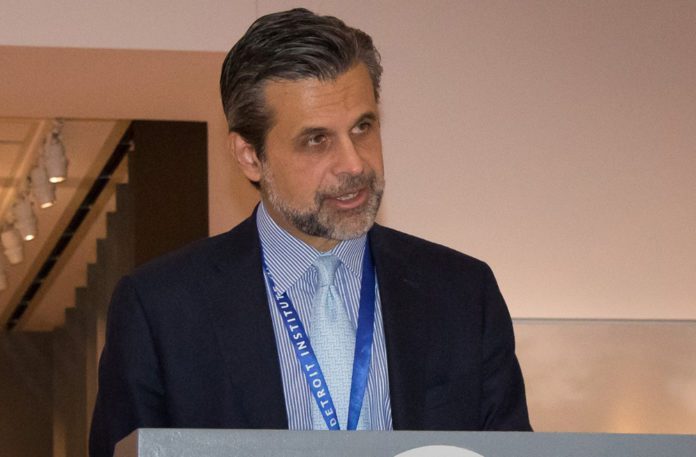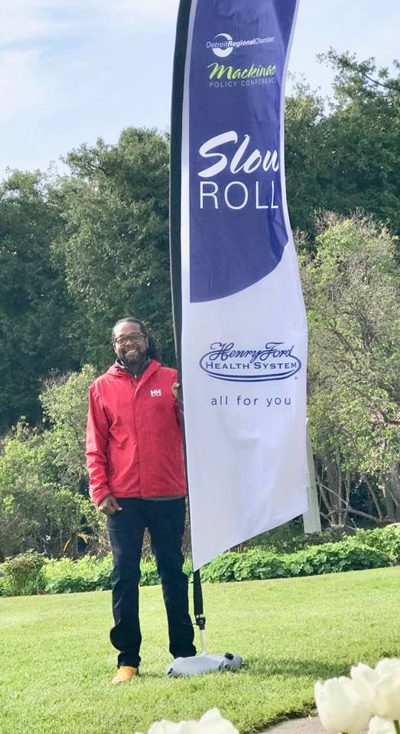 The Mackinac Policy Conference was full of powerhouse panels and huge discussions Thursday featuring local politicians, business people and government officials, including the final Conference speech from Gov. Rick Snyder.
Here are some highlights from the full day of events at #MPC18:
—Jason Hall, co-founder of the Slow Roll bicycle ride that started in Detroit and spread nationwide, made it public that his last ride as leader of the organization took place at the Conference. He is stepping down from the organization to pursue other significant opportunities and pizza bike tours.
—Sandy Baruah, president and CEO of the Detroit Regional Chamber, teased Gov. Snyder about how he wears the same blue shirt and dark suit all the time. Snyder took the ribbing well, noting that he wanted to always match and knew he'd look presentable in the outfit he has become known for wearing.
—Former U.S. Congressman John Dingell said he feels the local area, as well as the nation, has a long way to go before it is ready for autonomous vehicles. "We are a nation totally unprepared," the venerable statesman told an audience at a panel called "The Future is Now: Are You Ready?"
—Salvador Salort of the Detroit Institute of Arts told the audience at his Mackinac Moment that art and art collection in museums like the DIA are platforms for discussing important community issues. Museums, he noted, bring generations together and can serve as mirrors of society where people see themselves reflected and included.
—On a panel called "The Women's Wave: Breaking the Silence," La June Montgomery Tabron, president and CEO of the W.K. Kellogg Foundation, said the nation has "structures of inequality" that keep women and people of color from their full potential in the workplace, says. Simply put, correcting this will boost business profits, research shows.
—Wall Street Journal columnist Peggy Noonan told an appreciative audience that she believes trust in media and other institutions has been falling for decades. To help, the nation needs to bring back tact, something Noonan said is lacking, saying an "epidemic of tactlessness" speaks to a loss of sensitivity and respectfulness. She further advised people to avoid rubbing people's faces in their losses. "We've all got work to do. All of us," she said.