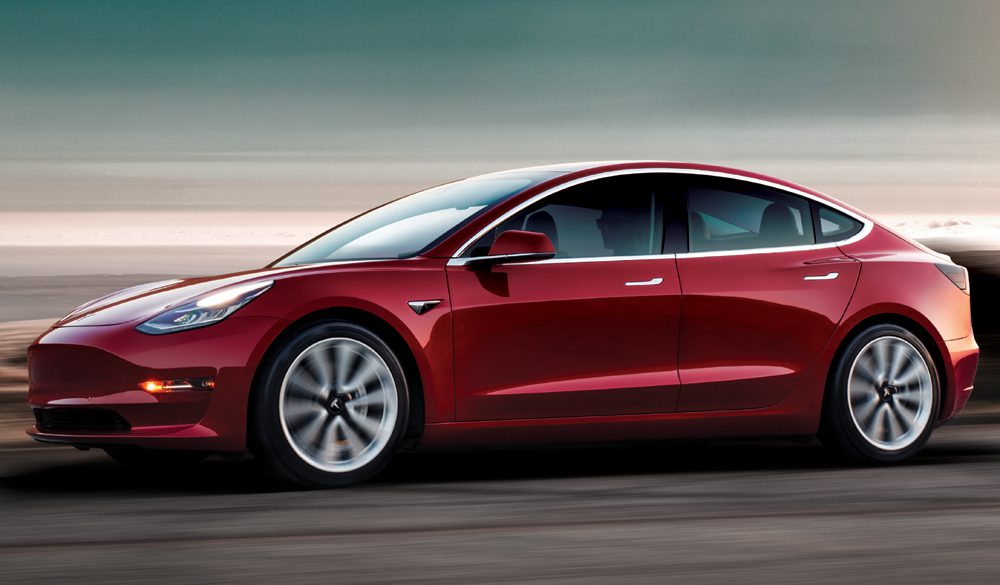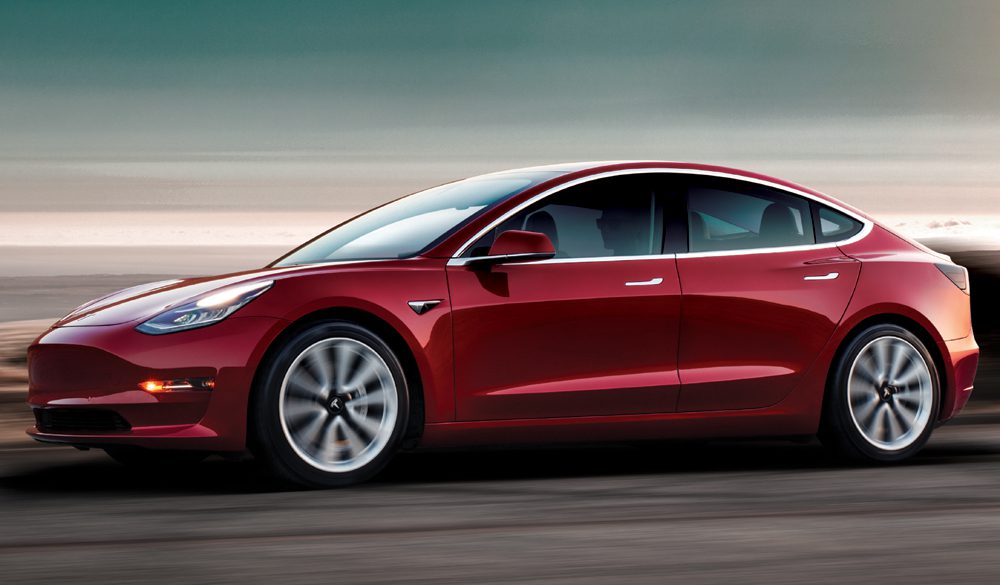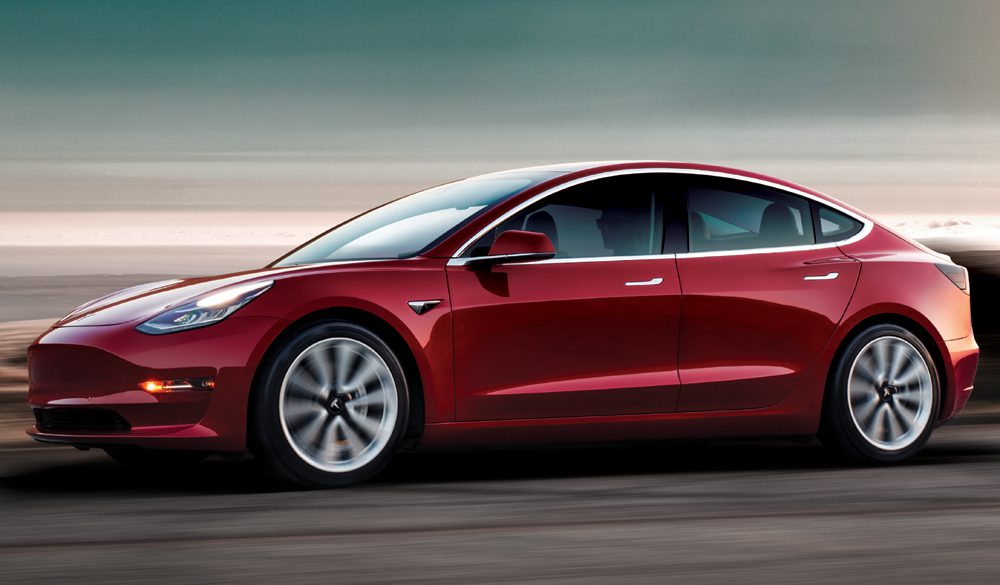 There's no question that Elon Musk is one busy guy, with his fingers in a number of pies, including space exploration (SpaceX) and solar power (through Solar City).
The serial entrepreneur has even talked about a startup that would tunnel under traffic-congested cities (the Boring Company) as a way to help us breathe a little easier as we manage our daily commute.
But arguably it is Tesla, Musk's electric vehicle startup, that created the most buzz among automotive industry pundits, with its introduction of the sleek Model S, followed by an SUV (Model X) and, of course, the long-promised Model 3, with a target of $35,000 for a vehicle able to drive itself.
For fans of Tesla (and Musk, generally), the promise of a world where "hands off the wheel" would be commonplace is certainly alluring.
And tech giants that include Google have ramped up their development of vehicles that would do the same.
An interesting thing happened on the way to the future, however.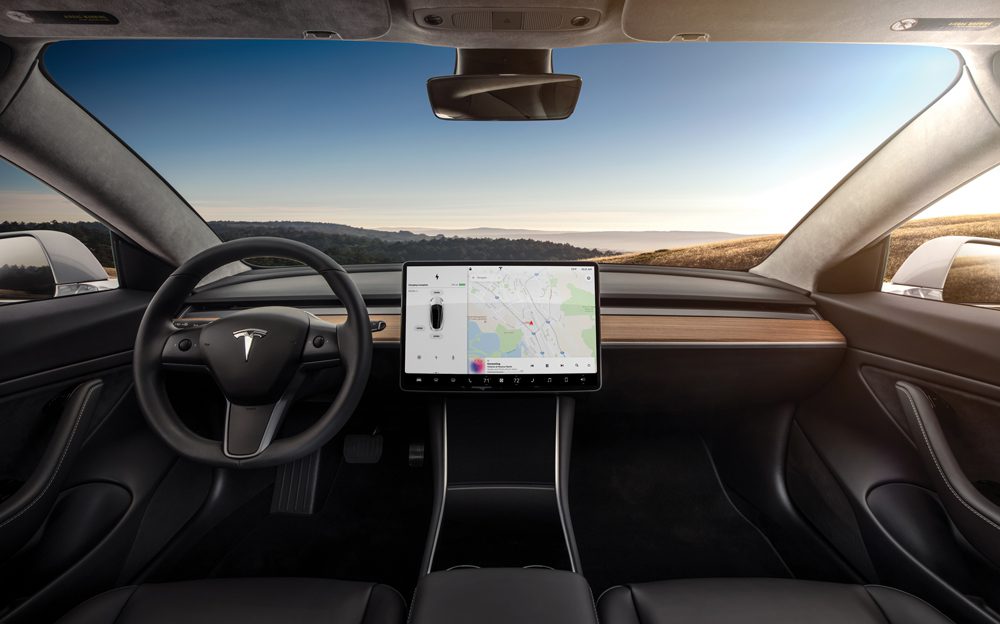 Where pundits once saw California's Silicon Valley as the future development home for self-driving vehicles, possibly eclipsing Michigan in that regard, the automotive industry itself thought otherwise.
As we'll see here, the automotive center of gravity, in a geographic area that includes much of southeastern Michigan, has grown even stronger, drawing in players that include Waymo, the Google self-drive subsidiary, and a multitude of other companies, some of them traditional suppliers, but also others (like Intel and its Mobileye company that makes vision-based advanced driver-assistance systems). Their commonality is that they all view the area as one with tremendous staying power when it comes to research and development.
What is becoming increasingly clear is that decades from now, observers of what may ultimately be called the mobility industry will look back to these days as a time when the groundwork was being laid for technologies our children, grandchildren and great grandchildren take for granted, much like the smartphone of today.
While the smartphone had its inception a decade ago in the hills of Silicon Valley, it's in Michigan where much of the development of technology that will transform the way people and goods are moved about is taking place.
What is clear is that history is being written, with storylines that contain far richer details of nuance and sophistication than that which occurred when Henry Ford's company was churning out the Model T—a vehicle that 100 years ago made up half the cars in America.
It's little surprise now, with the infusion of computer technology that began with engine controls in the 1980s and ever more sophisticated electronics that have been added since, that we now see an industry focused on bringing various levels of autonomy to the roadways, with announcements for market offerings in the early 2020s becoming more commonplace.
But inventing something like the ability of a vehicle to operate without a driver and doing so at the level of safety performance that now exists with people are two different things.
And that's recognizing that while 90 percent of drivers think they're "above average" in their skills, the National Safety Council estimates there were still 40,100 motor vehicle deaths in the U.S. in 2017.
So what is happening regarding the development of what some believe will be an ecosystem capable of transforming the automotive industry?
We are seeing that system begin to take shape and the speed of the transformation, while still out of the public eye for the most part, is leading observers to suggest that fundamental changes could be coming quicker than was predicted even a few months ago.
A good place to start is in Ann Arbor, where MCity, a public-private partnership operated within the structure of the University of Michigan and made up of key industrial players, some automakers themselves, others suppliers of key components and systems that will make up the new ecosystem.
A Three-Legged Stool
Carrie Morton, MCity's deputy director, describes a three-legged stool of activities, each playing an important role and coming together to develop self-driving and connected vehicles that will, by virtue of the partners involved, shape the future.
The first leg is the "living lab" off-road test facility that opened in 2015, with various surfaces (concrete, asphalt, brick, dirt) and curves. Included are intersections, traffic signs and signals, sidewalks, simulated buildings, streetlights, and obstacles such as construction barriers. The test grounds, closed to the public, are where researchers can see how the technologies being created will perform in "real life" situations. To a point.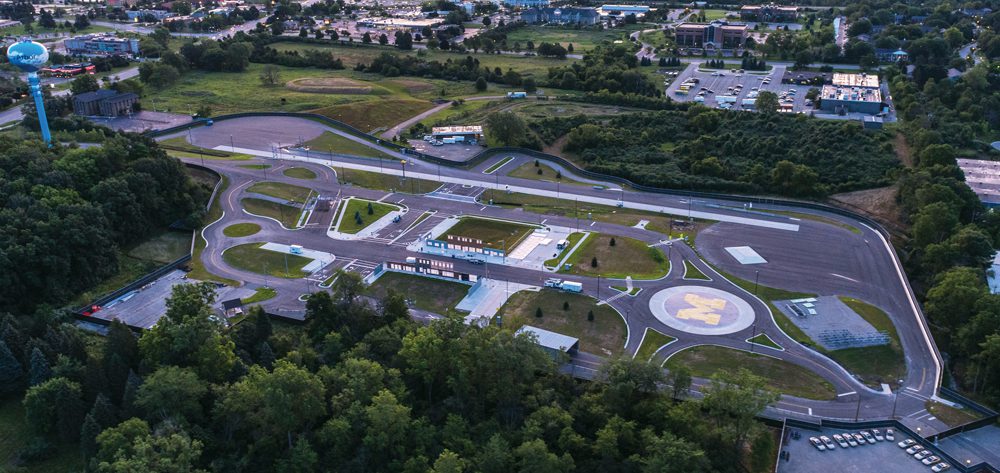 "The unique angle on MCity is that we stop thinking about the individual vehicles," says Morton, a mechanical engineer by training who worked in engine tuning for several years before joining MCity. "It's part of a system that shows us how vehicles will interact with each other and we will be able to take our learnings there to the public roads."
The test facility includes infrastructure that gives vehicles equipped with the ability to send messages, 10 times a second, to not only other vehicles, but to traffic signals and sensors throughout its 16 acres and five lane-miles of roads.
The second leg of the MCity stool is the operation of automated shuttles on the U-M campus, an intentional deployment that includes broad levels of research into areas such as legal liability and insurance, areas that clearly need to be sorted through before self-driving cars (or buses) become part of a commonplace mobility landscape.
It's likely one reason why State Farm signed on as part of MCity's "leadership circle," each sponsor/partner investing $1 million over three years.
The third leg of the MCity stool is the outreach piece, where people like Morton seek to educate around legal issues and regulations, with academics and the general public among their audiences.
"For us, it's about explaining what the technology really is and where it's going," says Morton. "There's been a lot of hype in the media about the capability of (self-driving cars) and the widespread use of the technology, but we're here to educate based on fact."
Paving the Way
Even as testing of various self-driving technologies takes place, MCity and its partners are not standing still, but rather taking steps to integrate technology that focuses on the power of the connected vehicle as a key enabler.
As evidence of that, MCity is expecting to deploy the second phase of a test on the streets of Ann Arbor this spring, where some 1,500 vehicles and their volunteer drivers are operating throughout a connected infrastructure, the emphasis being on the interaction with traffic signals.
The vehicles taking part in the deployment will be using a "Vehicle to Vehicle" system that almost certainly will find itself on every car sold in the U.S. In the testing, units installed in the vehicle's trunk will broadcast key location information on a band that has already been set aside and approved for use, although the National Highway Traffic Safety Administration has not yet finalized its adoption.
The reason for moving forward even now has a lot to do with the benefits that will accrue from reduced accidents, injuries and deaths on the road.
Kirk T. Steudle, director of the Michigan Department of Transportation, the agency that paid for half of the MCity test facility, says the state continues to be a key partner in its work.
But MDOT's reach is even broader than the work being done by MCity.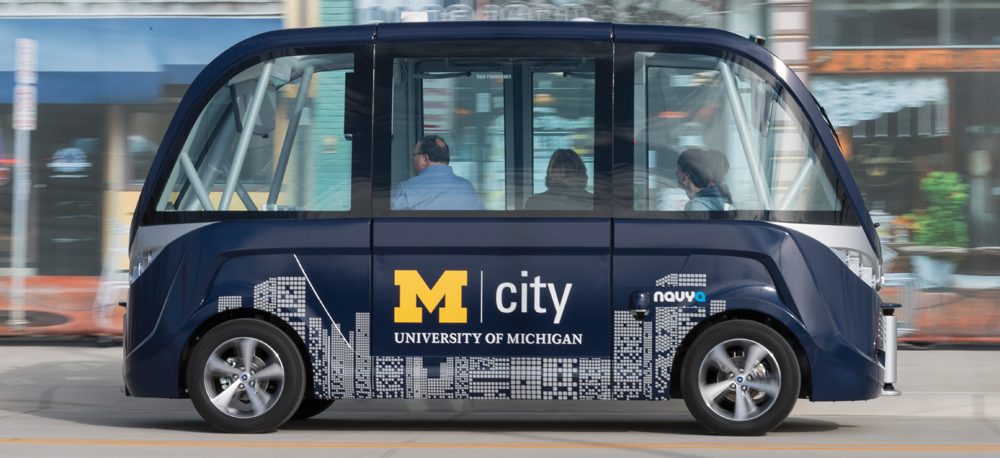 It includes participation in the American Center for Mobility, one of 10 U.S. Department of Transportation designated Automated Vehicle Proving Grounds in the U.S. Located about 10 miles east of Ann Arbor, at the Willow Run facility where World War II bombers were once produced, ACM is a joint initiative with the State of Michigan, founded in partnership with MDOT, the Michigan Economic Development Corporation, the University of Michigan, Business Leaders for Michigan and Ann Arbor SPARK, the city's economic development unit.
Steudle's agency is also working on other elements that he says are likely to fit nicely with development of connected vehicles and self-driving initiatives, one being a test of truck "platooning" technology on I-69.
In this test, which was conducted through TARDEC, the United States Army Tank Automotive Research, Development and Engineering Center, vehicles are guided by roadside units that broadcast the same signal that is being used in the Ann Arbor V2V (vehicle to vehicle) test.
In a "platoon" scenario (the term being used for this technology), a human driver in a lead vehicle could have several other driverless vehicles "follow" at a short distance behind.
MDOT is also involved in various tests elsewhere, some of them involving the building of permanent infrastructure that can be used by manufacturers doing practical research around their own facilities.
In 2014, that included the development of some 125 miles of connected corridors near facilities owned by General Motors and Ford. Since then, some 350 miles of roadways have been equipped with technologies such as fiber optics in the roadway, roadside units that can receive and send V2V signals, as well as traffic signals and message boards.
Steudle sees the day, coming more quickly than some might imagine, when more and more public infrastructure is "smart," in the sense that it becomes part of a connected ecosystem.
Take traffic signals, for example. With the cost of a single unit being about $250,000, the current cost of adding connectivity is $10,000. But with standardization, that cost (already modest in relation to the total expense) is likely to drop over time.
Michigan = Mobility
MDOT is also working with entrepreneurs like Ed Olson, a part-time faculty member in U-M's computer science department, who launched May Mobility in January 2017. Olson's stated purpose for May Mobility is to look for opportunities to bring proven technologies to market in the short term.
That clicked late last year, when the company finalized a contract with Dan Gilbert's Bedrock Detroit, a company that provides parking as an amenity to its employees. May Mobility has converted six-seater mini-buses based on the Polaris GEM e6 model, which operate at low-speed, taking employees from the parking structures to their office buildings.
MDOT's Steudle says his agency worked with May Mobility to navigate the regulations required to make the shuttle service a reality, the details that, in some cases, might have been insurmountable.
But not in Michigan.
"Our laws are written pretty wide open," says Steudle. "We tell them what they need to do to accomplish what they're asking. With manufacturer plates, we've been doing this sort of thing for 80 years now."
Others are taking note of Michigan's welcoming tone, such as Waymo, the Google self-driving cars subsidiary that said it would be bringing a fleet of self-driving vehicles, based on Chrysler's Pacifica minivan, to Detroit.
Its objective is to "teach" its vehicles how to handle slippery roads, at least some of them unplowed, and how to navigate in conditions not found in its California base.
While May Mobility looked west to Silicon Valley for help in its first few months of operation, becoming part of Y Combinator, a startup incubator that counts Airbnb and Dropbox among the firms it has invested in, others have been attracted by local resources such as Techstars Mobility, which offers a 90-day acceleration program, with funding, office space and other help.
Since 2015, Techstars Mobility has invested in 33 startups, with total valuation of $200 million.
The state's startup ecosystem includes 22 venture capital firms and eight angel groups that invest in businesses related to mobility. One venture capital firm, Fontinalis Partners, says it has sold portfolio companies to Ford, BMW and Aptiv, formerly known as Delphi.
One aspect of the development cycle for self-driving and connected vehicles may be obvious to anyone who's read about various
privacy breaches involving hacks over the internet.
A white paper authored by Andre Weimerskirch, who heads MCity's cybersecurity working group, introduced a tool—the MCity Threat Identification Model—which outlines a framework for evaluating risks associated with autonomous vehicles. It is thought to be the first of its kind.
Weimerskirch, who is also vice president of global cybersecurity at Lear Corp., said the tool marks an early step in solving issues, representing "a blueprint to effectively identify and analyze cybersecurity threats and create effective approaches to make autonomous vehicle systems safe and secure."
Climbing the Ladder
Just how quickly the self-driving car will find its way into driveways across the region and the country is still an open question, although Carrie Morton uses a "rung of the ladder" analogy in suggesting "we have our foot on the bottom rung of the ladder. These are experiments."
Sam Abuelsamid, a senior research analyst with Navigant Research, acknowledges that there is much yet to be done when it comes to the development of technology.
"We can deal with the fundamentals fairly quickly, but when it comes to deploying in the real world, it becomes much more complicated," he said.
Pointing to an early point in his career as a mechanical engineer (he graduated from Kettering University), Abuelsamid remembers working on an early version of a now-ubiquitous anti-lock braking system, the lessons learned then clearly having an impact on his thinking around current developments when it comes to the challenges faced by those working on self-driving vehicles.
"The problem is we don't drive in one condition," he said. "You may be able to come up with a way to control a system really well on dry pavement, but throw in a curve or a pothole and now there's a lot more things to deal with."
Clearly, a lot to consider.
Carspeak
But looking ahead, one of the most obvious advancements, which the people at MCity and elsewhere recognize as worth pursuing, is the connected vehicle technology—the vehicle to vehicle scenario being tested in Michigan and elsewhere.
What is even more promising is the potential for retrofitting existing vehicles to take advantage of a smart network that alerts drivers (or driverless vehicles) that trouble is lurking just around the corner.
"Each of the systems being worked on with autonomous vehicles has their strengths and weaknesses, but the connectivity of V2V adds a 'sixth sense.' The others all need line of sight but V2V breaks through that," says Morton.
And the idea that the industry (perhaps led by insurance companies) could rapidly accelerate the adoption of life-saving technology by retrofitting vehicles with V2V technology is gaining in popularity.
"It could happen," says Morton.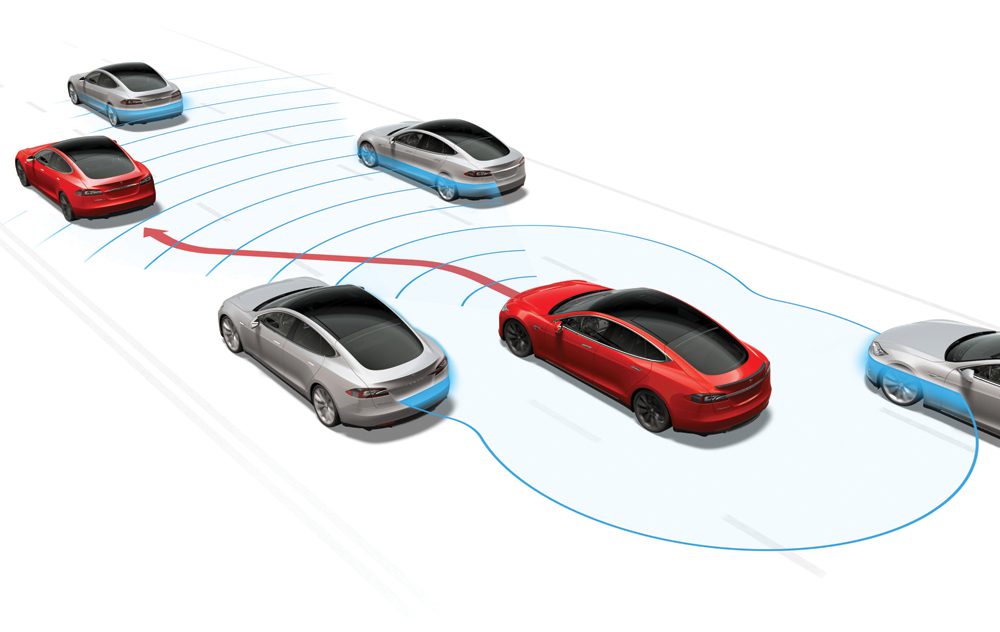 The Road Ahead
Put together, it's clear that Michigan remains at the forefront of advancements in the development of the self-driving and connected vehicle industry.
A long road ahead? Absolutely. But the incentives for continuing that progress, and accelerating its adoption through technologies like V2V, are compelling enough to make it a reality, likely more quickly than the average consumer might think.
"It is a watershed moment," said Morton. "The automotive industry is facing tremendous transition in the way the world moves people and goods. Their business models are going to be disrupted as people shift to shared mobility solutions, and there are those that believe it's going to mean a decrease in private ownership over time, so there are people working to understand what their role will be in the future."
And then there's the consumer acceptance issue, the public perceptions of safety that must be overcome, especially in a world where fully autonomous vehicles (referred to as Level 5 by the industry) are commonplace.
"It's about getting that last percentage of safety taken care of," adds Morton.
As far as predictions regarding when this will all take place, even as the technology continues to advance, Morton has her own assessment as to the "are we there yet" question.
"I think it's going to be a very, very long time before we have a Level 5 vehicle in our garage."