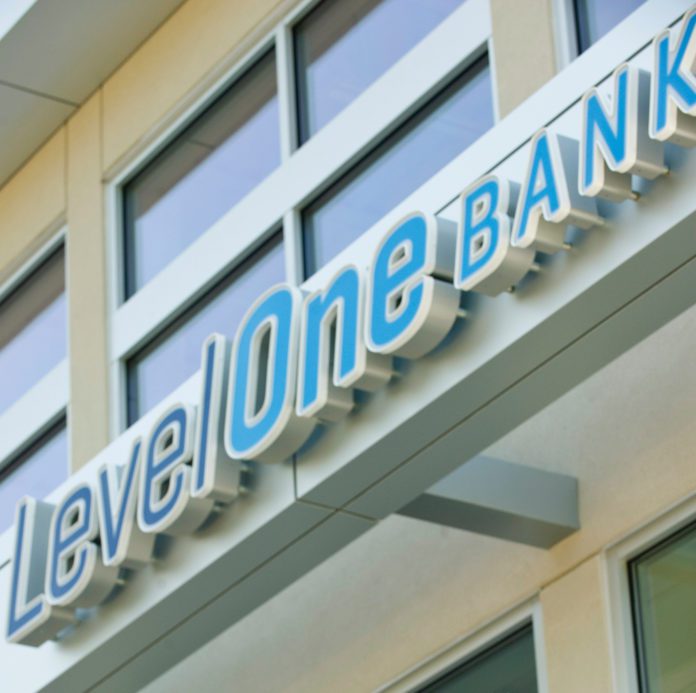 Level One Bancorp, Inc. has announced the start of an initial public offering for its common stock shares. The offering was filed with the U.S. Securities and Exchange Commission and includes the offering of 770,765 shares to the public. Existing shareholders are being offered 229,235 shares for the 1 million total shares involved in the IPO.
The company said in a press release that underwriters will have a 30-day option to purchase up to an additional 150,000 shares from Level One, with an offering price expected to range between $27 and $29 per share.
Level One said the common stock will trade on the Nasdaq Global Select Market under the symbol LEVL.
The company said it expects to generate net proceeds of about $18.9 million which it will use for general corporate purposes, including the increase of capital to support further growth. The proceeds from sales of shares by existing shareholders will not flow to Level One.
Raymond James & Associates, Inc. and Keefe, Bruyette & Woods, Inc. are acting as joint book-running managers and Piper Jaffray & Co. is acting as co-manager for the offering.
Level One Bank, which is headquartered in Michigan, has assets of approximately $1.3 billion as of December 31, 2017. It operates 12 full-service banking centers located throughout Southeast Michigan and West Michigan.