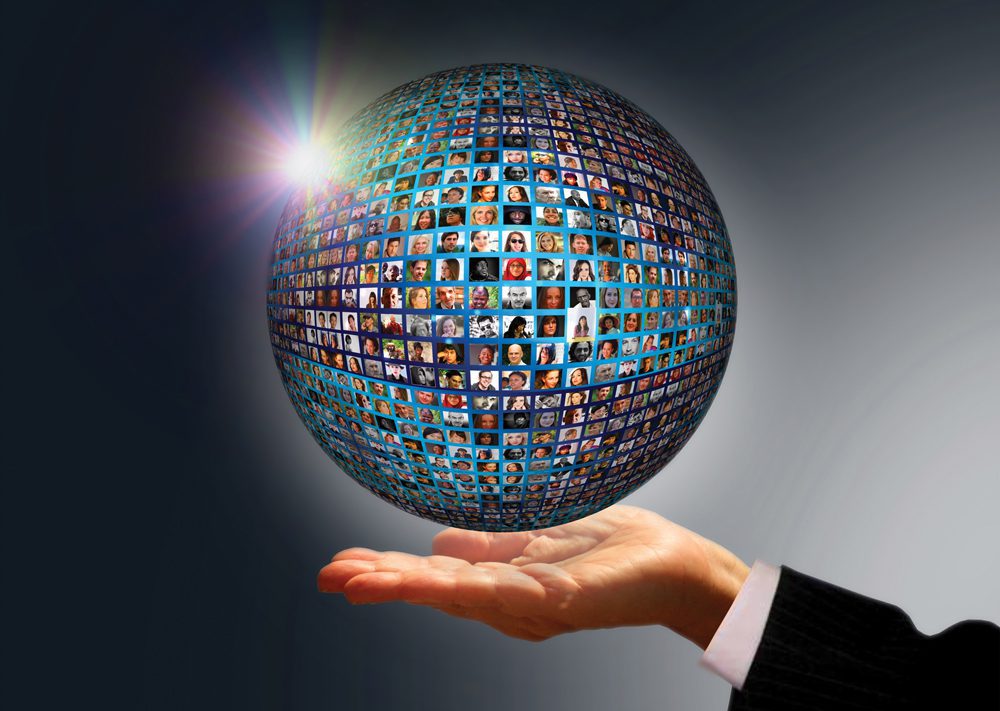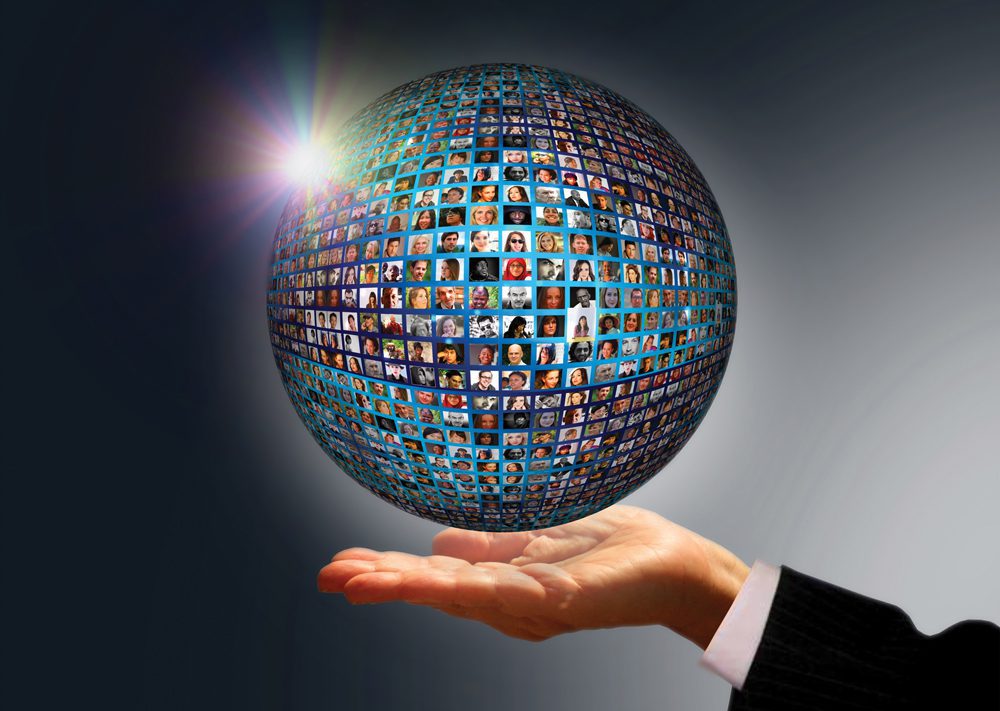 Does your business have authority in the online marketplace? If you're not sure, the answer is, No. What does authority have to do with social media in 2017? Everything. If you want to increase your brand awareness, drive more traffic to your website, and increase sales, then social authority must play a role in the new year. Here is what you need to know.
Let's start with the big topic: video. Every year for the past eight, internet and social media experts have stated that video will be more important in the coming year. Every year, they are correct. This year is no different. The entertainment, education, and storytelling value of video is powerful, and the appetite of the growing internet population is not slowing. When you share quality video (or any other excellent content), you develop more authority.
If you want to build authority online, then entertain with your story, education or comedy. Over the past year, social media platforms such as Facebook, Pinterest, Skype, WhatsApp, Instagram, Snapchat, and YouTube have updated their video options. One of the most popular options is live video. Live video is real life. You or the people in your company share events in real-time. It's authentic and this is what people want. A real connection. Human connections build trust, which leads to authority. Video is giving more companies the opportunity to show their personality – the realness of their people, and behind the scenes. Businesses can target a specific audience and educate prospects as to why they are the right solution, more strategically than ever before. In 2017 you must have a video plan as part of your social media strategy.
It's Not All Video
The written word is still important. Blogging still needs to play a role in the development of your online authority. As long as your blog comments are turned on and people can interact with your posts, your blog is social media. Blogging remains important for search engine optimization (SEO). Google still drives a lot of traffic and search can't be ignored. To break through the online noise in 2017, you must focus on long-form content. Quality blog posts longer than 2,000 words, with good imagery and supporting video earn top rankings in Google. Just as important, these long-form posts tend to be more shareable in social media.
It is important to remember that your company doesn't own the social media platforms. In 2016 Blab.im, Vine and Mercat all left the social media scene, after having been there for short stays. If you spent your time and effort building an audience on any of these platforms, you're out of luck. This is why it's still important to drive people to your web properties, with offers for more content in exchange for sharing their email addresses. Email marketing is still a powerful marketing tool in 2017.
Pay to Play
In 2017 it will be hard to grow your social media community without incredibly good content. Average, boring corporate stuff will not gain the likes and shares you hope to earn. Based on my experiments, Facebook serves posts from business pages to only about 1-2 percent of the page's followers, although there is hope. I've recently posted content which organically reached 100 percent of the page's "Likes." So, it is possible to reach a large audience through your brand page. However, it takes a lot of interaction and engagement from the community to make it go viral.
In most cases, if you have an important piece of content, you will have to pay to reach your target audience. This trend will continue in the coming years on all social media platforms. Fortunately, the social media platforms regularly update and improve their targeting ability and you can receive a solid return on your investment.
My recommendation is to first post your content organically, monitor how your community responds, and then pay to boost–or advertise–your work. The reason is that your community will let you know if your content is worthy of promotion. If all you hear are crickets after you post, spending money will not make people like your blog, photo, illustration or video more. If you notice higher-than-average engagement, then spend the money to reach a larger audience.
Where to Be in 2017
The best approach to social media in 2017 is to reevaluate what you are doing now on social media. Are you posting quality content consistently on all your channels? Review what is working and what is not.
Where is your audience? This question is more important than the popularity of the platform. If your audience is on Google + or reddit, then you need to be there. If your product is visual, try to look for your community on Instagram or Pinterest. Sometimes you need to create your own special community. In this case, you can create a community group on Facebook or LinkedIn. Maybe the best solution is to host a specialty topic forum on your website. New platforms, such as bebo.com, help you host community communication with multiple media options, such as text and video.
Facebook remains the big monster social media platform – it is still relevant in 2017. You may hear that younger people are moving away from Facebook. This may be the case for interacting with friends on a daily basis. However, Facebook is still the default social media platform. This is where you connect with family and old friends. Grandma is happy on Facebook and is not switching to Snapchat, so the millennials need to check in if they want to stay connected. If you want to reach a large audience, especially through advertising, Facebook is the best social place to spend your money in 2017.
Will Twitter still be around at the end of 2017? Most likely. When asked to name social media platforms, Twitter is often the second site mentioned, after Facebook. However, the platform has stalled. Twitter is a media stream and the place you go for news and the latest information. It's not the same simple 140-character platform of 10 years ago. It continues to add more features, and this will not change in 2017. If you want to develop yourself as an expert, Twitter is still a good place to find your audience.
Periscope, owned by Twitter, is an excellent platform for Live Video sharing. After taking down rival Mercat, Facebook Live remains its strongest competition. However, Instagram and others are making their moves, too. Periscope works well to develop community and content you can repurpose or share on other platforms. Live Introductions, behind the scenes and question and answer sessions are popular on the platform.
As the value of video continues to increase, so does the value of YouTube. This social platform is an engaged community and is the second-largest search engine behind Google, its owner. Despite the increase in competition from other social media platforms, its powerful search engine is where people go to be entertained and educated. Although I've been on YouTube since 2006, I'm just now taking it more seriously and posting daily content. I recommend you create a channel and post often too.
Like YouTube, Pinterest is where people go for inspiration and information. Are you looking for a new idea for a craft project, new recipe or ideas for your next party? Pinterest is the place. If your company has solutions for people with such interests, you must post to Pinterest.
If your goal is to share your story and build a younger community, then Snapchat is the place to be in 2017.  As far as straight-up advertising, this platform has a way to go compared with Facebook, Instagram, Pinterest and YouTube. Still, it's a growing community and creative brands can find some value.
If your story is best told in audio form, then consider starting a podcast. The resurgence of the podcast will continue in 2017. If you don't want to go through the production process of podcast development, then consider a platform such as anchor.fm. It's an interactive audio-only community. You can start your show with a story or information and your listeners can add to the conversation or ask questions.
The coming year will produce new social media opportunities, most likely related to video and specialized niches. It is important to test the new platforms as they launch. Sign up, share a little information, listen, monitor, and increase participation if interest grows for your content and brand.
Now and in the coming years, your brand's social authority will continue to play a role in business growth. Social media is not an afterthought; it is not a place to post stuff or boring content because you were told to be there. In 2017, social media is an important place to develop your brand authority, find your fans, guide your audience, and share your story. Isn't that what marketing is all about?