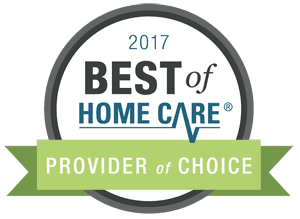 Industry recognition for your business is essential to both public perception of your goods and services as well as internal satisfaction of a job well done.
That is why Samaritas is celebrating an award given to one of its subsidiaries on behalf of its home-care division.
Home Care Assistance of West Michigan, a part of Samaritas serving Grand Rapids and surrounding areas, received the 2017 Best of Home Care—Provider of Choice Award from Home Care Pulse, an independent satisfaction research firm for home care.
The Provider of Choice Award is given to top-ranking home care providers, based on client satisfaction scores gathered by Home Care Pulse. Home Care Assistance is now ranked among a select few home care providers across the country that provide outstanding care.
"We want to congratulate Home Care Assistance on receiving the Best of Home Care Provider of Choice Award," Aaron Marcum, CEO and founder of Home Care Pulse said in a statement. "Since this award is based on client feedback, it demonstrates HCA's dedication to providing the highest quality of care with a focus on client satisfaction."
Best of Home Care Provider of Choice award-winning providers contract with Home Care Pulse to gather feedback from clients through monthly phone interviews with clients. Home Care Assistance earned the 2017 Best of Home Care Provider Choice award in recognition for outstanding performance in caregiver work ethic, caregiver ability and professionalism, confidence in office staff and communication between provider and client.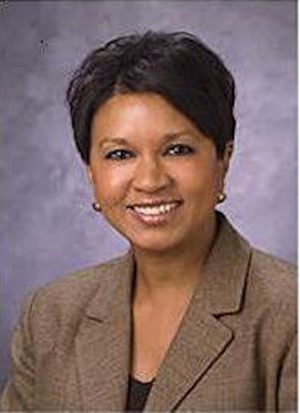 "We are pleased to be recognized as a quality leader in home care," said Lesa Hardiman, Director of Home Care Assistance through Samaritas. "Our goal is to provide each client with the ultimate home care experience. This award evaluates several areas of our business. Careful thought goes into these areas to select high performing agencies. We are in the business of caring for people – clients and caregivers – and recognize that our employees are our most valuable asset. It's satisfying to know that our efforts in making Home Care Assistance a great place to work do not go unnoticed by our staff and clients. We feel honored to be able to provide high quality care to our community."
"I am so proud of our talented HCA team, which provides necessary, focused, consistent support for our clients," Mary Muliett, Samaritas Vice President, Home & Community, said in a statement. "We specialize in providing reliable care at home for a variety of circumstances, and our clients know they can trust the care they get from HCA as a subsidiary of Samaritas, one of Michigan's largest faith-based nonprofits."
Samaritas, one of the state's largest faith-based nonprofits, has been sending ripples of positive change into Michigan communities since 1934. Prior to April 2016, Samaritas operated as Lutheran Social Services of Michigan.
Samaritas serves others in need without regard to religion, race, sexual orientation, or ethnicity and provides resettlement for New Americans, adoption and foster care, and at-home services and residential communities for seniors and persons with disabilities, through assisted living, skilled nursing and memory care. Estate-quality and affordable living residential communities also are available for independent seniors and property management services for third-party affordable living communities.