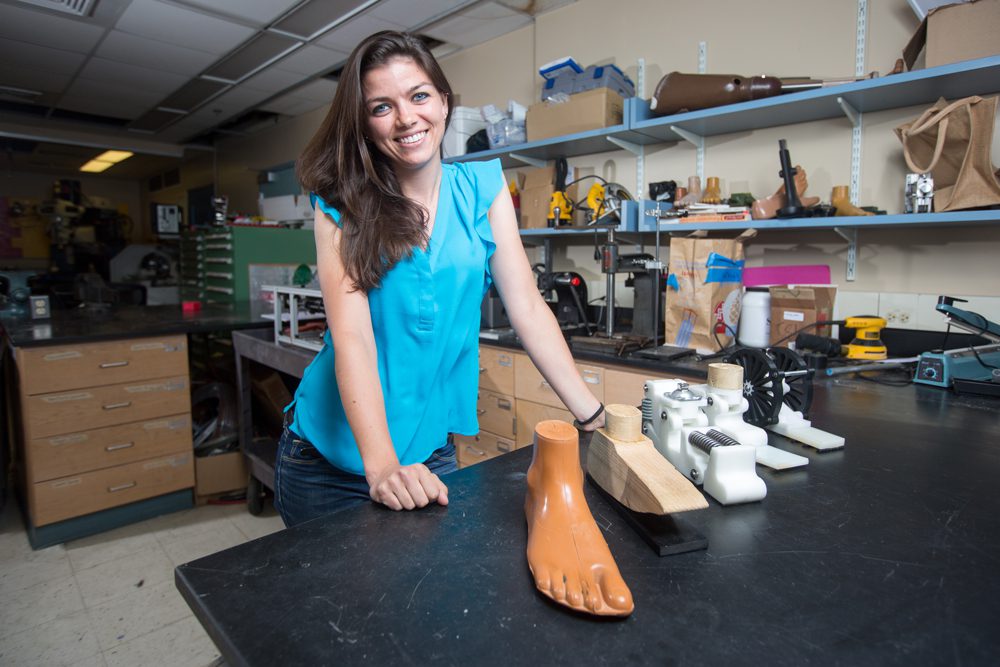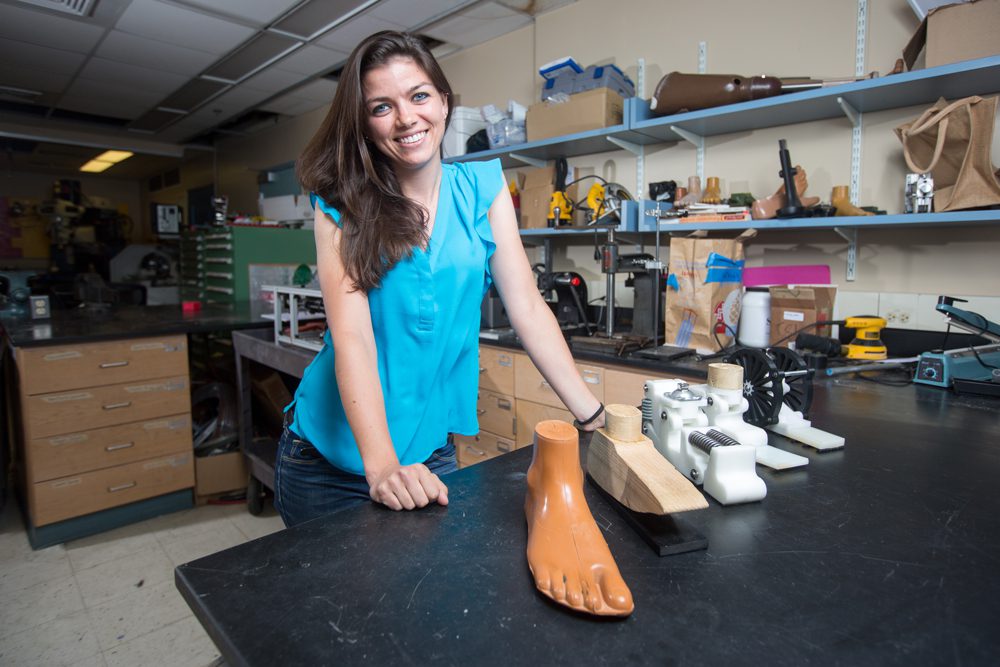 Katy Olesnavage can point to a variety of people in her young life who have influenced her: her parents, her teachers, her friends. But the people who changed her path completely – leading her to attend MIT, earn a $15,000 prize and get a job at SpaceX – are the ones who started a robotics program at her school.
Olesnavage joined that robotics team after a friend's dad and a teacher worked together to launch it during her sophomore year. When she started working on robotics, it was as if a lightbulb went off in her head, telling her what her future will be.
"I was always interested in (robotics and mechanical engineering), but I didn't know it was a career path," Olesnavage said. "Once I was exposed to it, I knew I had found the exact right career choice."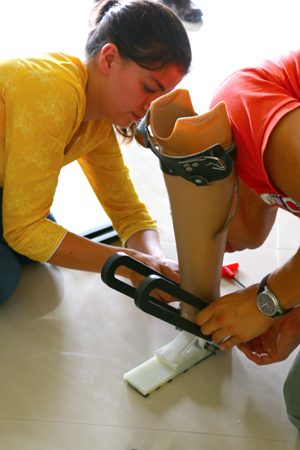 Olesnavage recently received the Lemelson-MIT Student Prize (in the "Cure it!" category)  in recognition of her hard work and dedication to her career and to serving others. The $15,000 prize comes as the result of a life spent building things, figuring out how they work and creating new ideas. As a result, Olesnavage is one of many young women who have a bright future in STEM-related fields – and she is working hard to share her story to ensure more female engineers, scientists, programmers and robotics experts find their way.
"There needs to be outreach to inspire other people to take this course," Olesnavage said.
Her robotics career started in childhood, you could say. Her earliest creation was a robot Halloween costume that included an electric switch made from a paperclip and metal brads. When the robot flipped, it lit up transparency sheets reading "Trick or Treat" and "Thank You." She also created a tissue-box hovercraft powered by a shop vacuum cleaner and a shoebox car driven by a motor repurposed from her ballerina Barbie doll's twirling platform. Later, she made simple robots from LEGO sensor kits supplied by her father, a high school electronics teacher in the Detroit public schools.
From there, Olesnavage has been moving quickly toward her dreams. She always worked hard. For example, while she attended high school in Ferndale, she was teaching herself math from textbooks and taking college math and physics courses on the side. Through her perseverance and parental support, Olesnavage kept working on her hopes of getting into a great college. It also helped that she scored a perfect score on the Advanced Placement Calculus BC exam during her sophomore year.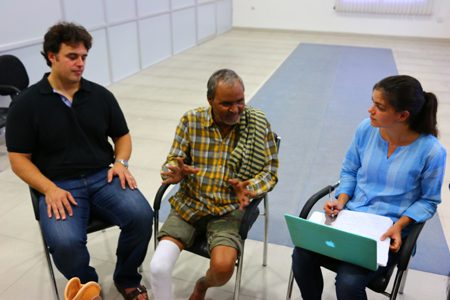 Katy received her bachelor's and master's degrees in mechanical engineering in 2012 and 2014 from the prestigious Massachusetts Institute of Technology, and she expects to receive her PhD in the same subject in September 2017. Her dissertation focused on a new design method for a low-cost, high-performance passive prosthetic foot that better replicates physiological gait kinematics, enabling persons with amputations to walk more naturally.
The prosthetic foot came about because of her own interest in robotics, engineering and her mother's work as a physical therapist. These days, Olesnavage works with a company in India to produce high performance, mass-producible, low cost feet to help the 5 million people in India living with lower limb amputations. Her structural approach to designing prosthetic feet allows for customizing high performance prosthetic feet for a variety of factors including price point and activity level, much like the wide array of high performance running shoes available.
Her dissertation work was foundational to her selection as the recipient of the 2017 $15,000 Lemelson-MIT Student Prize in the "Cure it!" category.
"I've got to give kudos to MIT for its programs; I'm really grateful to receive this recognition," Olesnavage said, helping her build her work on subjects she loves.
Thanks to the friends she made at MIT and other colleges, Olesnavage became aware of job opportunities in her field. Conversations with those friends during a visit led to an informal chat with SpaceX. Then she received a formal interview. Then she received a job offer. She will be starting there later this year, and she says she's thrilled with the possibilities before her.
"If you had asked me before that if I thought I'd' be working in the space industry, I don't think I could have; it wasn't on my mind. But what really struck me about SpaceX was visiting there – everyone there is so energetic and excited about their job. It's infectious. Their teams are working together to accomplish really ambitious goals."