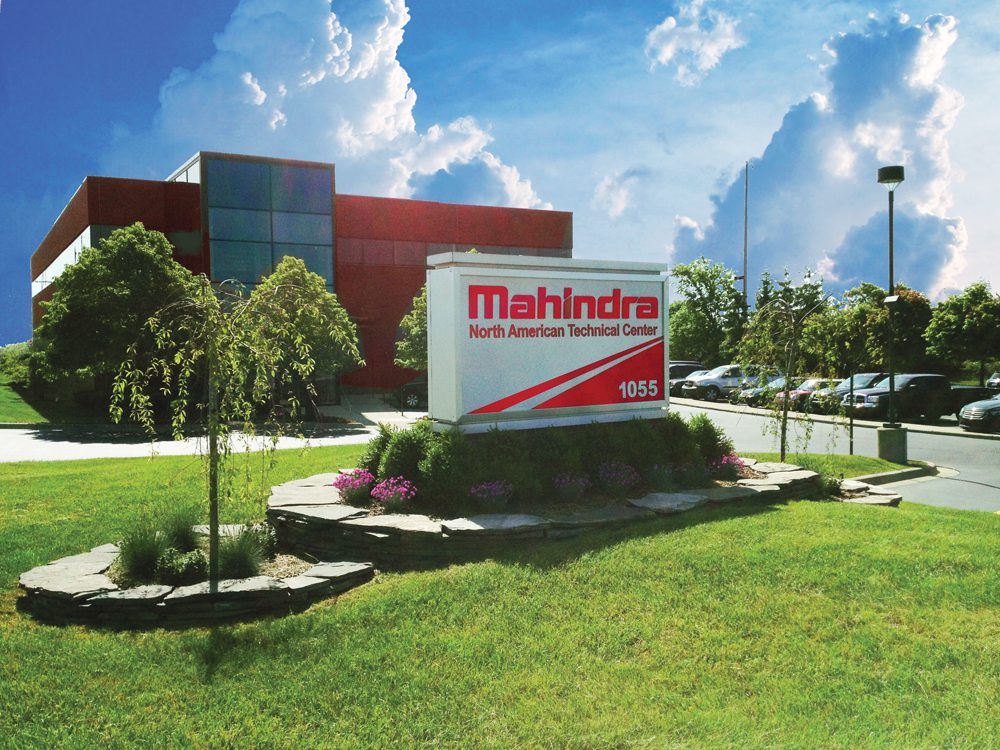 Tucked beside one of Metro Detroit's busiest highways is an unassuming office center where its most notable attribute may be that its lights are on 24/7.
That electricity bill comes in part because there always seems to be someone at work at Mahindra's North American Technical Center on Square Lake Road in Troy's industrial area. When you hold 20 to 30 video and teleconference meetings daily with India, working at all hours becomes fairly standard, said Richard Haas, president and chief operating officer for this growing enterprise.
It's a symbol of how Mahindra works here in the United States, Haas explained. One of his missions is to help this international company take its Product Development process for a new vehicle down from as long as six years to somewhere around 36 to 40 months to improve time-to-market for new products. That means hiring the right team to work hand-in-hand with the main PD team in Chennai, India, Haas said. In North America, Mahindra is recruiting people who not only are immersed in Detroit's car culture, but who strive to ensure that each part is designed to perfection before the program is ready to launch.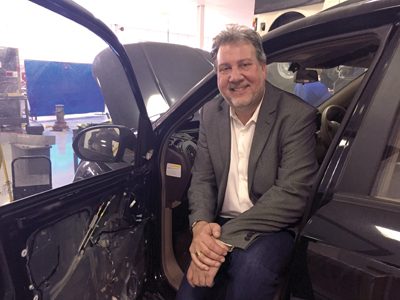 "We hire people that like doing this for a living; so they're not looking to escape at the end of the day. If they have an idea over the weekend, they'll show up here to work on it. In general, there are people in here almost every day and also at some hours that would seem odd to many people," Haas said. "I've never asked them to do that. But if you hire the right people, they really care about what kind of job they're doing and how they're helping the team deliver."
That is why Haas and the other more than 80 Mahindra employees who work either at a computer designing or behind a wheel tinkering are burning the midnight oil, so to speak. They are part of a larger company that has high hopes to expand into all Global Markets for their SUVs and other vehicles. If they get this right, Mahindra has an opportunity to greatly expand into the highly competitive global automotive markets. And that requires deep skills, strong leadership, technical know-how and working long hours to see if this business can grow the way Haas believes it can.
"It's a great company to work for," Haas said. "It's been a whirlwind four years. But it's the best experience I've ever had in my automotive career. It's entrepreneurial. It's fast moving. People feel empowered to make decisions here. Our system here is not handcuffed by bureaucracy. Everyone has an opportunity to be heard."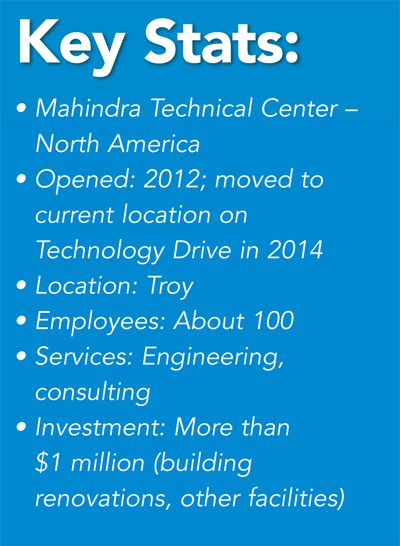 Growth in Detroit
Haas, who recently celebrated his fourth year at Mahindra, won't commit to whether the company has eyes on becoming a North American powerhouse; it's a challenge where many have tried and few have succeeded. As a former Ford executive and Tesla insider, Haas is street smart enough to know it's a bit early to show his cards at this point. But he doesn't rule out the possibility of seeing Mahindra's vehicles produced locally in the future, expanding the manufacturing might of this area with a new voice, new ideas and a decidedly worldly way of looking at transportation.
With Haas' guidance, Mahindra opened a North American Technical Center in late 2013. It started small, Haas remembered, taking up a few desks inside another one of Mahindra's other area offices. Haas joked he had to start putting people inside closets, so he knew it was time to find a larger space. Rather than buy something, he recommended the company lease for a time to observe the growth before committing to a permanent location.
It found the Square Lake Road site ideal for this purpose, Haas said. It is near major freeways, so it is easy for its workers to get to. It had flexible office space so Haas and his team could construct an open floor plan, which Haas believes is more helpful than cubicles when it comes to team communication. It also had storage areas, enough offices and conference rooms and space to accommodate a functioning automotive shop, where Mahindra mechanics could put cars together and take them apart for study.
"At (many other car companies), people sit in cube farms. You go to some other OEM's and there are no cubes. So we had to make a call. So, personally, I'm not a fan of the cube. I think the cube gives you a false sense of privacy. People can still hear you smacking your lips at lunch or arguing on the phone," Haas said.
But he also has worked with his staff to ensure they feel comfortable on site, offering them everything from a well-stocked bistro-style lunchroom, plentiful conference rooms for personal meetings or phone calls as well as a chance to learn new skills. For example, one staffer who helped put together the office's art collection from employee photographs also teaches an art class for employees after hours. Finished works go up for display in the bistro.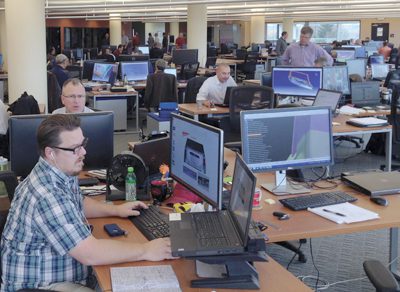 "If you're doing it yourself and you're willing to be a little flexible, you can do a lot with a little," Haas said. "It's all about this: If you want people to work hard for you, you have to work hard for them."
The goal, Haas said, is to develop a deep talent pool in Mahindra's first U.S. automotive PD center. This automotive center provides full vehicle designs along with consulting services for Mahindra's growing automotive sector, which includes its own internal projects, as well as what Haas called other opportunities, such as its bid to design the U.S. Postal Service trucks.
"Mahindra's auto sector has grown rapidly (over the past decade) and like a kid you can't buy clothes for fast enough, the demands on the system started to outgrow its capability" Haas said. "Mahindra started recruiting guys with a global background to work in India to help accelerate the plans to be a major global automotive presence. But how do we do it? I looked around and realized that in some respects it operated like some of the domestic OEM's did back a decade or two ago. But it took 20 years to raise the levels of excellence in product design to their current levels. … Our goal is to take that 20-year process and make it a five-year process (for Mahindra)."
Haas, who is from Metro Detroit, wanted the North American Technical Center to be located somewhere he knew the talent and resources were.
"I knew we needed a center outside of India where automotive talent is readily available," Haas said. "We considered a number of locations worldwide: Tokyo and Seoul, Stuttgart (Germany), Turin (Italy), England. I said I've spent most of my career in Michigan and so if we're going to put a center outside of India, we should really consider being in Detroit. Everyone plays there. There are auto centers at all the universities. The EPA and NHTSA have offices here. There are fab shops, test centers and wind tunnels here. It's all available to us within a tight radius."
The company ultimately took Haas' suggestion. After all, it has a long history in the automotive sector. The Mahindra Group was established in 1945 by brothers, J.C. Mahindra and K.C. Mahindra who began a steel company along with their partner, Ghulam Mohammed. After India won its independence in 1947, the two Mahindra brothers decided to manufacture the Willys jeep in Mumbai, "born of their belief that new modes of transportation could be the key to India's prosperity," according to company history.
$16.9 billion multinational
More than 65 years later, Mahindra is India's premier utility vehicle (UV) manufacturer with brands like the Scorpio and Bolero. Since then, Mahindra's automotive portfolio has also grown to include cars, pickups and commercial vehicles that it describes as "rugged, reliable, environmentally friendly and fuel-efficient." Its vehicles, along with those of its South Korean division SsangYong Motor Co., are found across Australia, Europe, Latin America, Malaysia and South Africa.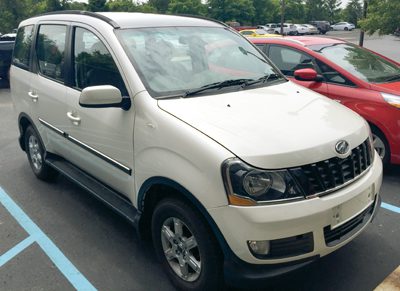 A $16.9 billion multinational group based in Mumbai, India, Mahindra provides employment opportunities to more than 200,000 people in more than 100 countries. Mahindra operates in the key industries that drive economic growth, enjoying a leadership position in tractors, utility vehicles, information technology, financial services  and vacation ownership. In addition, Mahindra enjoys a strong presence in the agribusiness, aerospace, components, consulting services, defense, energy, industrial equipment, logistics, real estate, retail, steel, commercial vehicles and two-wheeler industries.
Mahindra USA is part of the Mahindra Group's Automotive and Farm Sector. They are the No. 1 selling tractor manufacturer in the world, based on volume. Houston-based Mahindra USA is a wholly-owned subsidiary of Mahindra & Mahindra Ltd.
Deep experience in autos
Haas is a longtime car guy. He graduated from the University of Michigan with a Bachelor's of Science in Engineering in 1981, focusing on mechanical engineering. He got a job that same year as a mechanical package engineer for Ford Motor Co., where he also got to work on his Masters of Business Administration from the Stephen M. Ross School of Business at U-M, a program he completed in 1989.
At Ford, Haas worked his way up the ranks, working jobs that took him around the world. While he was mostly based in Dearborn, Haas also had stints in Hiroshima, and eventually became chief engineer of its South American Operations for six years in Brazil. After leaving Ford in 2009, he joined the team at Tesla.
Mahindra recruited Haas from Tesla in 2011, where he was the director of Body Engineering for the San Francisco-based company. There, Haas said he learned some key management lessons. For example, Tesla has a culture where if you can do something in-house, you make every effort to do so. That is why Mahindra's North American Technical Center has its own in-house CAE servers, as well as other computer support systems, keeping connectivity under Haas' watchful eye.
"Having your own servers seems pricey, but I don't want to have to depend on some other outfit for me to be successful. It's far more costly to have engineers idling while waiting for results to be ready. So we do it ourselves. I think almost everything is critical that has anything to do with getting the maximum output from your team," Haas said. "I've worked at a lot of places. So you try to pick out the kernels of wisdom and try to conglomerate them all into something that works. You put people you trust around you, they tell you what is working and what is not. Then, you listen. Then, you change things as needed."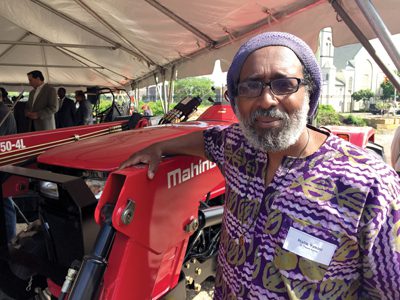 When he joined Mahindra, Haas was based in the Product Development center in the Chennai area and was halfway through that assignment when he was tapped to help accelerate the company's automotive aspirations through the U.S.- based PD center. That is when he saw the need for a crash course in car culture.
"I saw it was a long-term project to get the level of organization, experience and skill up to a level that we would consider as good or better than the best global OEMs," Haas said. "So we started pulling a team together in the U.S. … It started with seven people, squatting together at another Mahindra business here. It had a payroll system, and I need to pay guys. So they gave me some extra desks. Soon, I was asking them to put in a few more. When I started shoving people into closets, I knew it was time to leave."
Since moving into the Troy office on Square Lake Road, Mahindra has purchased a 16-unit apartment complex to house its India-based team members who regularly travel to the U.S., and leased a warehouse annex to prepare for additional growth in the Detroit area. It also has a shuttle bus to transport travelers from India and other visitors around the area. Things have grown organically, Haas said, and he is working hard to create a team that feels comfortable with the work they are doing, as well as with each other.
"(When we hire,) we look at expertise. You've got to have deep experience and good technical skill. That's one third," Haas said. "Next, we want to know: What kind of human are you? Are you a decent person, do you play well with others? This is not the place for an egomaniac. If you think you're right all the time, this is not the right place for you. I need people who are willing to have a conversation. You need to have a good temperament, a decent sense of humor, respect for all cultures and be a good team player."
This year's goal is to get the first vehicle his team created finished and prototypes put together in Troy. It will be tested and validated here in Southeast Michigan and eventually will be launched in India by a joint team of Mahindra's Indian and U.S. PD experts, Haas said. That means producing and assembling more than 2,000 parts in a very short time; hence, the lights are on 24/7. But things are moving forward quickly and well, Haas said.
There are cultural and organizational differences that Haas and his team have had to work through to become a functioning unit that also includes the large PD team in Chennai. For example, Haas thought deeply about the kind of hires he would need to make in the U.S.; they had to be comfortable mentoring and working with people of every possible culture. Haas also pondered how to show all of his workers in Troy that they were appreciated and their cultures were understood – to do this, he created a holiday system that allows workers to have "flexible" holidays that relate to their particular culture, whether it is Christian, Muslim, Hindu or another.
Through its partnerships, Mahindra produces about 700,000 vehicles globally in an average year, but the company wants to expand that rapidly, Haas said. "All of the major car companies are building vehicles in India now. You can buy a Ford or a BMW there. And they're all pretty darn good cars," Haas said. "So we need to be at that level or better in the home market, especially as a smaller OEM. … In addition to this, today we're engineering our new vehicles to a global standard and are evaluating numerous strategic as well as opportunistic prospects to expand our business in all significant automotive markets worldwide."