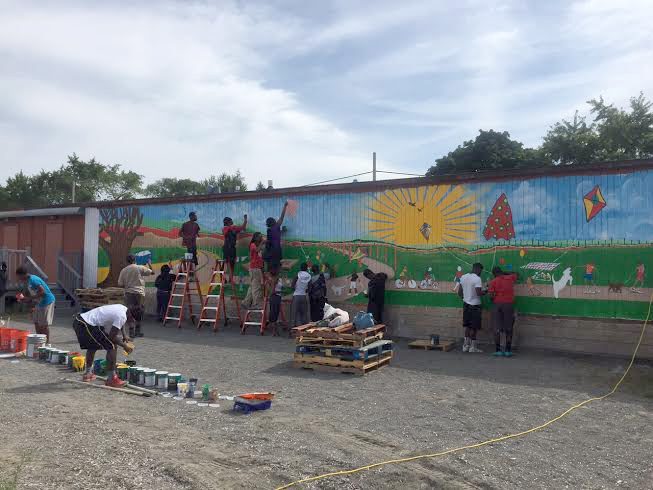 What can 6,000 employees from some of Metro Detroit's most powerful companies do in just five days? A ton of work that can change lives – both for the volunteers and for the people of Detroit.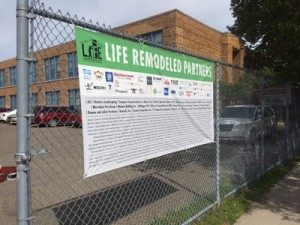 Together through the direction of Life Remodeled, Quicken Loans along with General Motors and a plethora of other groups came together to improve Detroit's Osborn neighborhood, a lively and well-established area of the city. They trimmed lawns, bushes and trees. They fixed up homes. They boarded up abandoned structures.
Detroit-based Quicken Loans took it one step further – they got together with Carter's Kids, a nonprofit organization dedicated to developing community parks and playgrounds for children. Together, these volunteers built two brand new playground structures at Pulaski Elementary-Middle School on the city's east side.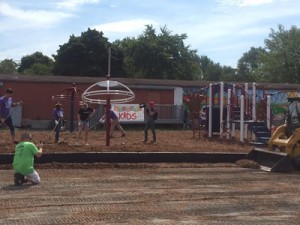 The playscapes were built over a three-day span and were part of a ribbon-cutting event Thursday at the school with celebrity TV host and Michigan-native Carter Oosterhouse, founder of Carter's Kids. This was the group's first Detroit project.
"It's long been a dream of mine to start making an impact in Detroit, and I know this won't be our last project in the city. I have to thank the Quicken Loans volunteers – their enthusiasm was unbelievable," Oosterhouse said.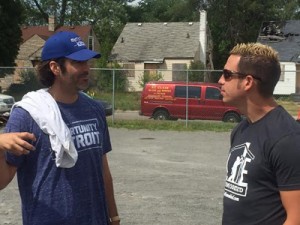 The two new playscapes include a set designed for younger elementary students and a second designed for the older students. The kids had to take recess inside during the previous school year because the playground equipment couldn't support the school's needs.
"The development of these playgrounds will have a noticeable impact on the students and families in the Osborn neighborhood," said Leslie Andrews, Director of Community Relations for Quicken Loans.