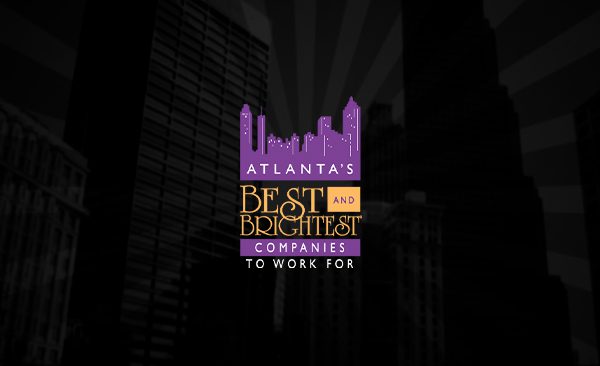 The National Association for Business Resources honored the Atlanta area's Best and Brightest Companies to Work For during a virtual awards celebration last week.
Every year, companies throughout the Atlanta Metropolitan Area compete to be named one of "Atlanta's Best and Brightest Companies to Work For," companies that distinguish themselves as having the most innovative business and human resources practices.
These winning companies were honored during a virtual conference which included education, interactive elements and a digital awards celebration held July 14.
"These 2022 winning organizations have stood out during unpredictable times and have proven they are an employer of choice," said Jennifer Kluge, President and CEO of NABR and the Best and Brightest Program. "They continue to keep the needs of their employees first and provide perks that include, development, wellbeing, work-life balance, rewards and recognition. In addition these winning companies offer a fantastic work culture and workplace environment that attracts and retains superior employees."
The winning companies were assessed by an independent research firm, which reviewed a number of key measures relative to other recognized winners. The categories applicants were scored on include: Compensation, Benefits and Employee Solutions; Creative, Wellness and Wellbeing Solutions, Employee Enrichment, Engagement and Retention; Employee Education and Development; Recruitment and Selection; Employee Achievement and Recognition; Communication and Shared Vision; Diversity, Equity and Inclusion; Work-Life Blend; Community Initiatives and Corporate Responsibility; and Leadership, Strategy and Company Performance.
Here's a shout-out to Atlanta's 2022 Best and Brightest Companies:
3C Software
3CI
Agile
AGS
Allbound
Amerisure Mutual Insurance Company
Aquesst
Aspirent
Asset Living Company
Atlanta Housing
Aventis Systems, Inc.
BDO USA LLP
Better Business Bureau Serving Metro Atlanta, Athens and NE Georgia
BlueFletch Mobile
Business Nitrogen
CATMEDIA
CBIZ
CHEP
City of Atlanta
Clean Hands
Client Command
Clinical Resources
Company
Cox & Company
Cultura Technologies, LLC
Dana Lunch Designs
Daugherty Business Solutions
Digital Agent
Digitas
DMC Atlanta, Inc
Emerald Data Networks, Inc.
EventSphere, LLC
Eye South Partners
Gables Residential
Georgia Spa Company
GetUWired
Goodwill of North Georgia, Inc.
Gray Television
Greenzie
Hall Booth Smith, P.C.
Hancock Askew & Co., LLP
Homeside Properties, an Associa Company
HR Partners, Inc.
Human Resource Dimensions
IDR, Inc
Incentive Solutions, Inc
InfoMart, Inc
IST Management Services, Inc.
iVision
Jabian Consulting
JDC Group, a Consulting Solutions Company
Kingdom Fortunes Development Group
KMS Technology
Kobiton
Lead Coverage
Liger Partners
List Partners, LLC
Medicus IT
MHP Americas, Inc., A Porsche Company
Morrison Healthcare
North Highland
OmegaFi
One Vision Productions LLC
OneDigital
Origami Risk
Oxblue Corporation
Panasonic Automotive
Paramount Software Solutions Inc
Park N Fly
PBD Worldwide
Perry Construction Management, LLC
Pro Roofing & Siding
Quest Group
ReluTech
Riskonnect
Rural Sourcing Inc.
Service Express, Inc.
SignatureFD, LLC
SolTech, Inc
SpendHQ
Sterling Seacrest Pritchard
Strive Consulting
Sunsoft Solutions Inc
The Intersect Group
The Partnership
The Radiology Group
TJFACT, LLC
T-Mobile USA
Tommy Nobis Center
Total Quality Logistics
Urban League of Greater Atlanta
VDart
Vector Choice Technology Solutions
Vector Global Logistics
Vensure Employer Services
vidREACH
Virtue Investment Group Company
WellStar Health System
Willmer Engineering
WOW!
X3 Sports
XINNIX, Inc
The Best and Brightest is a powerful community of the nation's elite leaders who share ideas, practices, and have proven they are employers of choice. The Best and Brightest Companies to Work For is a national program presented annually in several markets, including Atlanta, Boston, Charlotte, Chicago, Dallas, Denver, Detroit, Houston, Miami, Milwaukee, Nashville, New York, Pacific Northwest, San Diego, San Francisco Bay Area, and nationally. Nominations are now being accepted. Visit www.thebestandbrightest.com to learn more.