With coronavirus quarantines, shutdowns and holds, construction projects around Michigan have had to work through tougher-than-ever conditions. But some projects are finally getting off the ground while others are going back on the block for sale.
In Detroit, Mayor Mike Duggan joined developers City Growth Partners Tuesday to break ground on a new $4.7 million condominium development in Brush Park. Brush 8 will bring modern condo living to the historic neighborhood and replace an empty lot that has been vacant for decades. Three of the eight townhomes are already pre-sold, showing the demand for housing in Brush Park but also throughout the city's developing neighborhoods.
"This has been a labor of love for so many people," Moddie Turay of City Growth Partners told the audience of city officials, fellow developers and interested parties who attended a groundbreaking event Tuesday. "We have been working extremely hard, obviously, with COVID as well and pouring our hearts into it."
City Growth Partners and Turay are focused on advancing Detroit's neighborhoods through what they describe as "catalytic projects designed by premier architects." Turay and CGP's principals have more than 40 years of combined experience in mixed-use development. With project initiatives totaling over $2 billion across Detroit, they are positioned to play a key role in Detroit's resurgence.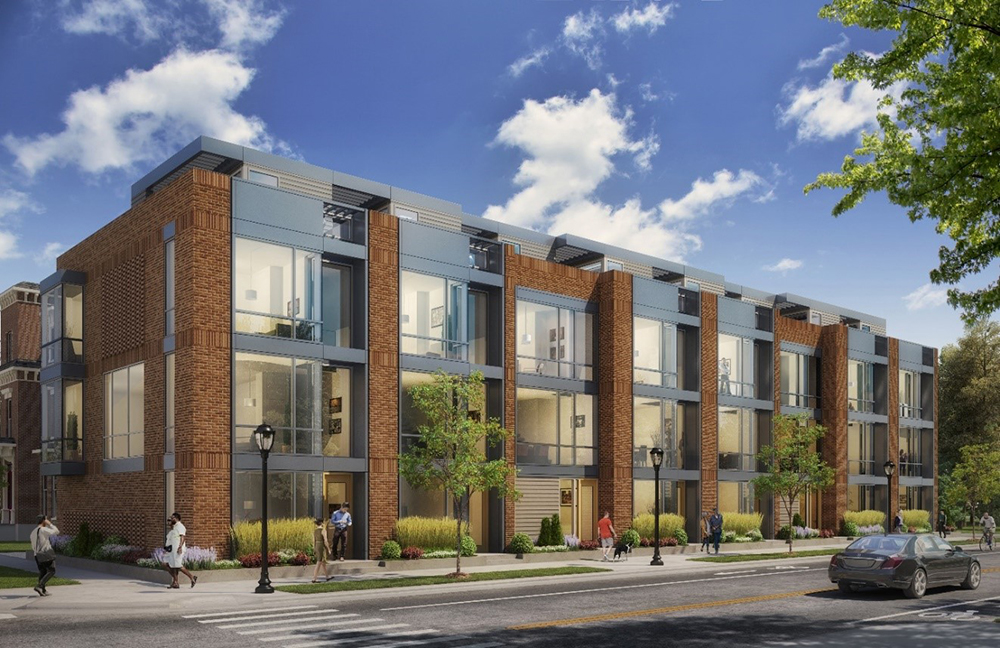 CGP is currently working on lifestyle-forward, mixed-use projects in several neighborhoods in the greater downtown area including the Brush 8 condominiums in Brush Park and the East Riverfront.
Packard listing
The city also had a surprise announcement this week as Detroit-based commercial real-estate group Newmark announced it was awarded the sales listing for the iconic Packard Plant at 1580 East Grand Boulevard in Detroit. The 1903-built former assembly plant at 3.2 million square feet not only is massive in size but also is one of the most high-profile re-development projects in Motown.
Current owner, Arte-Express Detroit, is selling or leasing the high-profile property. According to the listing, the plant "offers tenants build-to-suit opportunities and is divisible to 250,000 square feet." Renovations are scheduled to begin in the third quarter of 2021 with occupancy estimated in early 2022.
More: GM Adding 3,000 New Tech Jobs to Boost Electric Vehicle Production
More: Retailers Expand Return Policies, Create More Drop-Off Locations to Make Holiday Shopping Easier
More: Report: Metro Detroit Office, Industrial Spaces Still Seeing More Vacancies Due in Part to Work-at-Home Shift
"We are thrilled to be a part of helping reposition the Packard Plant, an incredibly recognizable symbol of Detroit's once defining auto industry. The redevelopment of the plant–formerly that of Packard Motor Company–is so important as we continue to see innovative developments attract industrial users to Detroit," Newmark Senior Managing Director Larry Emmons said in a statement.
City park renewal
Meanwhile, a Grand Rapids-based volunteer group announced this week it is restoring one of the city's most recognizable artworks – the Maya Lin-designed Ecliptic inside downtown's Rosa Parks Circle. The project, led by the Rosa Parks Circle Conservancy, will see construction start in spring 2021 with a completion date of Sept. 6, 2021, 20 years to the date of the park's original dedication, organizations said.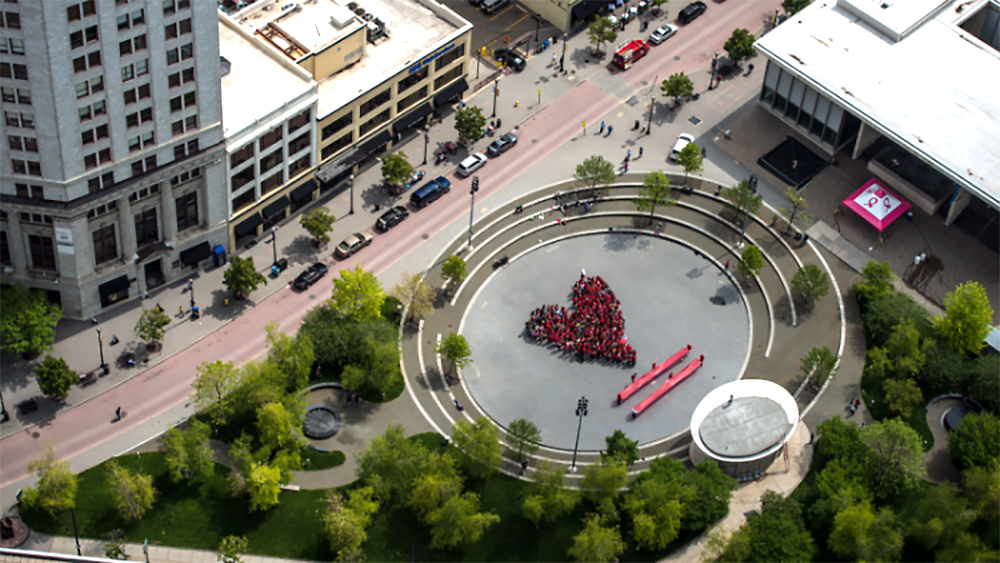 According to the Conservancy, Linn's Ecliptic and the surrounding park are "the most actively programmed outdoor public space in downtown," according to a statement.
"It has become the town square of Grand Rapids, with a lengthy list of historic events, public celebrations and large gatherings. The amount of use Ecliptic has received has surpassed original expectations by nearly two-thirds more foot traffic than planned. As a result, the original materials are coming to the end of their useful lives, which is driving the opportunity to ensure Ecliptic stands the test of time," the Conservancy said.
The nonprofit organization, The Ecliptic at Rosa Parks Circle Conservancy, formed in 2018 in partnership with the City of Grand Rapids and Downtown Grand Rapids Inc., has a mission to restore, elevate and preserve this landmark. This collaboration has resulted in the planning of a restoration project that will renovate the current artwork and park structures, upgrade each feature with new and more durable materials, and provide way-showing and interpretive moments to make the artwork and park more accessible to visitors and community stakeholders.
"Ecliptic is such a treasure to Grand Rapids, and now we are seeing the impacts of incredible use over the years," David Marquardt, director, Grand Rapids Parks and Recreation, said in a statement. "This effort will ensure the longevity of the park as a work of art and as a place of meaning for the residents of Grand Rapids."