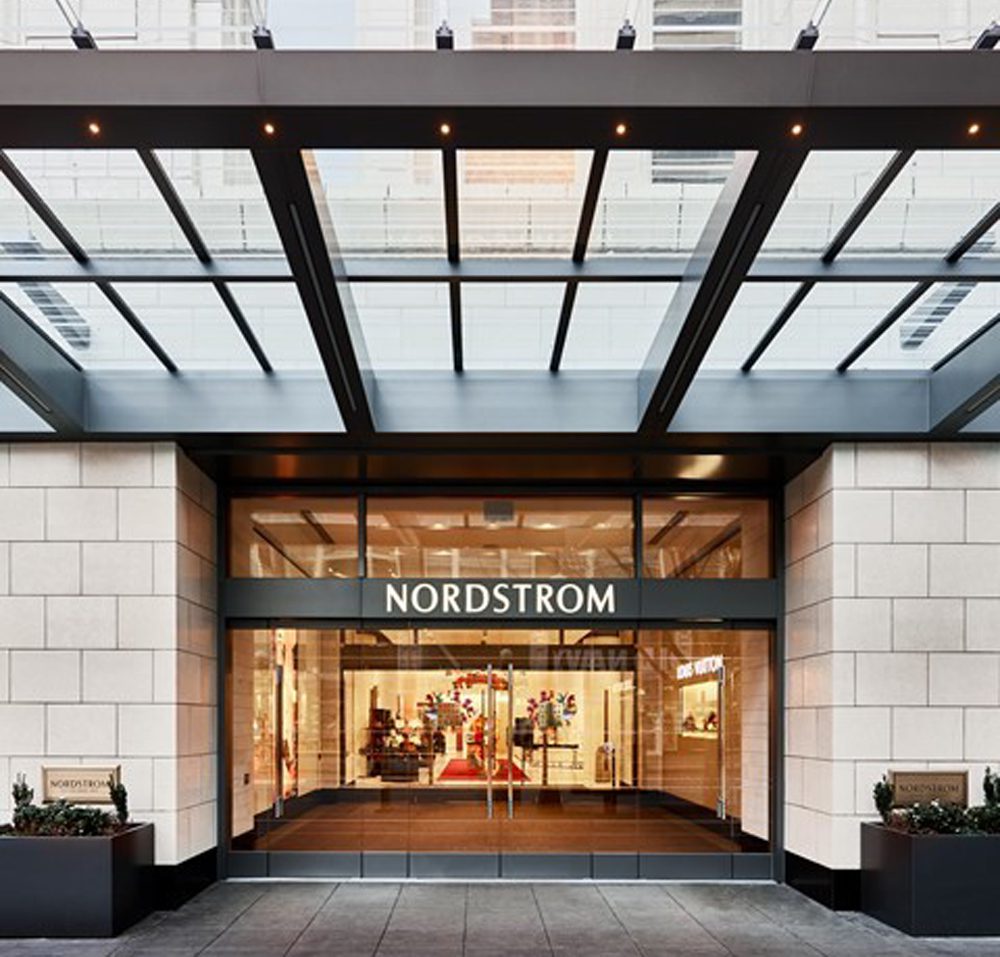 The American mall, a symbolic coming-of-age story for so many teenagers, may be becoming as extinct as the JC Penney catalog. Stories about the the demise of brick and mortar retailers have abounded for years, due to online shopping and Amazon.
But this year's spate of closings and bankruptcy filings begs the question of whether COVID-19 has put a nail in the coffin of the American mall.
There are thousands of retail locations across the United States shuttering their doors, first for the pandemic, then for good. Long-standing American brands like luxury Brooks Brothers, a 100+ year-old clothier that claims to have dressed 40 Presidents, certainly thousands of CEOs, and possibly, you, for your first interview, with the iconic crisp white oxford button down, is closing more than 50 stores.
"Over the past year, Brooks Brothers' board, leadership team, and financial and legal advisors have been evaluating various strategic options to position the company for future success, including a potential sale of the business," a spokesperson for the retailer said. "During this strategic review, COVID-19 became immensely disruptive and took a toll on our business."
Macy's announced in February it is closing 125 stores over the next three years, about a fifth of the company's retail locations, and cutting 2,000 jobs as mall stores struggle.
And who remembers the excitement of the old-fashioned JC Penney catalog arriving? Even the smaller mailers the company started using a few years ago may be going away.
JCPenney announced Wednesday the closing of 152 stores and the elimination of some 1,000 jobs. This comes on the heels of their May bankruptcy filing.
More: Want to Help Your Remote Workers? Offer Them Support, Benefits and Structure, Experts Say
More: Report: U.S. Added 4.8 Million Jobs in June
More: PPP Loans Paying Off for Small Businesses
But it may not be over yet for the retailer. CNN reported Thursday JCPenney's creditors, who have yet to publicly push for liquidation, this week agreed to give the company another two weeks to win approval of a turnaround plan it is working on.
"What do they have to gain in pushing for liquidation?" Neil Saunders, managing director and retail analyst at research firm GlobalData, told CNN. "A liquidation of JCPenney isn't going to raise much in the short-term. All the values are incredibly depressed. No one is in the market to buy these things. This is a reason for investors to find a short-term fix to keep things going."
Whether it is the high-end department store Neiman Marcus, who filed for bankruptcy or the customer service oriented, or Nordstrom, which is closing 16 of its 116 locations according to the company's website, the one constant is the location of many of the stores are (or were) in malls.
As shoppers work their way through the mall, every life stage is affected, from babies to Baby Boomers.
Popular kids brand The Children's Place announced in June plans to close 300 stores over the next 20 months to "dramatically" reduce its brick-and-mortar portfolio. The Children's Place stores announced it would mostly be leaving malls.
Victoria's Secret announced in May it would permanently close about 250 stores in the U.S. and Canada this year. There are more than 1,000 Victoria's Secret stores in the U.S., according to the company's website. The announced closures come on the heels of the dozens of stores it shuttered last year.
Signet Jewelers, the parent company of the brands Kay Jewelers, Piercing Pagoda and Zales, revealed about 380 U.S. and Europe stores will permanently close. The company noted stores in declining malls will be impacted the most.
What will happen to the big broad footprint of the American mall? Some real estate developers are already making plans for a new living concept that includes primarily apartments, with retail and dining options.
But the fall of brick and mortar does not stop at the malls. Retailers primarily located outside of malls are in the same dire situation.
Pier 1, born in 1962, started out the year announcing that it would close some locations as it looked for a buyer, but has since announced it is going out of business entirely.
"Unfortunately, the challenging retail environment has been significantly compounded by the profound impact of COVID-19, hindering our ability to secure such a buyer and requiring us to wind down," Pier 1 CEO Robert Riesbeck said in a recent news release.
Bed Bath & Beyond Inc. plans to close approximately 21% of its namesake stores, or 200 locations, over the next two years, the company announced.
The New Jersey-based home goods retailer, which also operates buybuy Baby, Harmon Face Values and World Market, said the closing stores would "mostly" be Bed Bath & Beyond stores during an earnings call with analysts.
"We believe Bed Bath & Beyond will emerge from this crisis even stronger, given the strength of our brand, our people and our balance sheet," CEO Mark Tritton said in a news release.
And, in other news that just makes us sleepy, Starbucks announced plans to close up to 400 stores in the U.S. and Canada over the next 18 months, while at the same time adding carryout and pick-up only locations.