The health care industry, like many others, is changing how it provides service. While most patients continue to be treated in physicians' offices, clinics and hospitals, newer points of service such as online access, urgent care centers and mini-clinics in retail stores are augmenting traditional health care delivery.
And the primary care once provided by a family medicine specialist or internist may now be offered in a patient-centered medical home (PCMH), a new model of primary care, or through a concierge practice that promises patients more personalized, comprehensive service. Health care providers are trying to improve the quality of care and access to health services to meet the demands of consumers and public and private insurers.
The movement is in evidence around the country and experts are increasingly seeing the model as a fundamental change in health care delivery.
One of those is is Dr. Scott Dulchavsky, CEO at Michigan's Henry Ford Innovation Institute and chief of surgery at Henry Ford Hospital, who says the trend is showing up in drug stores, supermarkets and telemedicine. All those are part of  "a trend to diagnose yourself," says Dulchavsky.
Convenience Comes in Different Forms
Urgent care clinics and mini-clinics in retail outlets are expanding nationwide to meet consumers' interest in convenient, lower cost care, often when physicians' offices are typically closed. Urgent care or mini-clinic visits do not typically need an appointment, may have a shorter wait time than at a physician's office, and cost less. For individuals who don't have a primary care doctor, these health facilities offer a convenient way to obtain care for less serious illnesses.
"Access to care is important and you don't always need a doctor," says Dr. George S. Kipa, deputy chief medical officer at Blue Cross Blue Shield of Michigan (BCBSM). "A certified nurse practitioner or physician's assistant would be fine for low complexity care. It is important to keep people out of emergency departments. The challenge is communication with the primary care doctor."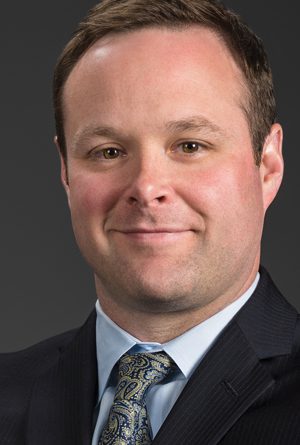 Telemedicine is another newer way of delivering care and one that is gaining hold in Michigan. This is a form of medical appointment in which the patient and physician interact through an online video connection.
Spectrum Health, a 12-hospital system based in Grand Rapids, Mich., began considering telemedicine in 2013. "We thought that digital care is something we'll need as health care is shifting from volume-based to value-based," explains Joseph Brennan, senior director of Spectrum's MedNow.
Spectrum chose to build its own digital platform for the MedNow telemedicine service that was introduced in 2014. One of the two MedNow formats is designed for patients' follow-up visits with Spectrum specialists, most of whom are located in the Grand Rapids area.
"A follow-up visit typically takes only 10 to 15 minutes and patients in outlying areas of Michigan were spending 5 to 7 hours to travel and see their specialist," says Brennan.
With MedNow, patients travel a short distance to their local Spectrum office and meet with their specialist virtually, benefiting from technology that includes high-quality speakers, cameras and monitors.
"This keeps care local and saves the patient time and money," Brennan explains.
Spectrum specialists like telemedicine because it facilitates continuity of care and reduces their time driving to remote clinics. Billing is treated like a regular office visit.
MedNow's direct-to-consumer model enables patients in Michigan to connect with a Spectrum physician 24 hours a day, 365 days a year on their own smartphone or other compatible devices. "It takes the concept of urgent care further," says Brennan.
Patients download a MedNow application and then schedule an appointment online. The patient is initially asked the nature of the medical issue, to make sure it's appropriate for telemedicine.
A doctor might tell a patient they need to be seen. "Our goal is not to replace face-to-face care," Brennan explains.
Patients are billed no more than $45 per virtual visit and if they are directed to an alternate care location because their condition isn't appropriate for a MedNow visit, there is no charge. BCBSM treats telemedicine visits the same as a primary care office visit; co-pays may apply.
In less than four years, 40,000 patients have been seen virtually through MedNow. Many are not affiliated with Spectrum Health and 13 percent do not have a primary care physician.
Concierge Medicine Offers Kid-Glove Service
Of course, some patients are not comfortable with virtual medicine and even those who like it need ongoing, in-person primary care. For individuals who want greater access to personalized care and are willing to pay for it, concierge or boutique medical practices offer an option.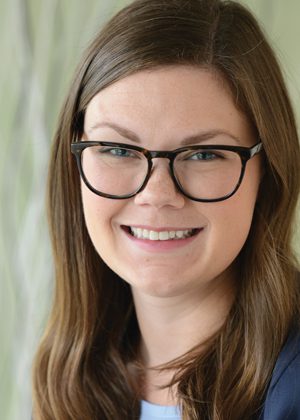 These are typically internal medicine group practices whose physicians have chosen to limit their patient load and devote more attention to each individual. Concierge patients typically receive a physician's cell phone number, expanded access to same-day appointments, an annual physical, routine lab work, and a commitment to promoting the patient's overall health, not just dealing with episodes of illness.
This extra attention has a price—a monthly or annual fee. Health insurance is still needed to cover more expensive diagnostic tests and treatments, as well as any hospitalizations.
Physicians who switch to this kind of practice cite the ability to concentrate on and provide better primary care to a smaller number of patients, as well as the freedom from health insurance paperwork and restrictions. Premier Private Physicians in southeast Michigan limits each doctor to 500 patients. Spectrum Health operates the oldest concierge practice in western Michigan and charges patients $209 per month. The University of Michigan recently announced a proprietary concierge practice—Victors Care—with an annual cost of $2,700 through June 30, 2018.
Another option for better coordinated, comprehensive primary care is available at patient-centered medical homes. This practice model focuses on the whole patient—keeping track of the individual's health goals, any chronic illnesses, and ongoing needs such as vaccinations and routine tests.
"Patient-centered medical homes break down silos among providers, improving communication and coordination," explains Megan Foster Friedman, a senior health care analyst at the Center for Healthcare Research and Transformation at the University of Michigan.
"The patient is a partner in care and has to sign an agreement to participate in a PCMH. There is a patient portal and patient registry with guidelines for care," explains Kipa. The PCMH is a prepared, proactive team that is connected to the community and an activated patient, he adds.
Kipa and many other health care experts say that the PCMH results in better health outcomes and lower costs. He and Friedman say that Michigan is far ahead in transforming traditional primary care practices into medical homes. Being able to collect and analyze health care data electronically is key to PCMH success. In 2008, BCBSM began incentive programs to encourage physicians to shift to the PCMH mode.
Blue Cross pays practices to set up the required infrastructure and provide tools. Doctors receive incentive payments to reimburse physicians for any special staff, such as a social worker, and to stay open later than typical office hours. Kipa says there is an emphasis on care management for chronic diseases, such as asthma.
"The patient has a continuing resource to help with any asthma," he says.
Michigan is the site of multiple PCMH demonstration projects in which health care providers and insurers collaborate to improve care and lower costs.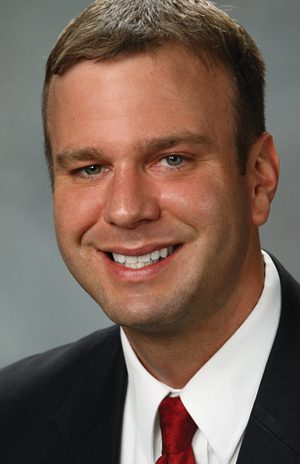 "The goal is to improve the patient experience—both patient satisfaction and health outcomes," says Friedman.
Evaluation of pilot projects involving Medicaid, Medicare and privately insured patients is ongoing. There is a lot riding on making health care more responsive to patients and less costly for everyone who pays, directly or indirectly, for this complex system.
Health Care Expands in Western Michigan
Specialty, sub-specialty and academic medicine in Michigan have been centered traditionally in Ann Arbor at the University of Michigan Health System (now Michigan Medicine) and in metropolitan Detroit at the Detroit Medical Center, Wayne State University and Henry Ford Health System. But in recent years, Grand Rapids health care institutions have expanded their clinical and research capabilities.
"We are seeing growth in specialties with Van Andel Research Institute, the Helen DeVos Children's Hospital [part of Spectrum Health], the cancer centers and organ transplants," says Eric Icard, senior business development manager for The Right Place, an economic development organization for western Michigan.
Grand Rapids' Mary Free Bed Rehabilitation Hospital, which recently doubled its capacity, is now the fifth largest rehabilitation hospital in the U.S. The Van Andel Research Institute, with a 240,000-square-foot addition, focuses on cancer, Parkinson's disease and Alzheimer's disease. According to The Right Place, jobs in the life science field (predominantly health care, with some in biomedicine) have increased by more than 38 percent in western Michigan during the past 10 years, a growth rate which exceeds the national average by 18 percent.